Deals & Special Offers For American Muscle
Sales, Clearance Specials, Events, and more!
Recommended Parts For You
New & Exciting Products for your DEFAULT CAR
Have a Question About Your Restoration ?
Our knowledgeable team is standing by to help you with your restoration needs!
Monday-Thursday: 9-5 | Friday: 9-3 | Saturday : 9-1 ET* | Sunday: CLOSED
Helping Restore Classic American Muscle Since 1990.
Founded in 1990, Ground Up Motors - SS396.com has grown from a small operation selling tough-to-find parts at swap meets to one of the largest restoration part supply houses in the nation! With thousands of parts in stock, SS396.com is the ultimate source for detailing and restoration parts as well as expert advice for keeping your classic American muscle running and looking its best.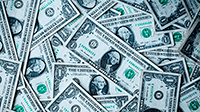 Price Match Guarantee!
We will price match any retail competitor on the same exact available brand and model part!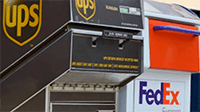 Quick & Easy Shipping!
We have most orders packed, shipped, and delivered within 2 days from South Carolina to Maine and as far West as Ohio and West Virginia.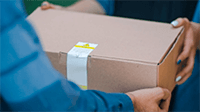 Hassle Free Returns!
Ground Up offers the easiest return policy in the industry! If the part(s) have not been installed, modified, or used, just request your RMA number and send it back!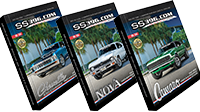 Free Parts Catalogs!
Ground Up offers a print catalog for Camaro, Chevelle & El Camino, and Nova shipped to your mailbox free of charge.
Get Your Free Catalog!
Ground Up Garage
Articles, Customer Cars, Tech Tips, and much more! Start exploring below.
View More Articles
#BuiltFromTheGroundUp
We love seeing Built From The Ground Up success stories. See some of the latest photos from customers just like you!
Submit Your Story
Use hashtag #BuiltFromTheGroundUp or tag us for a chance to be featured!

Get updates and special offers from SS396.com

Stay up-to-date on our promotions, flash sales and all things built from the Ground Up! Let us know the car your working on so we can tailor emails to the car you're shopping for!