How hard is it to LS Swap a vehicle? In reality, it's a pretty easy process. With their undeniable reliability and lots of horsepower, it's easy to see why so many decide to swap over to an LS engine. The process to swap an LS engine is basically the same whether it's an old LS1 or a blown LS9.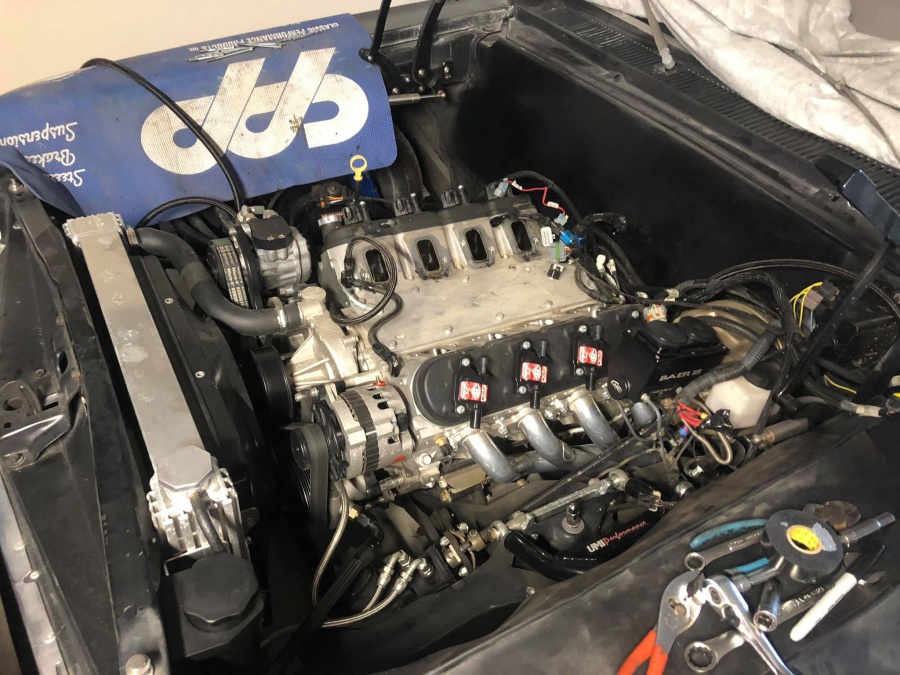 Just as there are many ways to skin a cat, there are many ways to swap an LS into your classic. For example, you could fabricate and piece together parts to get it in there, or you can buy a kit that allows it all to bolt right into place. Luckily, there are lots of companies that make kits and components to drop an LS into the most popular applications. 
If your car currently has an SBC, BBC, or Six-Cylinder, the bad news is that basically, nothing from or on the engine is going to swap over for an LS. The good news is that the transmission can be adapted to a modern LS if you choose to keep your transmission.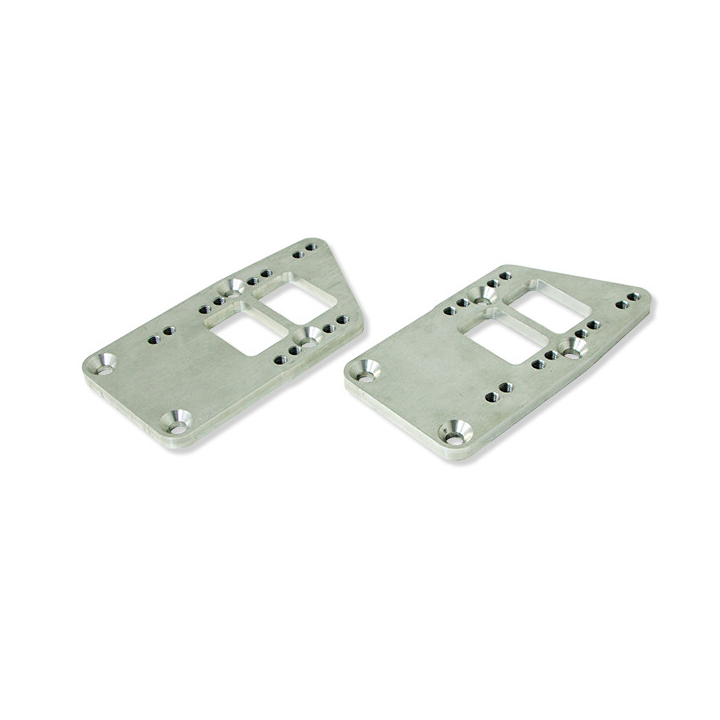 The first thing is getting the engine physically into the engine compartment. LS engines use different mounts than a traditional SBC or BBC, but luckily we have adapters that will adapt an SBC mount to an LS engine. Or we have completely new mounts as well that get rid of the old-style mounts. We are going to assume you're reusing your old transmission and that's bolted up to your engine. But before you go sliding your new LS in, let's talk oil pans.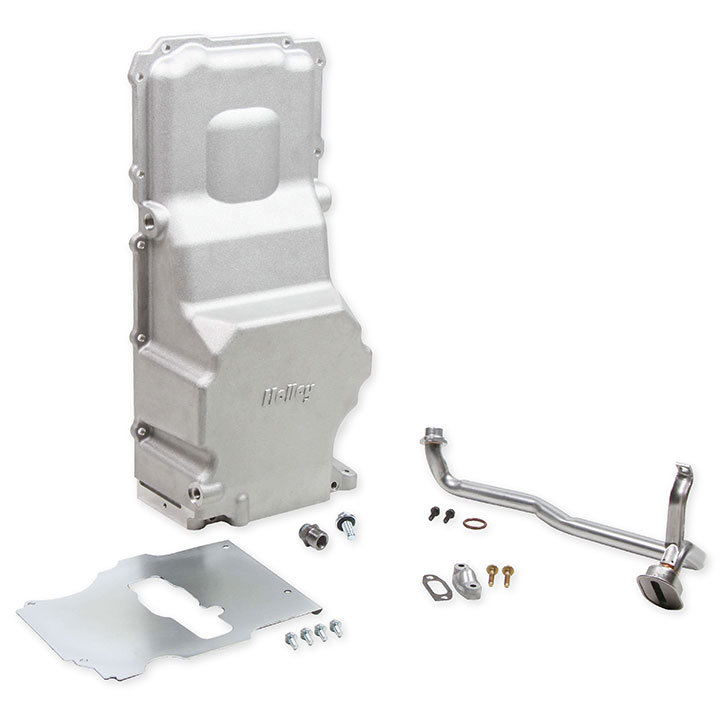 An often overlooked piece of the LS Swap puzzle is the oil pan. Typical truck LS pans have a very deep sump and will cause ground clearance issues in most applications. There are a few companies that make different oil pans, but we use and offer the Holley 302 pans. These are roughly 3-4″ shorter than a factory truck pan to offer greater ground clearance along with better cross member and steering component clearance.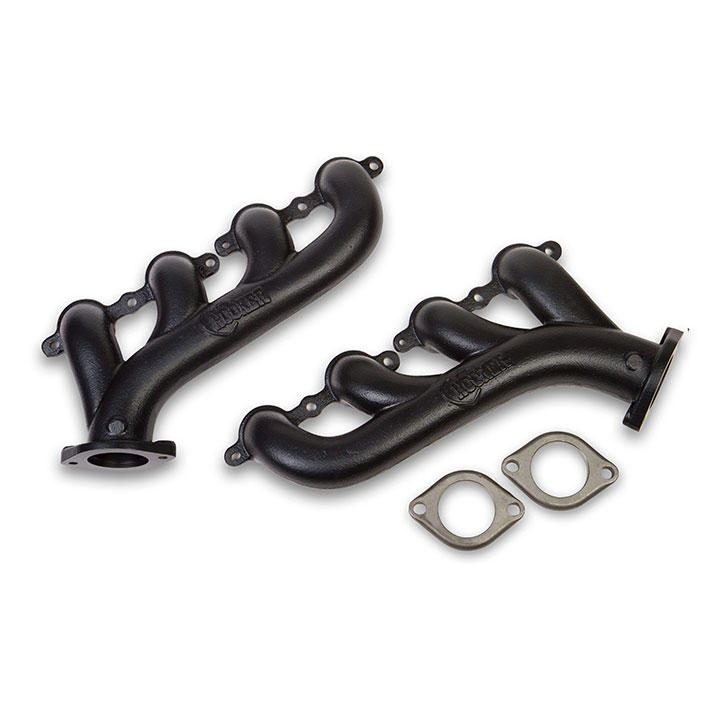 The next step is to figure out your exhaust setup. We offer both headers and manifolds depending on the look and performance you're after. If you're installing an LS into something that's not popular, manifolds might be the better route to go as they are smaller and more compact. Whichever route you go, you'll need a minimum of one bung in the exhaust for an O2 Sensor to bolt into place.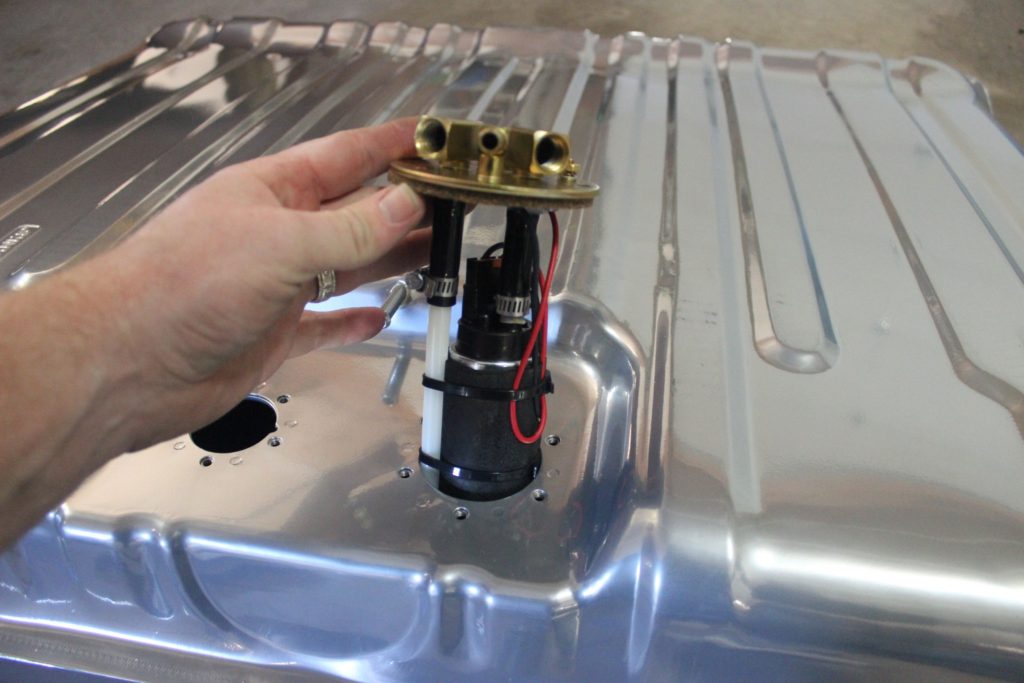 One major upgrade that has to happen with an LS engine is a fuel system. We went in-depth about prepping your fuel system for fuel injection in this article. In short, though, you're going to need a high-pressure pump. LS engines don't have a spot for a mechanical pump and those won't provide enough pressure for the fuel injectors anyways. You can opt for a new tank that has a pump in it, or you could do an in-line external pump although we recommend a new tank with the pump inside.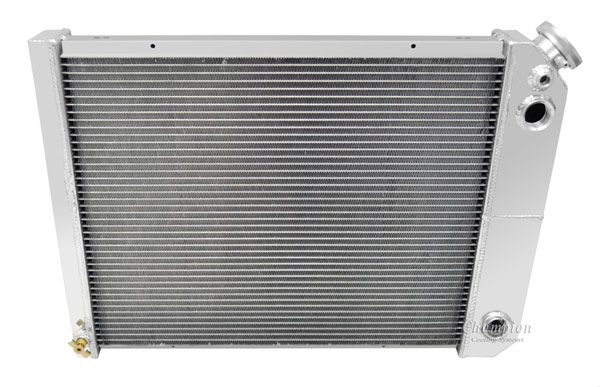 On keeping this new LS cool, you'll probably want to upgrade your radiator. You can reuse the stock radiator if needed but it's better to protect your investment and upgrade. Most LS engines use electric fans, but they can be run with a mechanical fan if you choose to go that route as well. Finding hoses that fit aren't hard but generally, you'll use a universal hose or go on the hunt at your local auto parts store.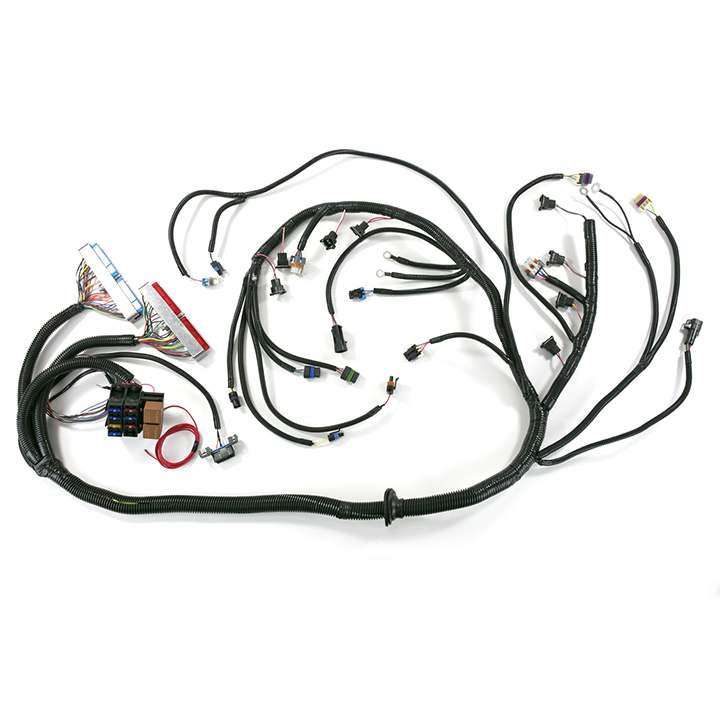 Wiring isn't as daunting of a task as you might think. There are a few ways to attack the wiring. The easiest is to buy a completely new stand-alone harness; there are options for OEM style or completely aftermarket styles like a Holley set up. OEM styles will use an OEM computer, while the Holley styles use a Holley computer. Either way, the wiring comes labeled and all you have to do is clip it into the corrector sensor. Most of the time there are only a few wires to hook up such as Tach, Hot, Hot In Run, Ground, etc.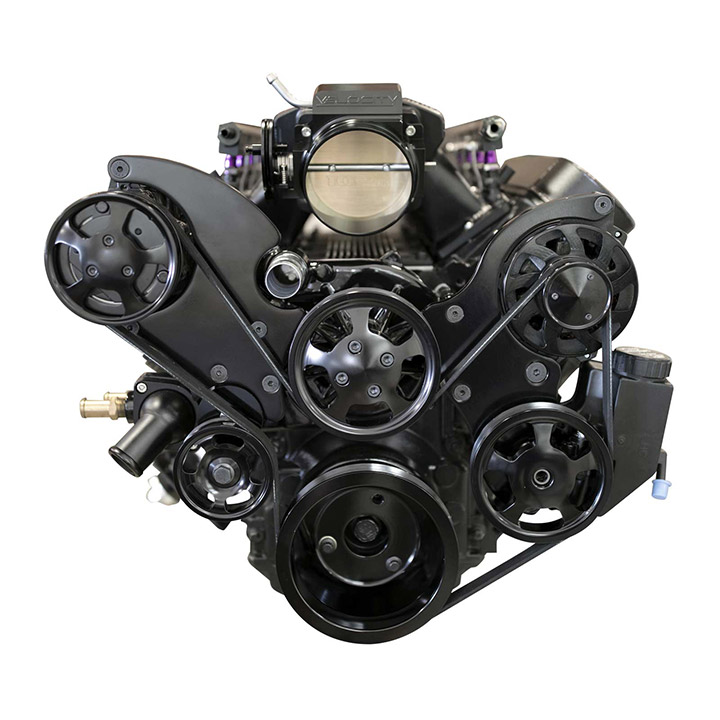 Another major system that will be required is the accessory drive. Some factory LS Accessory drives will work in older cars and some won't. Generally, the Corvette LS2 styles work best. However, we offer complete aftermarket versions that will easily fit into almost any application. The factory ones tend to have the A/C and power steering too low which hits cross members and steering components.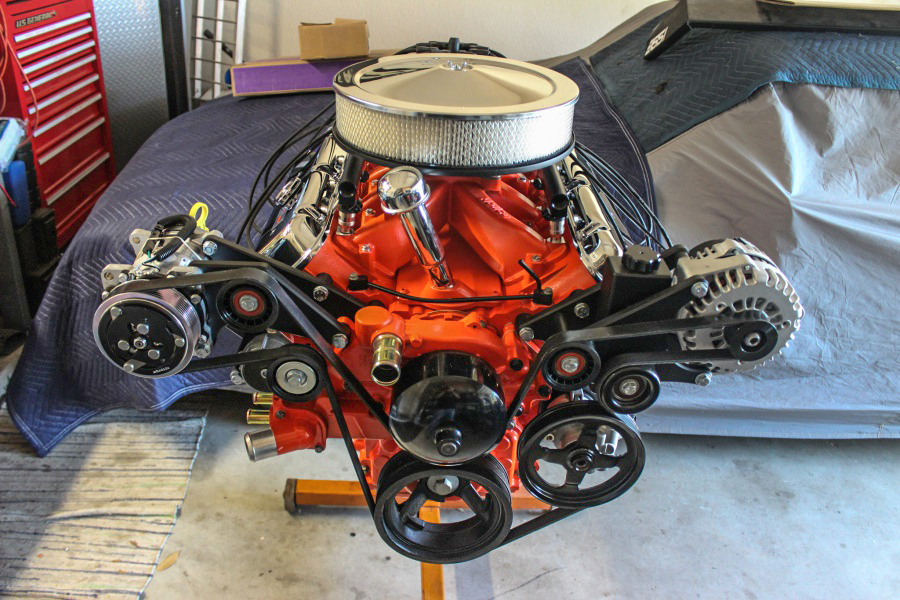 All these are components that you will need to decide on for your LS swap. As we said you can take factory LS parts and make them work, or just buy a complete kit to swap everything over. There's no wrong or right way to do it, just depends on your goals! 
Check out More Articles about LS Engines.
As always, if you have any questions on swapping your LS engine, please feel free to give our friendly Tech's a call at (203) 235-1200 or email them at info@ss396.com