Without a doubt, LS engines have taken over our classic cars. They are more reliable, make more power, and weigh less than their SBC or BBC counterparts. However, they can look flat-out ugly though too. With eight coils on the valve covers, extra sensors, and a forward-facing throttle body, they just aren't the prettiest engine in stock form. Is there a way to make LS engines look like an old-school Small-Block or Big-Block?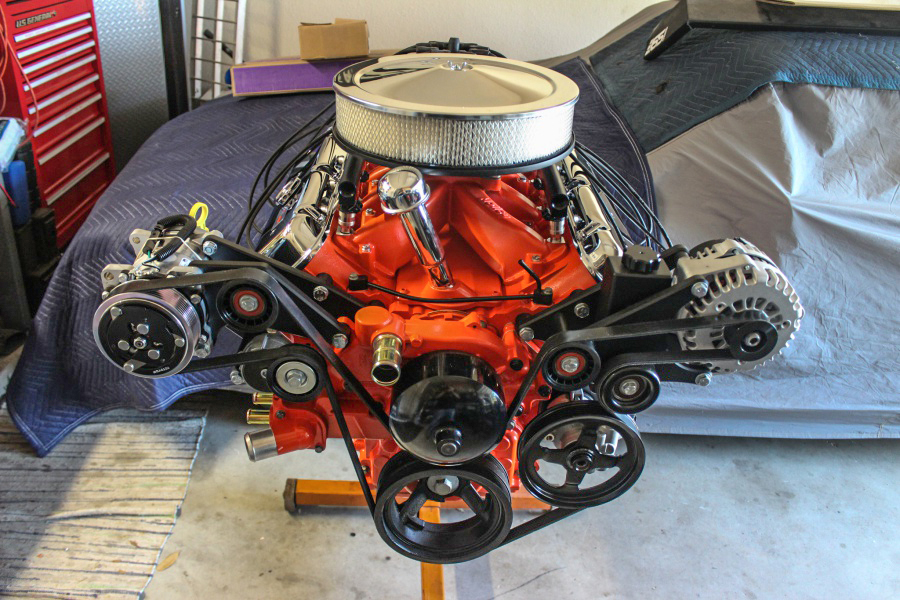 Luckily, the answer is yes. The aftermarket is flooded with tons of options to dress up or dress down that modern LS engine. Whether you want it to just be cleaned up or look just like a BBC, there are options out there for you. 
There are a few simple modifications you can do to clean up the looks of an LS engine and some more complex modifications. Then you can do some really cool ones to make your new school, look like old school! 
Cleaning Up LS Engine Coils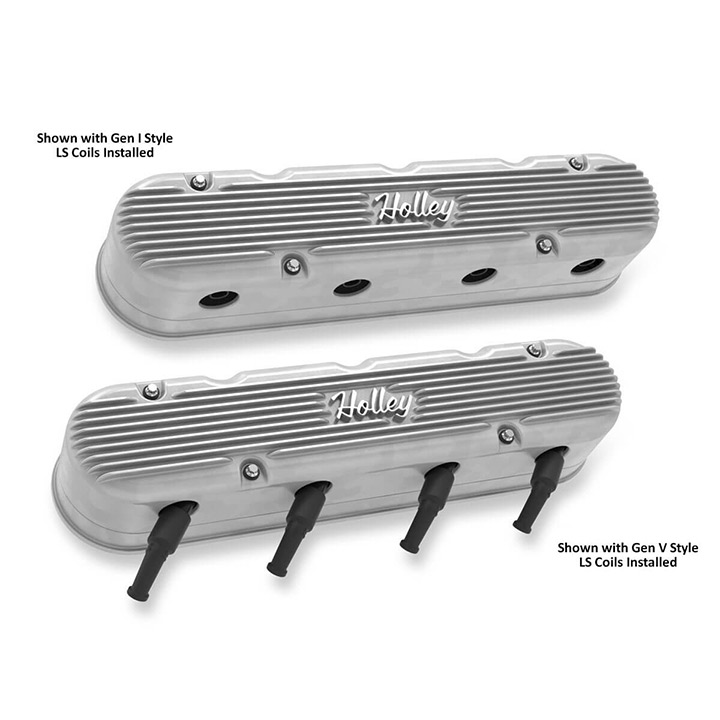 Let's start with some basic modifications – the valve covers. In stock form, they hold a stamped steel bracket that holds the coils. You can either upgrade the valve covers to something that's a lot cleaner or go further and relocate the coils altogether. 
For example, we offer a set of Holley valve covers that are sleek and smooth where you relocate the coils. Or we offer them in the same sleek look but with provisions to mount the coils. 
If you opt to relocate the coils, you'll need to extend the coil harness, extend the spark plug wires, and mount the coils in a remote location. It's popular to mount them behind the heads or even down on the frame rails. 
Another trick set we offer is a two-piece design. These keep the coils on the covers, but provides a cover over them to hide them and give a bit of a traditional valve cover look! For all three options, we offer different finishes from cast, black, or even chrome. 
Accessorizing Your LS Engine Accessories
While extremely practical, a factory LS accessory drive leaves a lot to be desired in the cosmetic department. On top of that, most of the time these accessory drives don't fit under the hood of classic cars and have to be changed. Generally, the Corvette/LS2 factory accessory drives fit. But the more popular and wildly available truck accessories don't. On these, the power steering pump is almost always in the way, and the alternator is too high. On both set-ups, the A/C compressor usually has to be moved as well.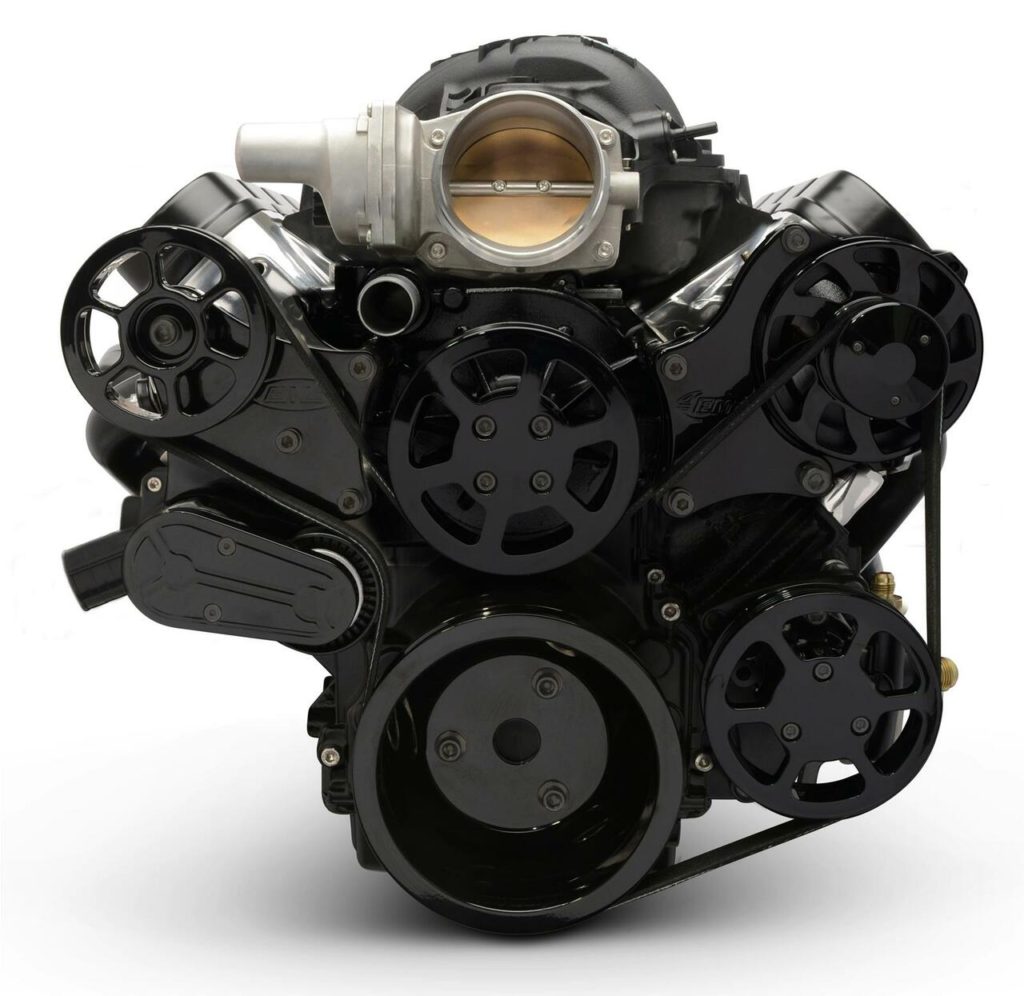 Just like the valve covers, there are a lot of options for new accessory drives. You can buy new brackets to make your existing accessories fit. Or, you could buy a fancy chrome set-up for a show appearance. In reality, there are just as many different finish options as you could want out there depending on your style of build. It's best to shop around and look to see. 
Changing LS Engine Intakes
Swapping out the intake is one of the biggest cosmetic and performance changes you can do to your LS engine, much like an old-school engine. Depending on how much room you have under the hood, you might need a lower profile intake than what comes on a truck engine. Or if you want to make more power, you might want to swap the intake out as well. 
The factory truck intake actually makes good power down low but isn't the prettiest intake to look at. Now you can buy a slick new intake as we offer, or you could even buy a carb-style intake.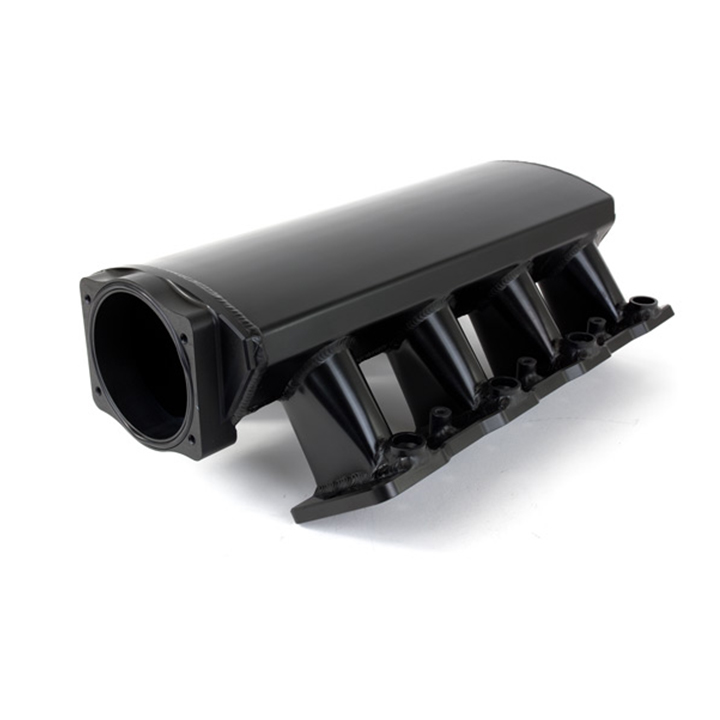 The carb-style intakes offer a few advantages. First, you could run a traditional carburetor. Some gearheads prefer this, and some have to for a class of racing they are in. However, you can still run fuel injection with this style of intake. What that does is allow you to run a traditional air cleaner. Just running a traditional 14″ air cleaner instantly makes any LS have an old-school feel to it. 
LS Engines Going Old School
Let's say you're sold on that new LS power but you just absolutely can't stand how they look. Even swapping valve covers, accessories and intakes just don't cut it for you. You have to have that old-school BBC look for your classic Chevy. Now there are many ways to skin a cat, but there's one company that makes everything to easily bolt-on and transform your modern LS right into a classic BBC! Lokar, who owns LS Classic manufactures parts for this exact reason. Let's take a look at how to make a modern LS look just like an old-school engine.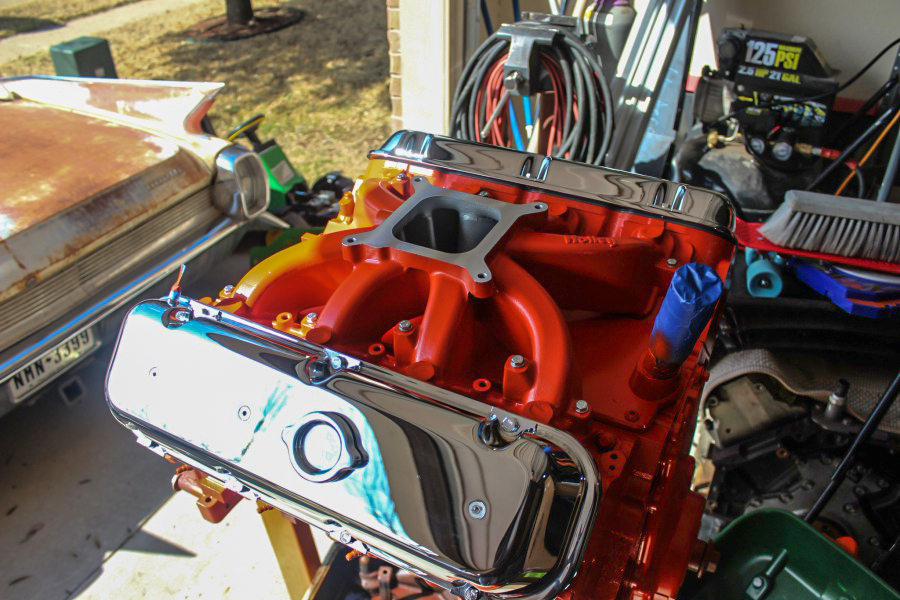 The very first step is to strip the engine down and paint it Chevy orange! Nothing will make it look like an old-school engine more than a fresh coat of Chevy orange paint. What they did from here was order a set of LS Classic BBC valve covers. These are basically a scaled-down version of a BBC valve cover that has a groove to accept a factory LS gasket. They feature all the outer mounting bolts and spreader bars for that authentic look. 
The next step was to replace the valley pan. The factory LS one works just fine, but this new one from LS Classic features a breather tube for that ultimate old-school look. They opted for the chrome version to match the valve covers. This is a functioning breather and oil fill tube as well, not just a pretty part. From here they installed a Holley carb style LS intake to make the throttle body into a traditional spot. 
One of the most trick pieces we installed on this LS was a fake distributor. The wires run from the plugs, through the cap, down through a hollow shaft, and out the back of the block to remotely mounted coils. Only when you look really close can you tell it's not a real distributor – it even comes with a fake coil wire!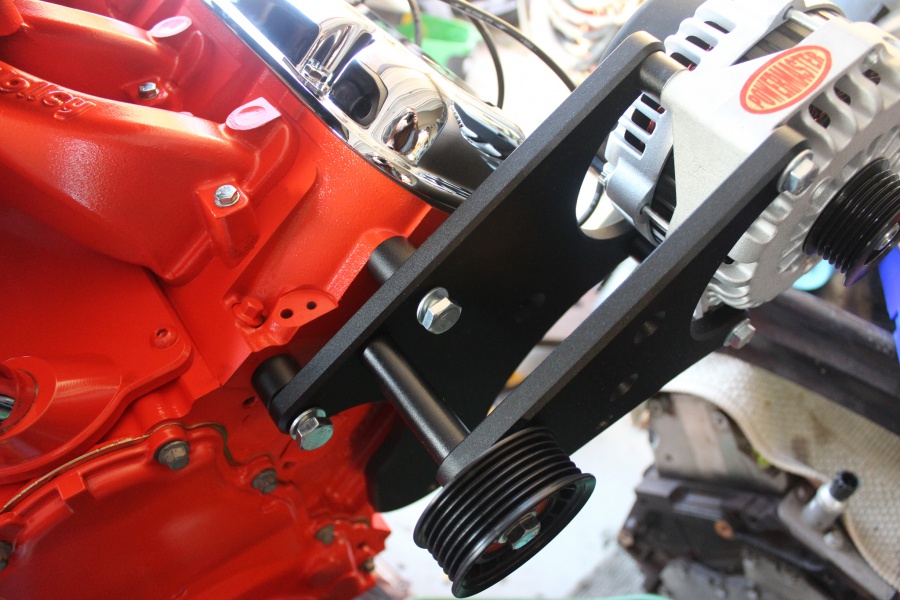 The last thing they did was install an entire LS Classic accessory drive. What we like about this kit is it's not a super fancy setup. Lots of the kits have some pretty fancy machine work designs in them, but this one is just plain and simple. It gives the LS that old stamped factory bracket feel. Then when it's powder-coated in a matte black it really gave them that old-school look.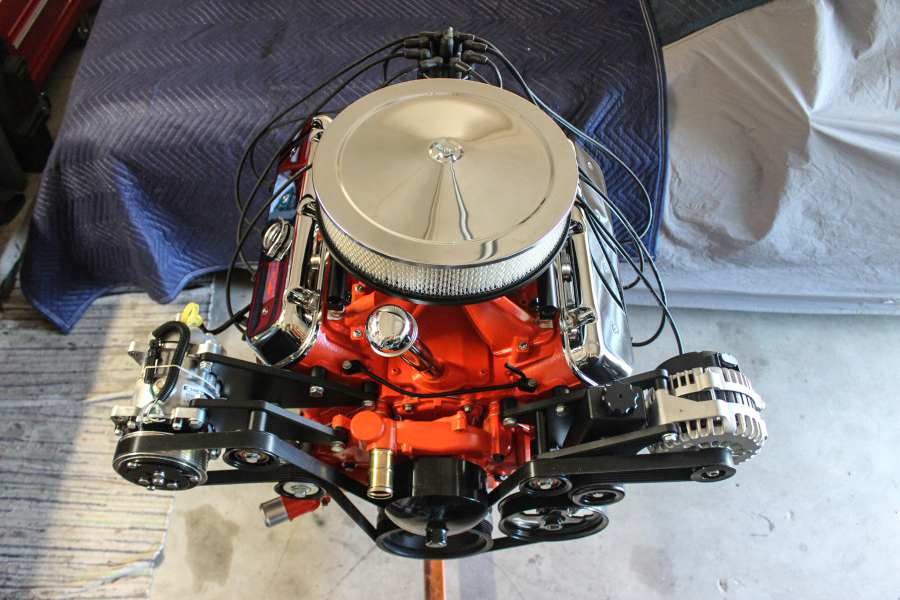 This is definitely a case of having your cake and eating it too! Not only can you get a modern running and driving engine, but it will also look right at home in your classic! 
If you have any other questions about swapping an LS into your ride, be sure to give us a call at (866) 358-2277
Check out More Articles about LS Engines.