Very few of us truly enjoy wiring. It's a tedious task, lots can go wrong, and it's very rarely seen. You never hear people being excited about wiring like they are with installing a new set of wheels, a shiny new paint job, or a new engine. Wiring is the unsung hero that makes everything work. The downside is that if it's not done properly it can leave you stranded, make your car run badly, or even catch fire! 
We want to share with you a few tips and tricks with wiring to help make it as easy and reliable as possible. The last thing you want is your car to leave you stranded or burn to the ground because of faulty wiring. In fact, did you know soldering wires together is not the best connection?
The Best Wiring Connection
That's right, soldering two wires together isn't the best connection. If you are soldering two wires together for a TV that will never really see any sort of vibration then it's the best. In a car, a connection will always see vibration and movement. Most of the time when soldering a joint, people will overheat the wire causing a weak spot that's prone to breaking and failing.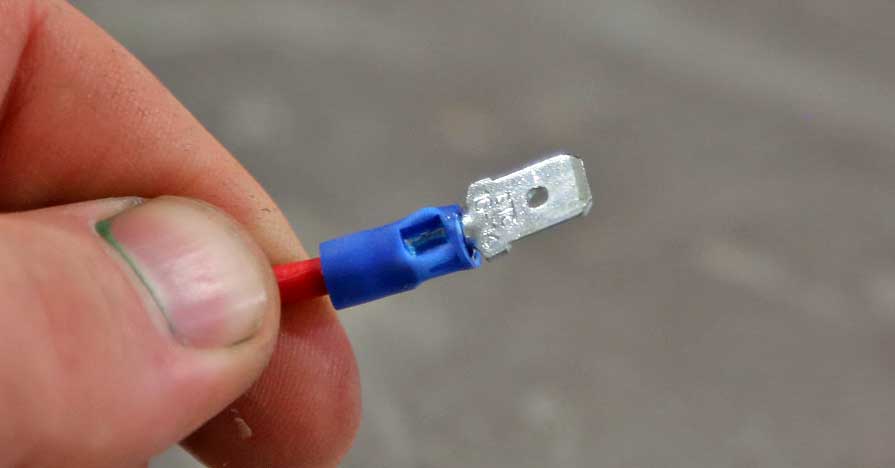 On top of that, solder is relatively brittle and can crack or break as well. Think about it – in any car the only place you will find a soldered joint from the factory is on a circuit board where there is no other choice. Wires are continuous or have a connector on them. So what is the best connection for automotive wiring?
Simply put, a crimped connection is best. A bare-metal connection, crimped, then heat shrink slid over it and shrunk down. The metal connection doesn't overheat the wires and provides a positive connection. Then the heat shrink protects against corrosion and supports the wire going into the connector so it can't bend and break as easily. Having properly connected wires will solve most of your wiring issues. 
The other major issue is a lack of good, clean grounds. They are almost more important than connecting the hot wire! Anytime a ground is made, make sure it's to a clean metal surface and the wire size is sufficient.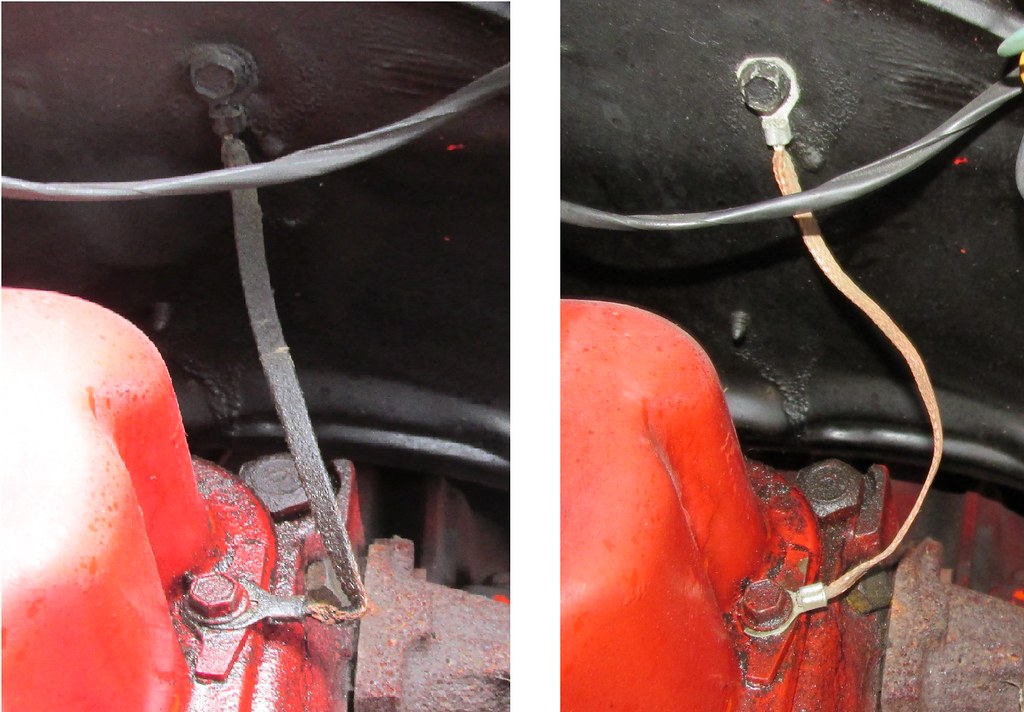 Adding grounds is never a bad idea either. Most of these cars had a ground from the battery to the engine block, then some ground wires from the heads to the body. Add more grounds! Run a ground cable to the frame and another to the body. This is especially true if you have a trunk-mounted battery: a ground from the battery to the frame and another to the body. Then under the hood from the frame to the engine. With modern LS engines, having an extra ground is never a bad idea either. 
Tools of the Wiring Trade
You wouldn't build an engine without the proper tools such as a torque wrench, so why would you wire without the proper tools? When crimping it means to crimp the connection, not just smash it down with a pair of pliers.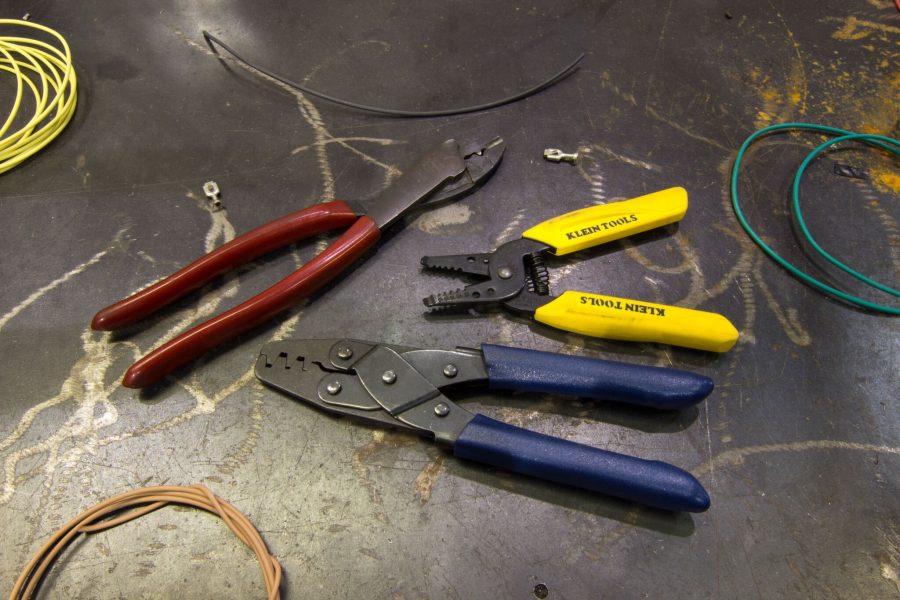 On that same token, roll-over connections are used a lot in automotive applications as well. Pushing the tabs over and smashing down the wires with a pair of needle-nose pliers is not the correct way. There's a correct crimper tool for this that will keep the wires in place without damaging them for a long-term reliable solution. 
If you have any wiring questions, please feel free to give us a call at (866) 358-2277 – we are happy to help!