Vincent Berardi's 1970 Chevelle Malibu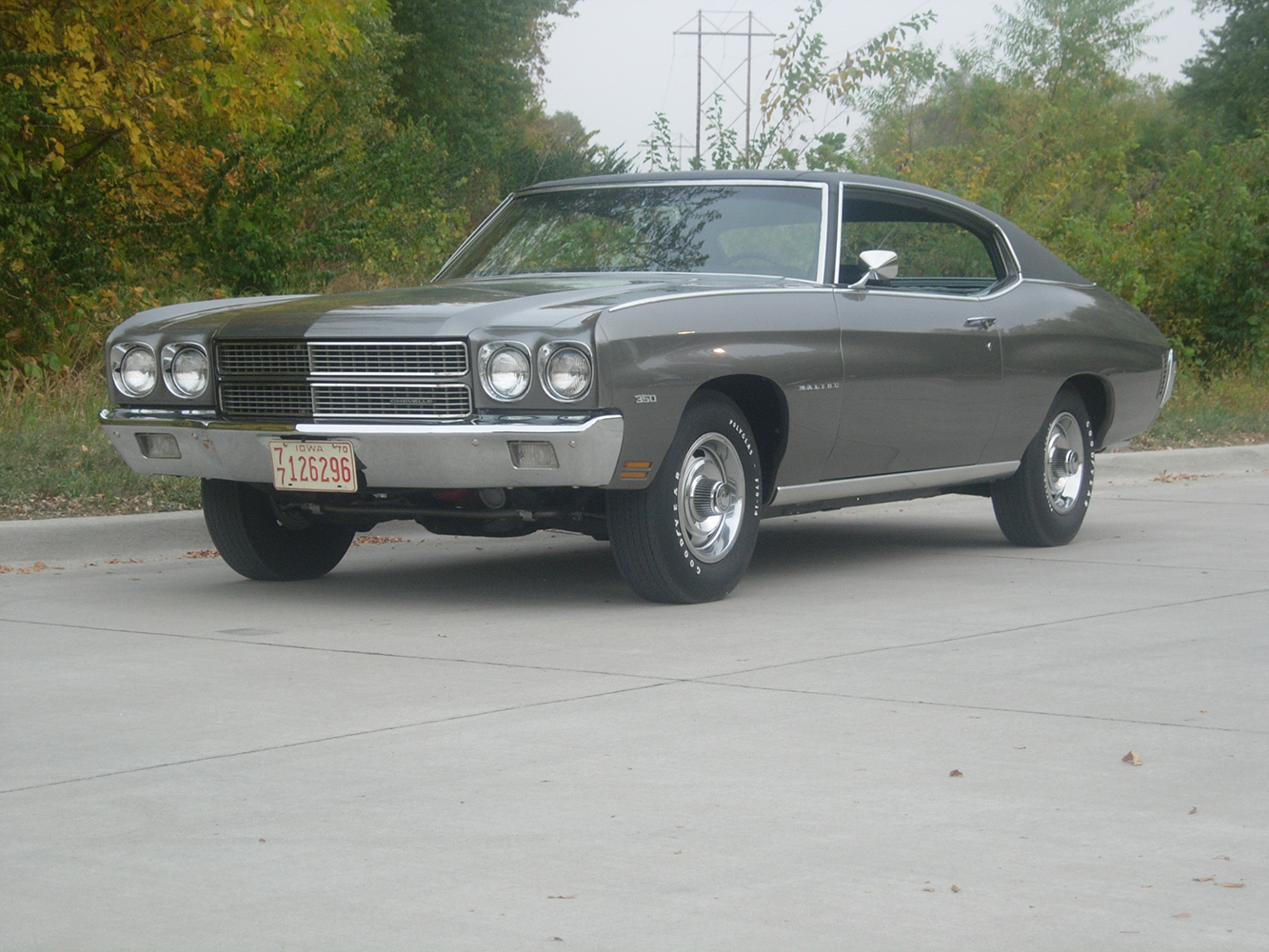 Vincent Berardi's 1970 Chevelle Malibu – An All Original '70 Malibu
Not many can say they have a one owner Chevelle, but Vincent Berardi can. As a high school senior, Vincent ordered this 1970 Chevelle Malibu in early March 1970 and took delivery on March 27th, 1970. This Malibu has been with him ever since.
Unlike many of his peers, Vincent wasn't about modifying this Malibu to be something that it wasn't, and he kept it as original as possible through the years. It went on to be his daily driver through the 1970s before being parked in the early '80s. Unfortunately, his Malibu had received some wear and tear during its time as a daily driver, being rear-ended in 1972 by a '66 Hemi Charger which resulted in the rear bumper being replaced.
Once Vincent parked his Malibu in the '80s, he began the process of buying up new old stock GM parts in preparation for the future. That future came to pass in 2009 when Vincent put this Malibu through a three-year, frame-off restoration utilizing those quality original parts he had stored away, finishing up in 2012. While the body and trunk floors are original to the car, Vincent installed NOS GM quarter panels and Goodmark rear outer wheel wells to bring it back to showroom condition. The front bumper has also been replaced with a new GM bumper.
As close to factory original condition as can be, this Malibu comes equipped with the original numbers matching 99,000 miles 350 small block rated to 250hp, rebuilt and refreshed to ensure continued reliability. The Chevy 350 retains the original 2 barrel carburetor and cams and is also paired to the original TH350 transmission. Vincent even still displays the original license plates that were issued in 1970. This Malibu looks like it just left the showroom in 1970. The only thing out of place is the non-functional factory air conditioning, which Vincent plans to address in the future.
While this particular flavor of Chevelle Malibu may not be as visually exciting as the desirable SS396 models, it still attracts plenty of attention due to its story and originality, notwithstanding the attention to detail that Vincent has put forth into his restoration. Vincent states that in his experience,
"When I take my car to shows, I get a lot of positive comments because this was born a Malibu and never cloned into an SS396."
---
Check out these photos taken by Vincent!
---

1968-1972 Chevelle Small Block Fuel Pump For 3/8 Line

Ground Up Part #: AFP-1021

Price: $41.95
---
1964-1972 Chevelle Dual Exhaust Hanger Kit

Ground Up Part #: XHP-642

Price: $89.99 (Save 9% buying this kit)
---
1970-1972 Chevelle SS LS3, LS5, LS6 Tail Pipe Hangers

Ground Up Part #: XPH-70SS

Price: $61.95
---
*Due to increased costs of manufacturing, materials, etc., prices can change. For current pricing, please visit our web site, or contact a Ground Up sales representative*
---

---