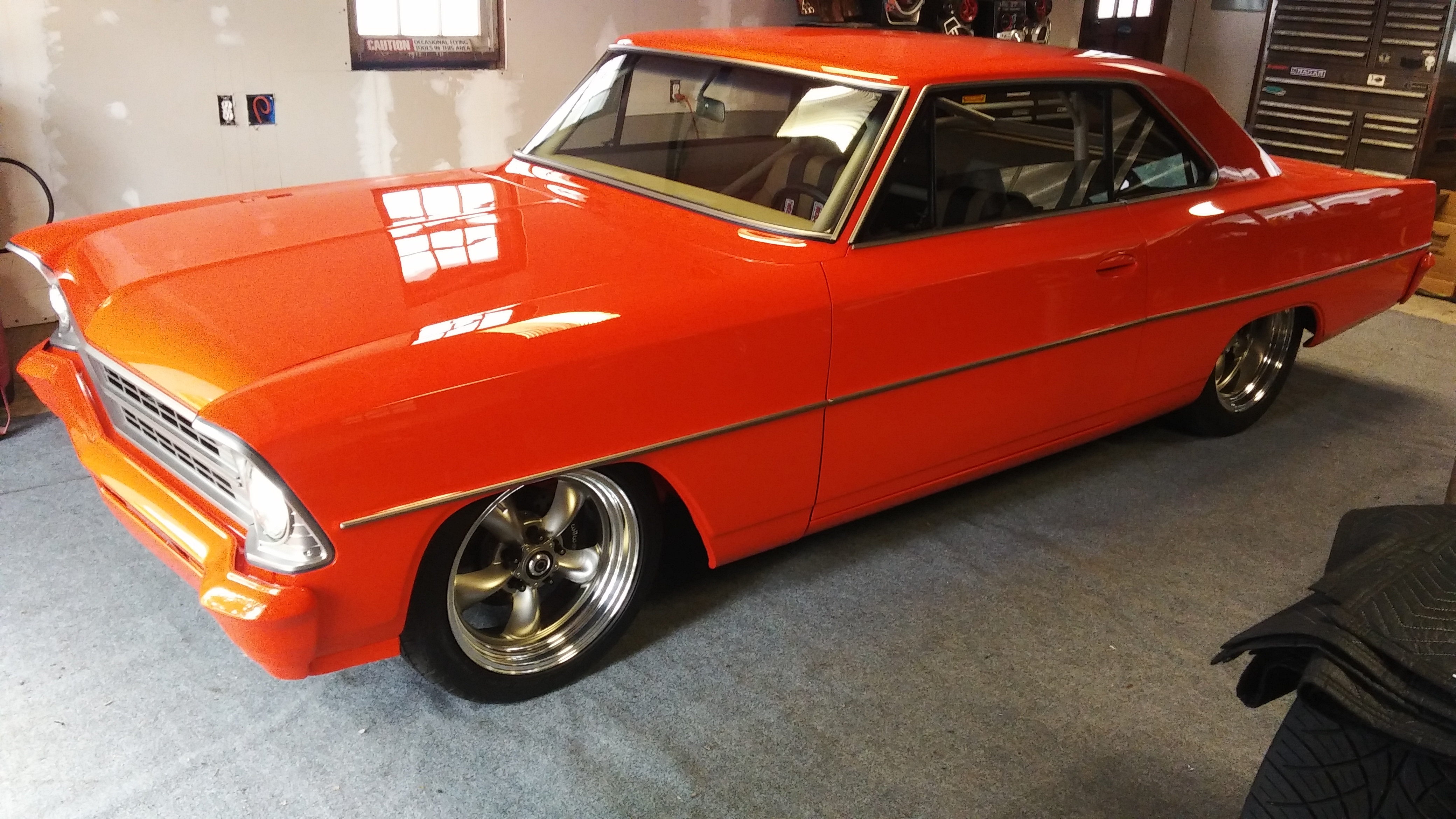 The car was purchased to be Brian Hughes's first, "High School" daily-driver (at age 14). Scott, being the local "Speed Shop" owner, figured this type of car (1967 Chevy Nova), would be a perfect candidate for a mild Hot Rod build and were ready to take a couple of years to complete it.
A running car was purchased, and the process began. Totally disassembled by Brian and his friends. A fresh 355 small block w/Powerglide trans, new floorboards, fenders and quarters were installed at S/W Performance, Glassboro, NJ. Body/paint was coming up next on the schedule when LIFE changes. After 24 +/- years of marriage and business, one ended, and one was sold. The project was put aside, Brian chose to go the Sport Compact route, and Scott entered a different profession.
A few years later…
Scott re-enters the Performance Parts Industry, acquires a new residence/shop. Brian still had an interest in the 1967 Nova and the project gets back on schedule! Scott's decision is to go to NMCA (National Muscle Car Association) Drag Racing, although, Brian has a different opinion.
The new chassis/cage process and drivetrain process begins. Then….. decision time again. Let's make a "streetcar" instead of traveling up/down the East Coast racing. But, we have all the racing stuff? Spool, 40' spline axles, fiberglass parts, etc. No problem. Steel parts are purchased, and race stuff put aside. The only inconvenience will be climbing over the cage to get in/out. Let's call it a "Semi-Pro Street". Then… another idea struck!
How about we build the car similar to the 1965 Pro Street Nova Scott had back in the 80s-90s (less the 6-71 blower). Brain and his sister Lauren spent many hours driving around attending car shows with Mom and Dad in that car, and it had some notoriety. Same color, monochromatic paint scheme, and most importantly, use brand name parts that would typically have been purchased at your local Speed Shop in the 80s-90s.
After a few more years of cutting, fitting, fabricating, and more LIFE changes, we built a car that kinda' looks like what you would have built in the '90s. Bright orange, simple-looking, a clean simple interior, NO extras, just the essentials and the "than" popular brand name parts.
A father-Son, lots of friends, many hours, sweat and tears, Back-Yard built, 1990's re-creation! Oh yeah… Brian's now 32! We guess it took a little longer than we thought… Maybe his (future) kids can ride around in the back of this one!
Scott Hughes / Old Hot Rodder / American Autowire Sales Brian Hughes / New Millennium Rods & Kustoms
Details:
454 Gen VI Big Block
Stock bore/stroke – OEM steel crankshaft
Comp Cams Hyd. roller camshaft
Edelbrock Victor Series Intake
Holley Dominator Series 750cfm carburetor
Mallory Unilite electronic distributor w/American Autowire OEM Spark Plug Wires All
the normal "good stuff" inside……
B&M T400 Street/Strip transmission*, B&M Holeshot 3000 converter, and B&M Cooler *manual shift
Hurst Quarter Stick Shifter
Performance Rod & Custom Radiator and Dual Fans
Ford 9" rear axle
Ford Motorsports "positraction" unit
3.70 Ford Motorsports gear
Moser 33 spline axles 5⁄8 studs and spacers
S&W Race Cars Ladder Bar suspension
Aldan adjustable coil-over shocks (front/rear)
Wilwood Disc Brakes (front/rear)
Heidts Mustang II front suspension cross member with manual steering rack Heidts Tubular Upper/Lower Control Arms
Ididit Steering Column
American Racing Torq Thrust II wheels
Front: 17×7
Rear: 18×10 w/Mickey Thompson Sportsman SR 28×10
Custom made Air Cleaner w/K&N filter. (Motion Performance/Mr. Gasket replica)
Autometer Ultralite Gauges (Tach, Speedo, H2O, Oil PSI) Hooker Headers
Flowmaster 40 Series Mufflers
Grant 15" 989 Series Foam Steering Wheel
Scat – Procar Seats
Simpson FX Latch Type Safety Belts
American Autowire Highway 15 Series Universal Wiring Kit American Autowire Battery Cable Kit
SEARS DieHard Battery
RCI Safety fuel cell
Includes additions by, Russell, Moroso, Mr. Gasket, Eddie Motorsports, Billet Specialties, QA1 Notables:
Custom Roll Cage/chassis fabrication: Advanced Metal Craft, Vineland, NJ
Sheet Metal/bodywork: NMRK, Elmer, NJ – South Jersey Corvettes, Vineland, NJ Paint: Street Rods by Michael, Shelbyville, TN – PPG – GM/OEM Hugger Orange Interior: Action Rods, Williamstown, NJ – NMRK, Elmer, NJ
Vehicle design, cutting, fitting, fabrication, paint, assembly, engine assembly, start-up, fix, repair, etc. ……… NMRK, Elmer
NO …… heat, AC, radio, wipers, high beams, fuel level gauge. (Low-Level Warning Light)
Little details:
"All" mounting hardware (excluding 6 trans mounting bolts) are S/S Brushed Button Head. ALL wire and plumbing are throughout the passenger compartment, roll cage and frame. No wire, hoses or steel lines, (excluding 4 flexible brake lines) are under the car.
Exterior and interior trim, motor/trans/rear, suspension, and wheels painted GM Truck Pewter color.
Front bumper fabricated without tag mounting and extended 2" metal valance.
Rear bumper narrowed.
Side/Trunk/Dash Trim – Clayton Machine Works
Late-model GM door handles (rear doors w/o key)
---
Parts Featured In This Build
See some of the parts this customer used on their build from Ground Up, Inc. SS396.com!
---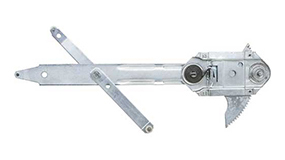 1966-1967 Nova Window Regular Front Right
Ground Up Part #: REG-X66FR
Price: $89.99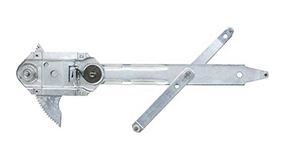 1966-1967 Nova Window Regular Front Left
Ground Up Part #: REG-X66FL
Price: $89.99
---
1962-1967 Nova Vent Window Division Bar Channel
Ground Up Part #: JSS-2245
Price: $34.99
*Due to increased costs of manufacturing, materials, etc., prices can change. For current pricing, please visit our web site, or contact a Ground Up sales representative*
---
---
---
Stay up-to-date with all things Built From The Ground Up!