Paul spared no expense to transform his tired project 1972 Nova into a street bruiser.
This 1972 Nova began life as an original 307 v8 car with a 3-speed column shifter, and over the course of the past six years is now equipped with a mean 502 big block paired to a TH700R4 transmission, quite the difference!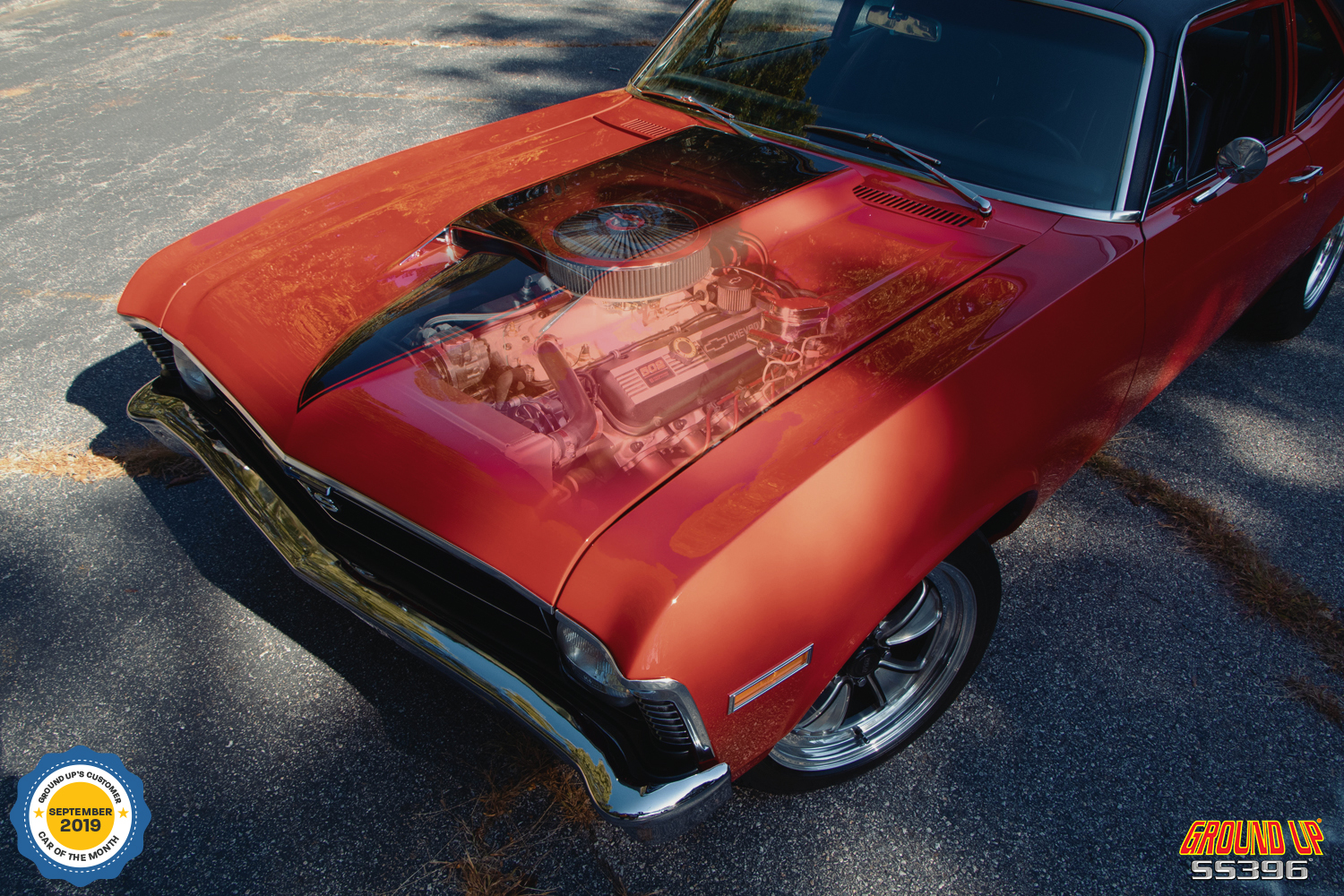 Paul knew where he wanted to be with this build, and he hit the ground running with a frame-off rotisserie restoration. In particular, the underbody was sorted by M.I. Performance of West Babylon, NY in preparation for the totally custom headers and 3-inch exhaust that would be fabricated.
Much of the suspension was reworked with Detroit Speed & Engineering products. Paul chose to run a DSE Mini-Tub rear along with a DSE narrowed fuel tank to accommodate the larger 12-inch wide tires & a set of Calvert Racing CalTrac bars help maintain traction. Koni Classic rear shocks, new leaf springs & hardware round out the rear of the Nova. The front is supported by a DSE Speed Kit 1 as well as their subframe connectors and solid body mounting bushings. The Nova's steering system was modernized via a Flaming River rack and pinion steering conversion kit that eliminates the sloppy outdated steering gearbox.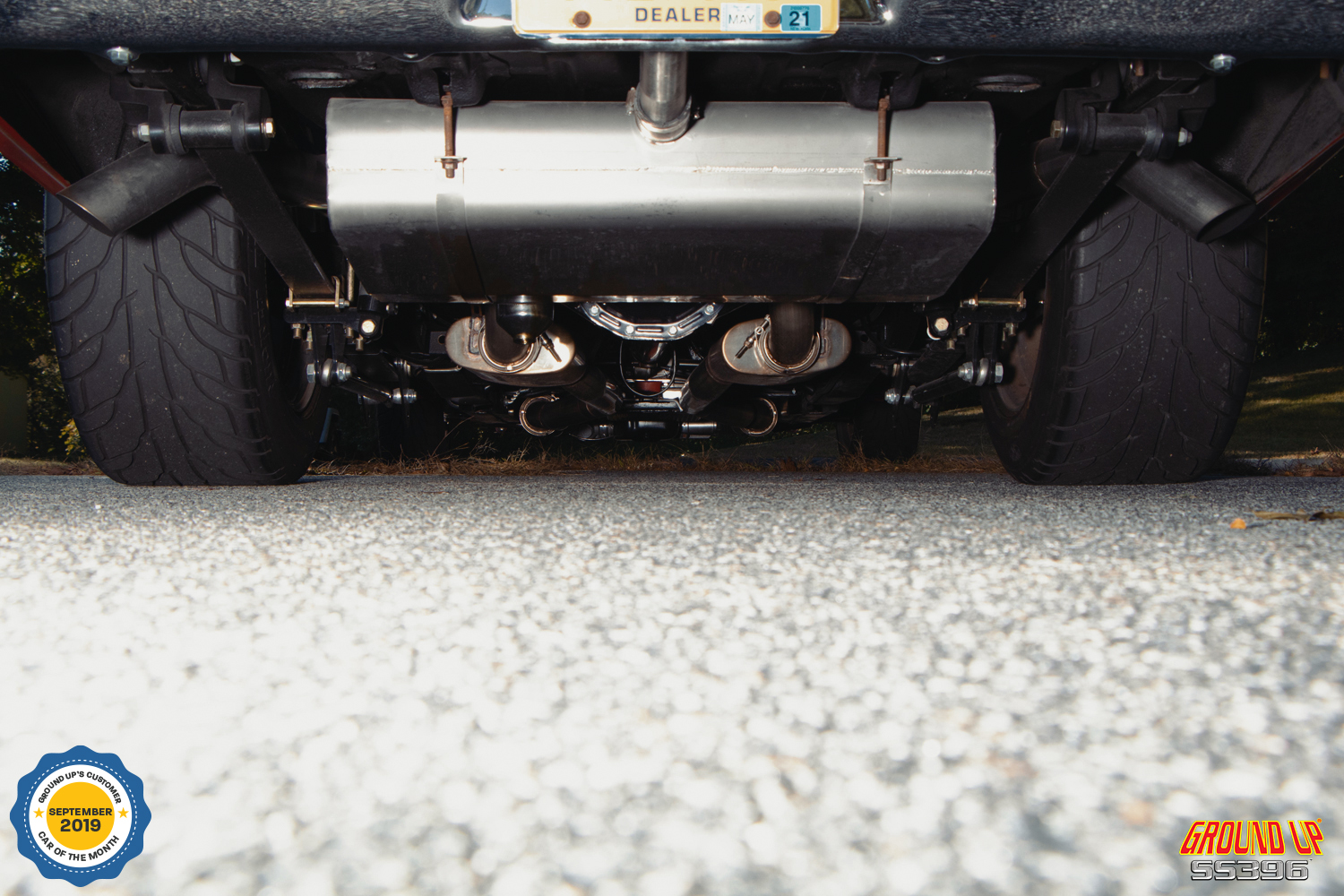 With this kind of big block power, the 1972 Nova also needed some help stopping. Paul looked to a Wilwood 4-wheel disc brake conversion kit with drilled & slotted rotors and powder coated calipers. They can be seen peeking out from behind the Weld Racing wheels on meaty tires that keep the Nova on the pavement.
The entire exterior of Paul's 1972 Nova was professionally redone by Star Autobody of Mt. Vernon, NY. A Stinger fiberglass hood lets onlookers know that this isn't an ordinary 1972 Nova SS. New bright reproduction chrome bumpers, mirrors, and emblems accent the fresh paint and body lines. A new black vinyl top and chrome moldings complete the package and bring the exterior together nicely.
Paul's plan for the interior of his Nova included many modernized aftermarket components. The first part to command attention when looking inside the car is the beautiful Flaming River steering wheel, attached to a Flaming River steering column along with their integrated keyless entry module. Behind the wheel lies a Classic Dash Thunder Road instrumentation system utilizing Auto Meter Carbon Fiber Ultra Light gauges.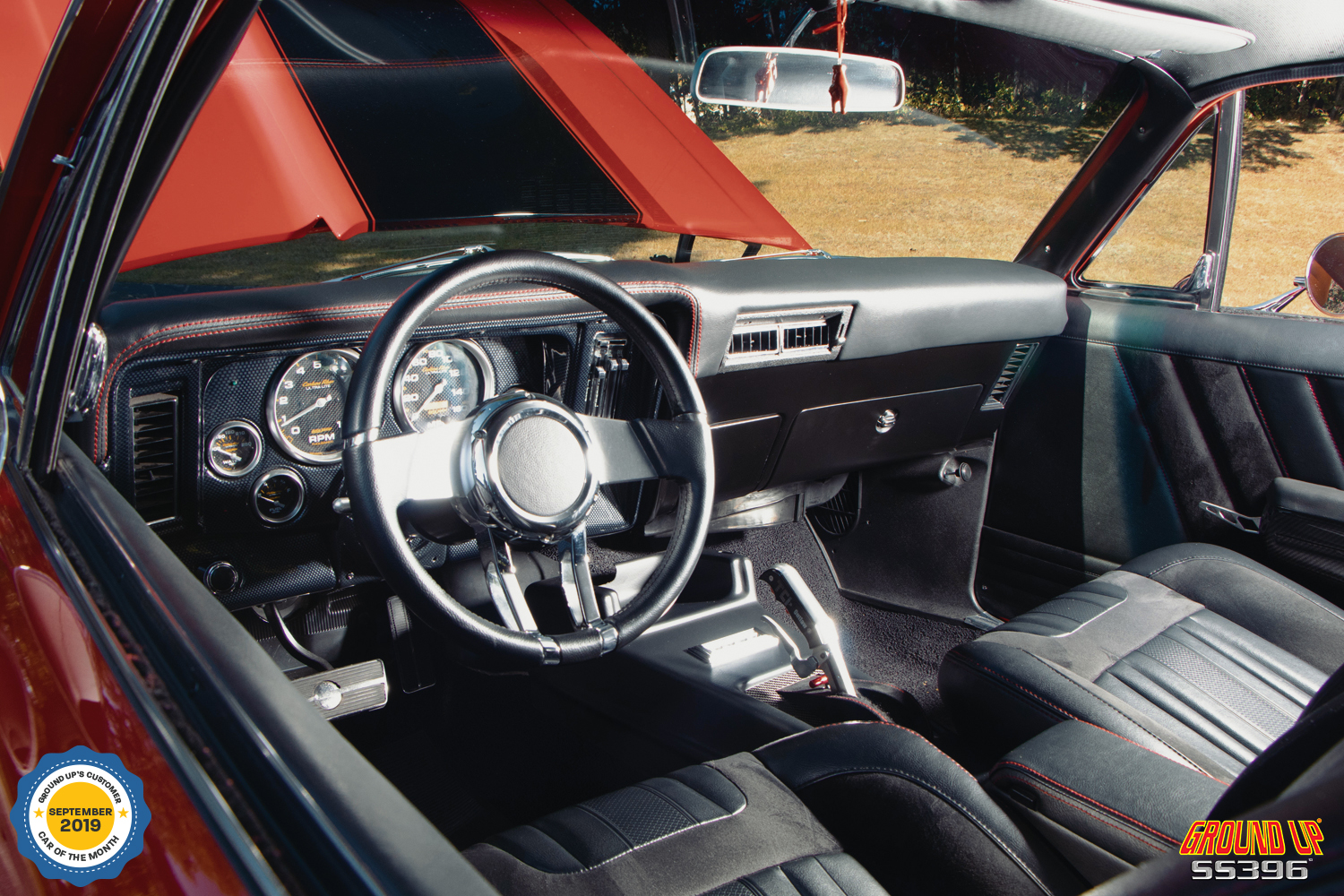 Once an original bench seat car, this 1972 Nova was swapped with a pair of Chevelle bucket seats dressed in TMI Interior's Sport R seat covers and foams. A set of TMI Sport R door panels and a customized dash pad with matching stitching color tie the interior together with the fresh new Auto Custom Carpet and PUI headliner. One subtle addition is a 1973-1981 Camaro console with a TCI Outlaw shifter, rather than the correct factory Nova assembly, a nice custom touch that doesn't look out of place with the matched stitching.
Modernization and convenience were a top priority among the interior upgrades. A DSE Select-A-Speed intermittent wiper system helps keep things safe if Paul is ever caught in the rain, and the Flaming River push-to-start keyless system keeps things simple. A set of Nu-Relics power door locks and power windows proves to be a much more reliable alternative to the original factory options. To make everything work together, an American Autowire Classic Update wiring kit was utilized.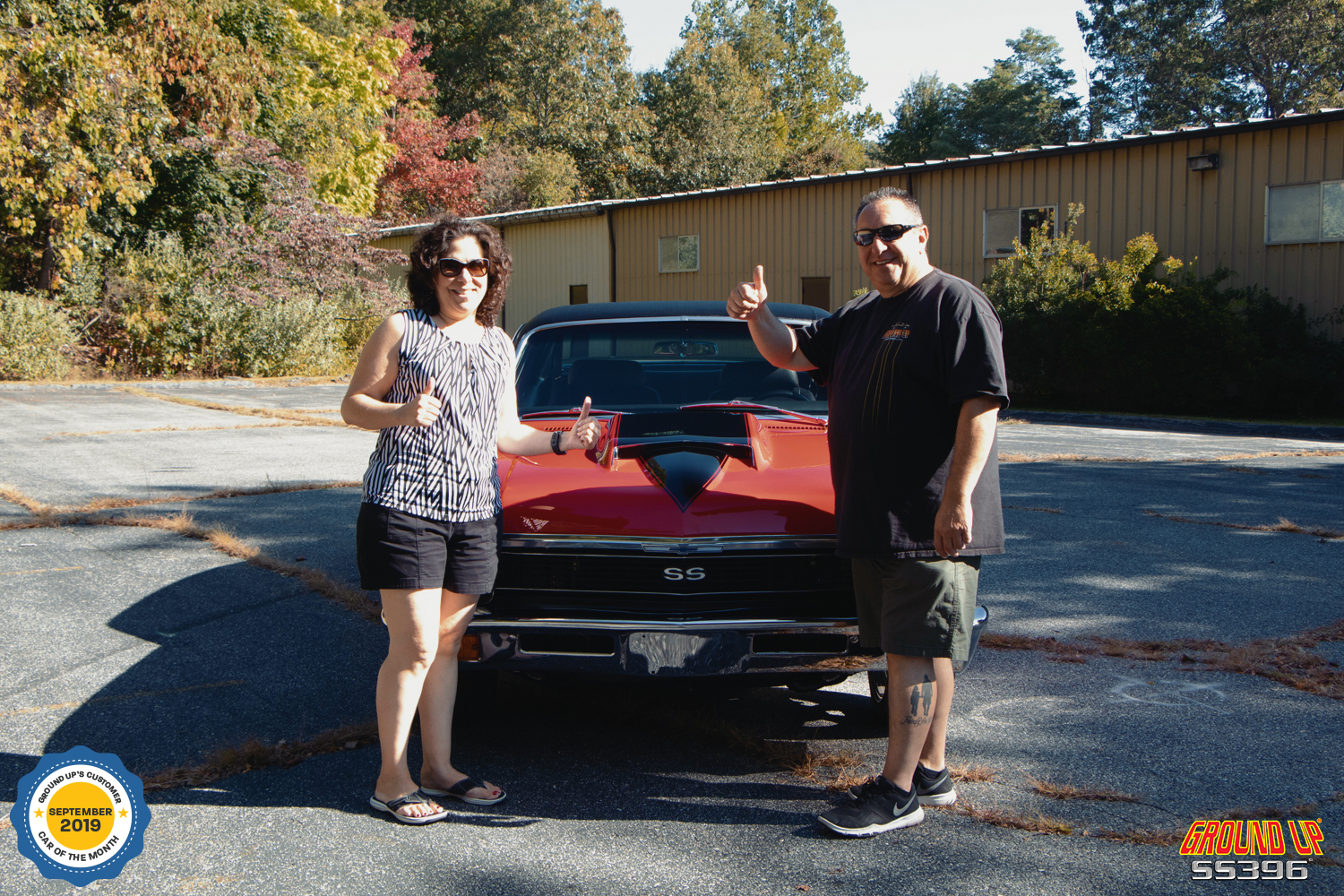 Since completing the project this year, Paul has been enjoying the fruits of his labor by cruising in his Nova. Next year, he plans on putting it to the test at the dyno and at the track. While he doesn't have any official numbers yet, this Nova is sure to be a crowd-pleaser!
The owners of this beautiful 1972 Nova would like to make a special thanks to the boys at Post Road Service in White Plains, New York