Patrick has a soft spot for Novas, this now being his fourth. He found this clean low mileage 1974 Nova on eBay back in 2004; it had been a 51k mile grandma grocery getter for all of its life in Irving, Texas. She had been the original purchaser from the local Chevrolet dealer, Frank Parra Chevrolet, and in Patrick's care the car left Irving for the first time since new.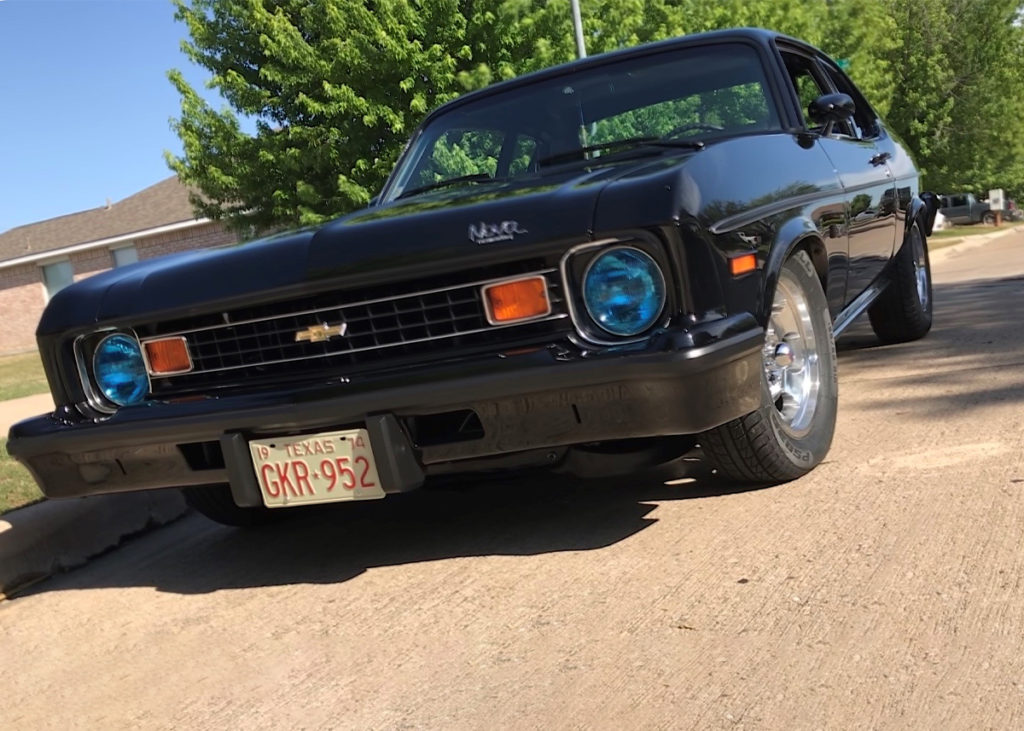 Pat went on to enjoy the Nova as it were for about two months before the bug bit him, and he had been in the process of restoring it to his specifications until 2017 when it finally reached completion. He opted to deviate from a totally factory restoration, but it is extremely close to factory correct. He claims the Nova retains about 95% of the original parts!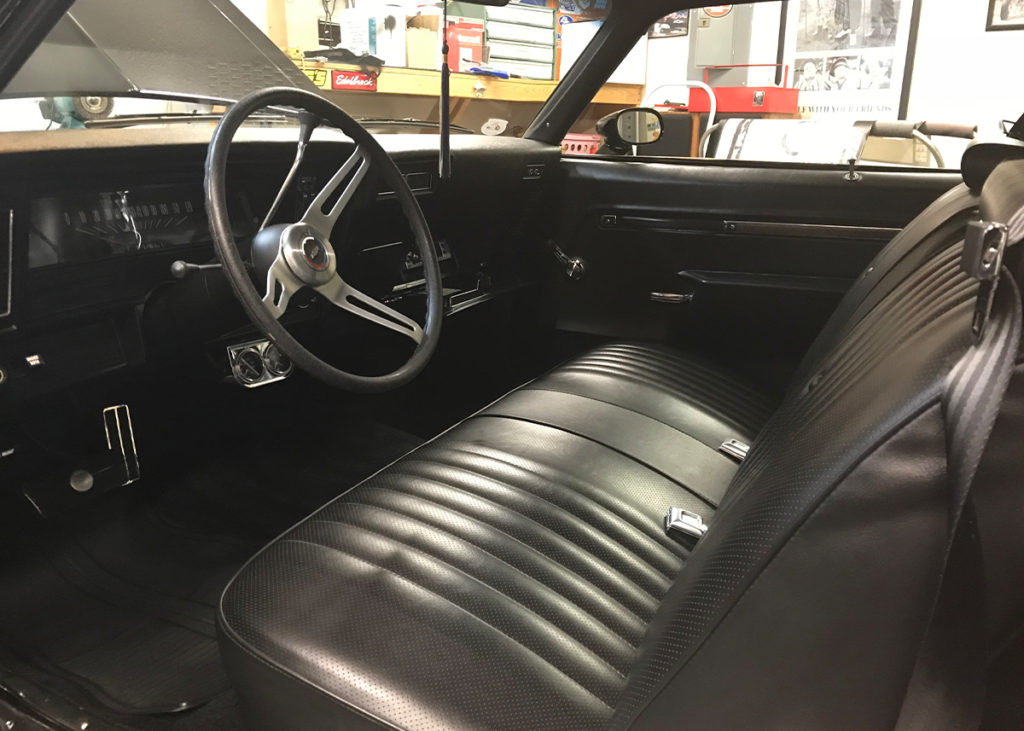 The Nova received a new paint job and interior, changing from a yellow/parchment combination to black/black, which gives this Nova a menacing look coupled with the rest of the blacked-out trim. The factory 350/350 engine/transmission combination received some dress up under the hood, and the interior also received the blackout treatment.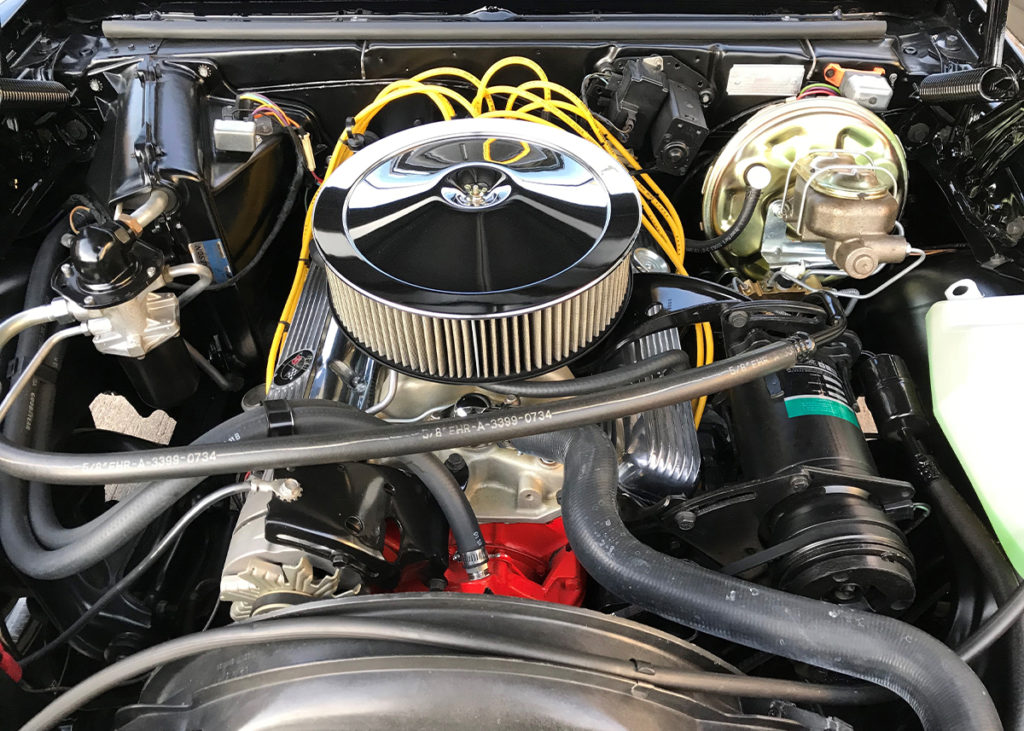 Patrick bought this 1974 Nova with the intention of simply using it as a driver, but scope creep took effect and the project turned into a total restoration. With that difficult task out of the way, it leaves the possibility open for additional performance and aesthetic upgrades in the future. Pat is planning on tackling the suspension and wheels next.
"This car was like therapy when I needed it and having special friends helping was also a big part of enjoying this car."

Patrick N.
You may have even seen this 74′ Nova before, as it has been featured on several shows on the Velocity Channel, Menards Chevy Show, and even won the Dallas Autorama street machine award for an overall street machine.
All in all, this is one bad 1974 Nova.