Marnie has been with her 1970 Chevelle since 1994. It was purchased for her by her father after she told him: "I wanted a muscle car." The car has been her baby for the last 25 years and over the course of those 25-years, Marnie had developed a catchy nickname being one of the only females in the local car scene at the time, she states:
"When I first starting cruising to shows, everyone called me the 'SS-girl' and so it stuck."

Marnie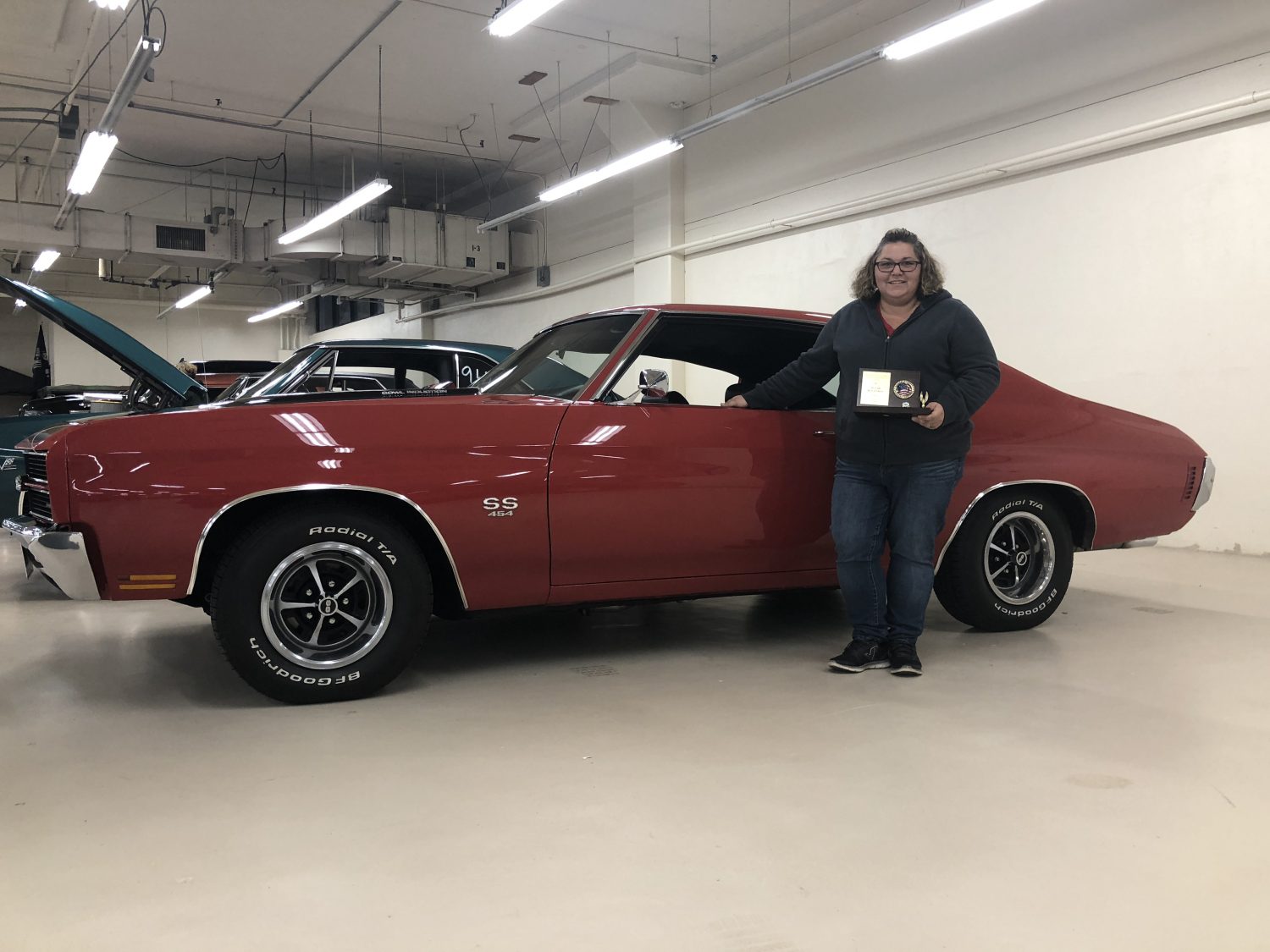 This 1970 Chevelle is a real-deal SS, cranberry red, black stripe, and black interior car. It has a 454 LS7 aluminum head crate motor with manifolds. The Chevelle was moderately complete when it was purchased but needed a fresh paint job. It had served as a drag car throughout most of the 1980s at a local speed shop.
Since 1994, it's been repainted, the engine was rebuilt, and a TKO 600 transmission was added. Ground Up SS396.com is a place Marnie has frequently visited to purchase original style replacement parts for her 1970 Chevelle. She has also replaced some of the aftermarket parts to return it back to the stock look it deserves.
Marnie thoroughly enjoys driving her car during the spring and summer, especially on her annual trips to Lake George. She adds:
"It's not a 'trailer queen' but still shows exceptionally well."

Marnie
Marnie is very meticulous about cleaning and maintaining her Chevelle and is dead set on not parting with this car, it's become a part of her identity:
"I swear I am going to be buried in the car, the headstone will read, 'Here lies SS-girl and her beloved car.'"

Marnie