Ever since she was 13 years old, Halcyon knew she had to have a Chevelle 454 SS, it was her dream car.
She saved up every dime she could until she had enough money to buy one, and the hunt was on. By October 2018, she had located this black '71 with white stripes and the rest was history.
Halcyon is now the third owner of this well kept Chevelle, which came with a slew of documentation. The original owner's manual, build sheet, and even window sticker were included. Both of the previous owners also kept the receipts for any and all repairs or services that were made.
The only two major replacements include a new vinyl top in 2000 and new interior upholstery in 1999.
The 454 big block has a few minor upgrades but is otherwise mostly original. One of the previous owners swapped the factory carburetor for an Edelbrock, which made the cowl induction non-functional. Halcyon plans to address this little issue soon.
This Chevelle is special to me because I saved every dime and worked hard to buy it. It is the only car I have ever wanted. It brings me joy and I show people pictures of it like others show pictures of their children. There really is nothing like driving it and hearing the steady rumble of the engine.
---
Parts Featured In This Build
See some of the parts this customer used on their build from Ground Up, Inc. SS396.com!
---
1969-1977 Chevelle Radiator And Heater Hose Clamp Kit (Tower Clamps)
Ground Up Part #: CPX-4796
Price: $26.95
1968-1972 Chevelle Big Block Upper Radiator Hose
Ground Up Part #: CPH-7227
Price: $16.95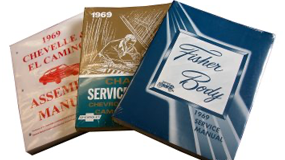 1971 Chevelle Factory Shop Manual Set
Ground Up Part #:
HMS-71A
Price: $71.04 (You Save 10%)
1970-1972 Chevelle Cowl Induction Hood Emblem Set
Ground Up Part #: TG-567
Price: $32.95 (Save 16% buying this kit)
1970-1972 Chevelle Hood Pin Kit
Ground Up Part #: HPK-100
Price: $29.95 (You save 14%)
---
*Due to increased costs of manufacturing, materials, etc., prices can change. For current pricing, please visit our website, or contact a Ground Up sales representative*
---
---
---