This 1969 Chevelle SS was the homerun that Dave had spent a long time trying to track down. It checked off all of the right boxes and the condition was just right for him to call it his own.
He stumbled upon this 1969 Chevelle in the classifieds after looking at countless other examples between the 1966-1970 model years that all missed the mark for one reason or another. His main criteria were that he did not want to do body work, paint, or substantial restoration in order to get the car where it needed to be, and this one fit the bill.
Luckily this 1969 Chevelle was located relatively close to Dave, only about 2 hours away from where he lives in California. He contacted the seller on a Wednesday to find out if it were still available, and it was. The only problem was that someone was flying out from Florida to look at it on the upcoming weekend, so Dave knew he couldn't let this one slip by. He needed to beat them to the punch. The seller agreed to let him come look at the car on that Friday. When the time came, he brought cash in hand and a trailer and set out to inspect the car.
As soon as he laid eyes on the Monaco Orange 1969 Chevelle, he knew he had made the right call; it was exactly what he was looking for. This was an original California car, a real SS396 with the numbers matching venerable L78 396/375hp big block paired to a Muncie M22 4 speed. The seller handed him a binder with all of the documents and receipts one could want when buying a car like this, including the purchase contract, maintenance records dating up to 1981, and the original protecto-plate to name a few.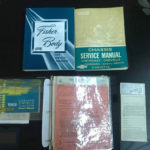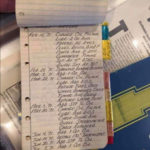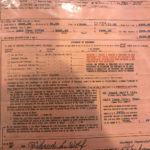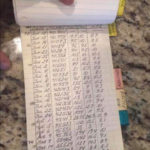 Dave took the 1969 Chevelle for a test drive and it was a done deal, he had to have it. There were a few minor things that needed some attention but overall, it was a solid example and essentially exactly what he was looking for. Some of the notable options this 1969 Chevelle had included the aforementioned L78 big block, Muncie M22 4 speed, comfortgrip steering wheel, 4.11 rear gears, and factory tinted glass.
The plan for this 1969 Chevelle is to be a light restomod; keep it mostly factory looking but with modern upgrades. So far, Dave has added a Holley Sniper EFI system, a QA1 stage 2 suspension package, and original style power steering. Down the line he'd like to add a Vintage Air system and also upgraded cooling. Any of the original parts that he removes are being stored for safe keeping.
"My favorite parts about owning this car is the attention it gets just because of the look. Most older folks come up to me and say Man I had one of those in high school or my Dad had one, it's cool just to let people see there are survivor cars still around."
The 396 also has its fair share of upgrades. It has a Comp Cam Magnum series flat tappet cam, Magnum roller tipped 1.7 rocker arms, and Comp Cam push rods. It breathes through Super Comp long tube headers paired to a larger dual exhaust that exits out of the rear. Dave plans on doing a refresh of the engine since it was last serviced in the late 80's, and currently has 131k on the clock.
"Driving an old school muscle car around is a kick in pants those rear tires have no chance back there if you know what I mean."
Dave seems to be very satisfied with this find, rather than get discouraged at looking through so many less than ideal Chevelles on the market. He stuck with his search and was rewarded with a stellar example of a survivor 1969 Chevelle SS that he can enjoy for years to come.