Bob Davidson's 1970 Chevelle Super Sport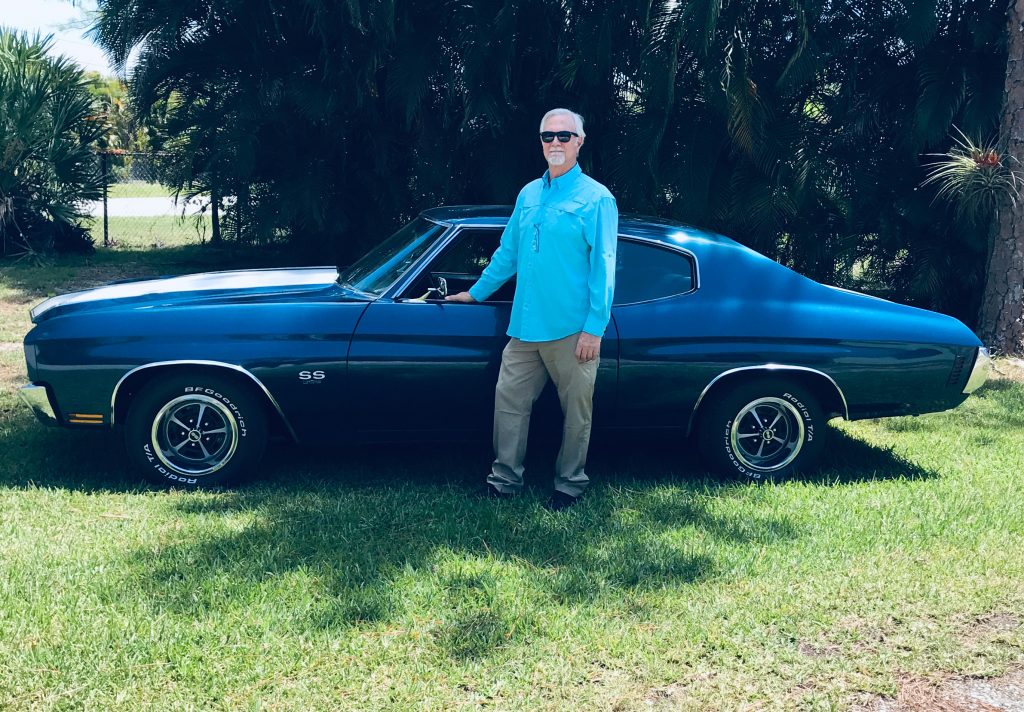 Bob Davidson's 1970 Chevelle Super Sport – Bucket List Chevelle
Bob purchased this Chevelle a few months back. It's a rust free California car with low miles and original interior, including a carpet and headliner that are in great condition. Bob even has two build sheets, an original window sticker, shipping and dealer invoice for the well documented Chevelle.
It has a 396/350 hp power plant coupled to a TH400 transmission with a 338 positraction reared. The interior features a factory correct bench seat & column shifter. Bob says,
"It has been on my bucket list for a long time to get a numbers matching 1970 SuperSport 396  and this one fit the bill."
Bod had an awesome 1967 Chevelle Super Sport clone with a crate ls6 454( strong torque beast) but still wanted an original 1970. Bob says,
"1970 Chevelles were brand new on the lot when I graduated high school in 1969. I Always loved this body style and I don't have words for finally being the proud owner of one."
Ground Up SS396.com supplied bob with all the parts necessary to bring his 1970 Chevelle to Bob's standards. He enjoys taking it to local meets and car shows and says,
"This 1970 Chevelle SuperSport 396 gets a lot of looks and comments whenever/wherever I bring it out."
Great story Bob, we're always thrilled to see our customers come across the cars of their dreams and this one sounds like a real winner! -Team Ground Up
---
Check out these photos taken by Bob!
---

1969-1970 Chevelle Standard Steering Wheel Kit Black

Ground Up Part #: NR-492

Price: 279.99 (Save 10% buying this kit)
---
1970 Chevelle Tail Lamp Lens Kit

Ground Up Part #: LTL-288K

Price: $99.95 (Save 13% buying this kit)
---
1969-1972 Chevelle Big Block Lower Radiator Hose

Ground Up Part #: CPH-9188

Price: $16.95
---
1968-1972 Chevelle Big Block Upper Radiator Hose

Ground Up Part #: CPH-7227

Price: $16.95
---
1969-1972 Chevelle Radiator And Heater Hose Clamp Kit

Ground Up Part #: CPX-4796

Price: $26.95
---
1970 Chevelle Bumper Rear With SS Pad

Ground Up Part #: MAU-70RK

Price: $249.95 (Save 7% buying this kit)
---

---