What SS or Super Sport Really Means
SS, or Super Sport is synonymous with performance. However, SS didn't always mean that. Let's take a look back at the history of the Super Sport name and see how it all came about and turned into the performance cars we know today.   
For most people, the SS package came in 1964 with the introduction of the 1964 Chevelle SS. In reality though, the Super Sport name was first seen way back in 1956. This was revealed on the C1 Corvette and called the Corvette Super Sport. In 1957 is when the Corvette SS debuted which was a custom built race car. 
In 1961 is when we started to see the SS package offered on Impalas. This package had SS trim along with better springs and shocks, power brakes, chassis reinforcements, spinner wheels covers and narrow-band whitewall tires. The dashboard also received a Corvette style passenger hand bar along with an ultra-cool steering column mounted 7,000RPM tachometer. 
491,000 Imapals were built that year but only 453 had the Super Sport package which cost $53.80. Of those cars 311 had the 348 cubic inch engine while 142 had the iconic 409 engine. This is when we first started to see SS as real performance minded cars, but even then it was a few more years till that was solidified.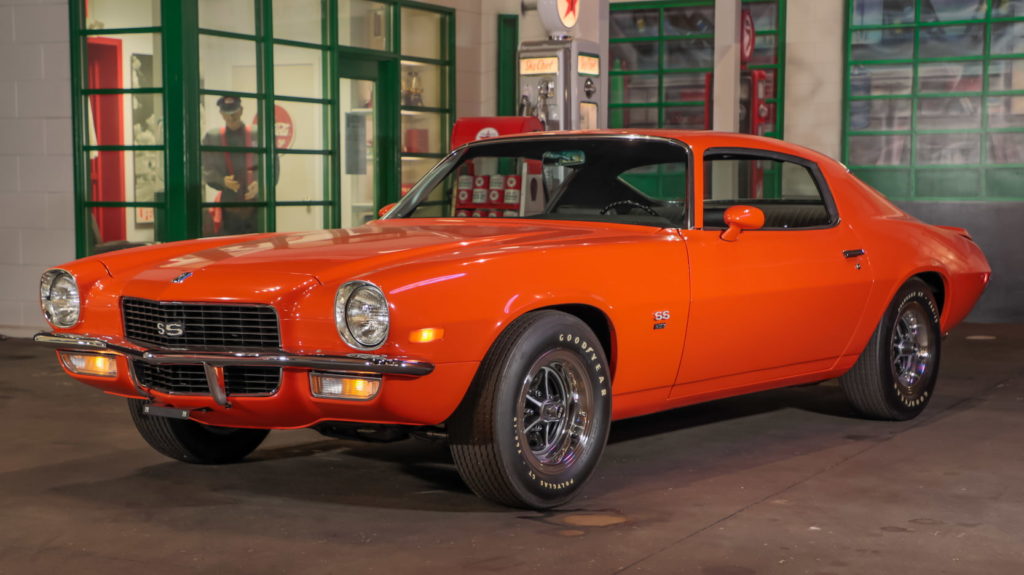 The first SS Chevelles back in 1964 were more of a trim package than an actual sport package. We all know of the mighty 1970 Chevelle SS LS6 with a massive 454 cubic-inch engine, but it didn't start out that way. In fact back in 1964 you could order up a Super Sport package and still have an inline-six engine! 
Typically on any car the Super Sport package would include high-performance tires, heavy-duty suspension, and increased power along with some appearance upgrades such as racing stripes or additional chrome. 
Past and Present SS Models
Determining whether you have a real SS or a clone can be tricky especially when cloning an SS is done fairly often. If you're wanting to clone your car into an SS we have all the parts and pieces needed, just click here. If you need help determining if your car is a real SS or not, give our friendly techs a call at (203) 235-1200