Steve I. is a big fan of classic Oldsmobile, owning both a 1967 Olds 442 and this stunning 1968 Oldsmobile 442 convertible. He stumbled upon this '68 on eBay in 2017 and it was love at first sight.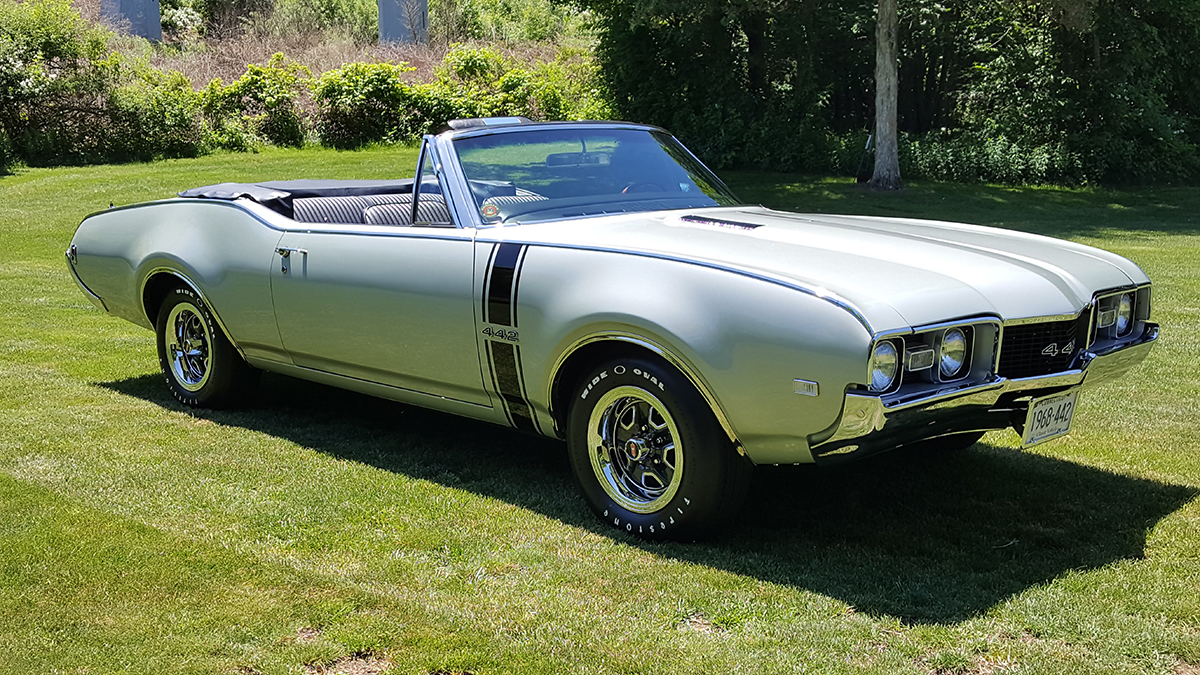 The eBay listing revealed that this 1968 Oldsmobile 442 had something in common with Steve, in that it was originally a Connecticut car for most of its life. The 1968 Oldsmobile 442 had remained in possession of the original owner's family until he passed on, shortly afterwards the family sold the 442 and it made its way to Hilton Head, SC for a few years. Armed with this knowledge, Steve was determined to own this 1968 Oldsmobile and bring it back to Connecticut
He began the process of a "body-on" restoration in November of 2017. This winter, he will be tackling body mount and suspension bushings, and the next stage will hopefully be fine engine detailing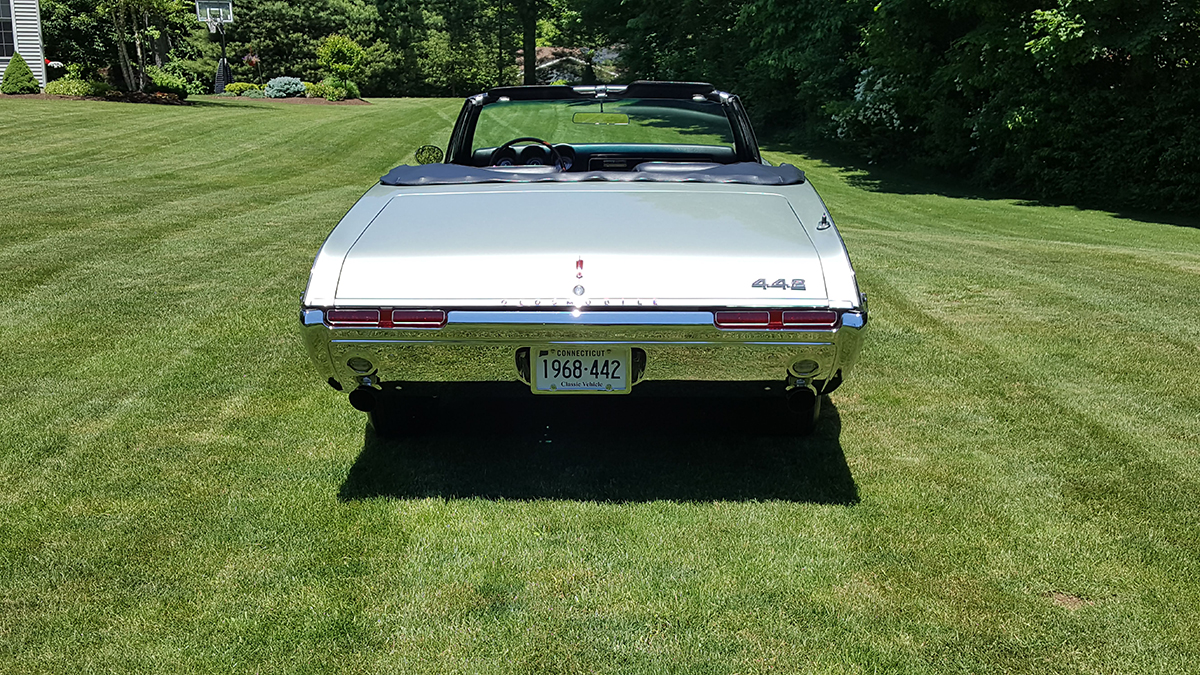 My aim is to restore the car back to factory original. I have used many parts on this car and on my 1967 442 from Ground-Up as many of the A-body parts are interchangeable with the Chevelle.

– Steve I.
Part of the reason Steve fell in love with this 1968 Oldsmobile 442 was its rich history. The car came with the original bill of sale from Hoffman Oldsmobile, the Protecto-Plate, and all of the factory literature. The provenance of this Olds is also greatly reinforced by the previous owners' careful stewardship. It's fair to say that the highly unique silver/green, factory code P, original paint had helped influence Steve's decision as well.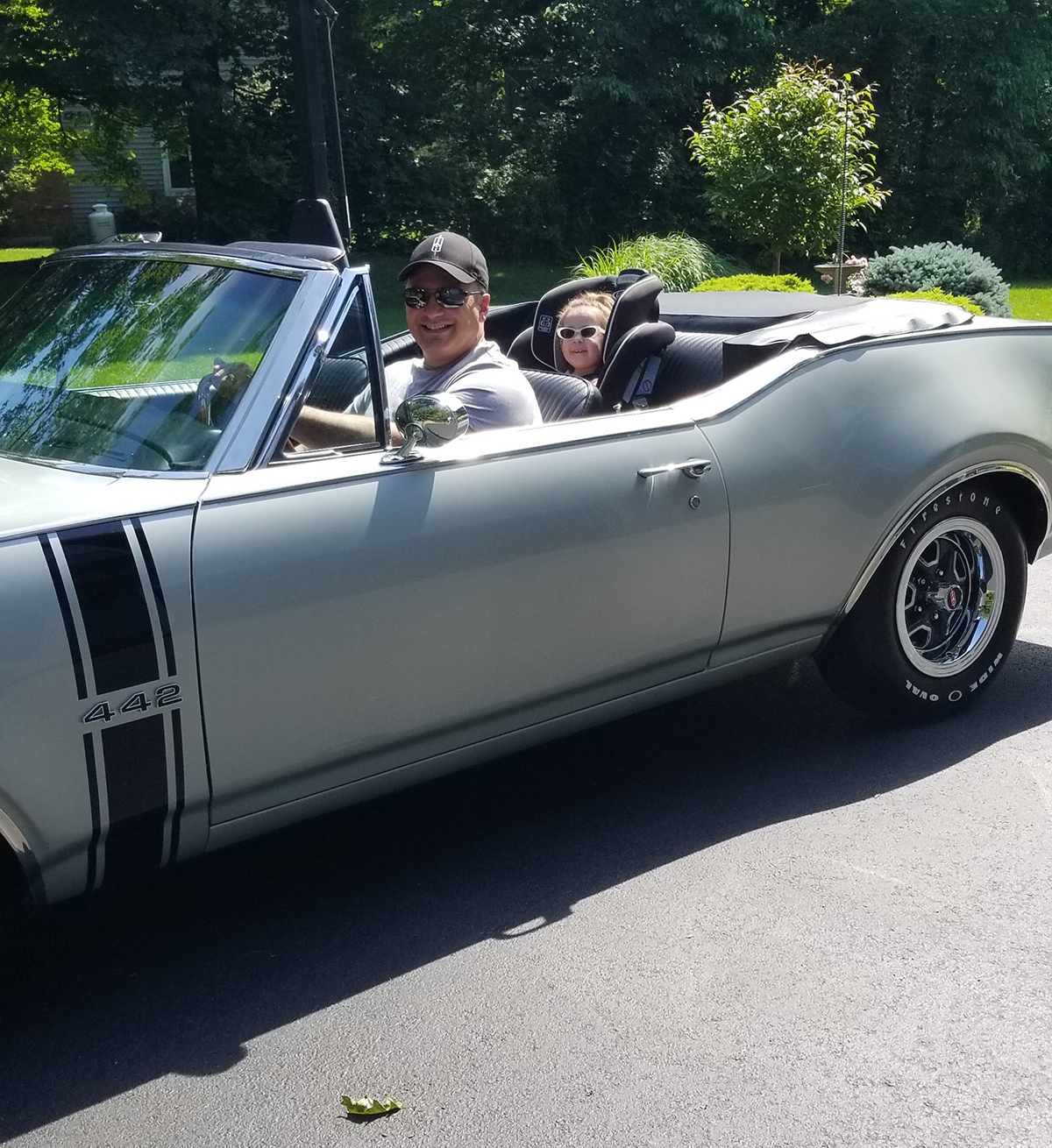 My family and I love to cruise the 442 with the top down. Our 2 year old daughter just loves going out for a ride in the "conbertible"! Gotta start them young!

– Steve I.