If you were able to attend our 2019 Vendor Expo you may just recognize this 1968 Chevelle. That's because Russell was able to finish this car in one winter and get it to Ground Up for our Annual Expo/Open House.
It sat front and center in the line-up of our Chevelles and is a pristine example of how cars like this should be restored. Russell cut no corners and spared no expense transforming this once tired Malibu into the head turner you see today.
Russell purchased this 1968 Chevelle Malibu in February 2018 in his own backyard, just three miles from his house. Originally, this Chevelle Malibu was a California car and still retains its Protect-o-Plate from a Los Angeles, CA Chevrolet dealership.
The 1968 Chevelle was driven cross country to central Connecticut over 30 years ago and stayed on the road up until the early 2000s. From then until 2018, the Chevelle sat untouched in a garage waiting for Russell to find it.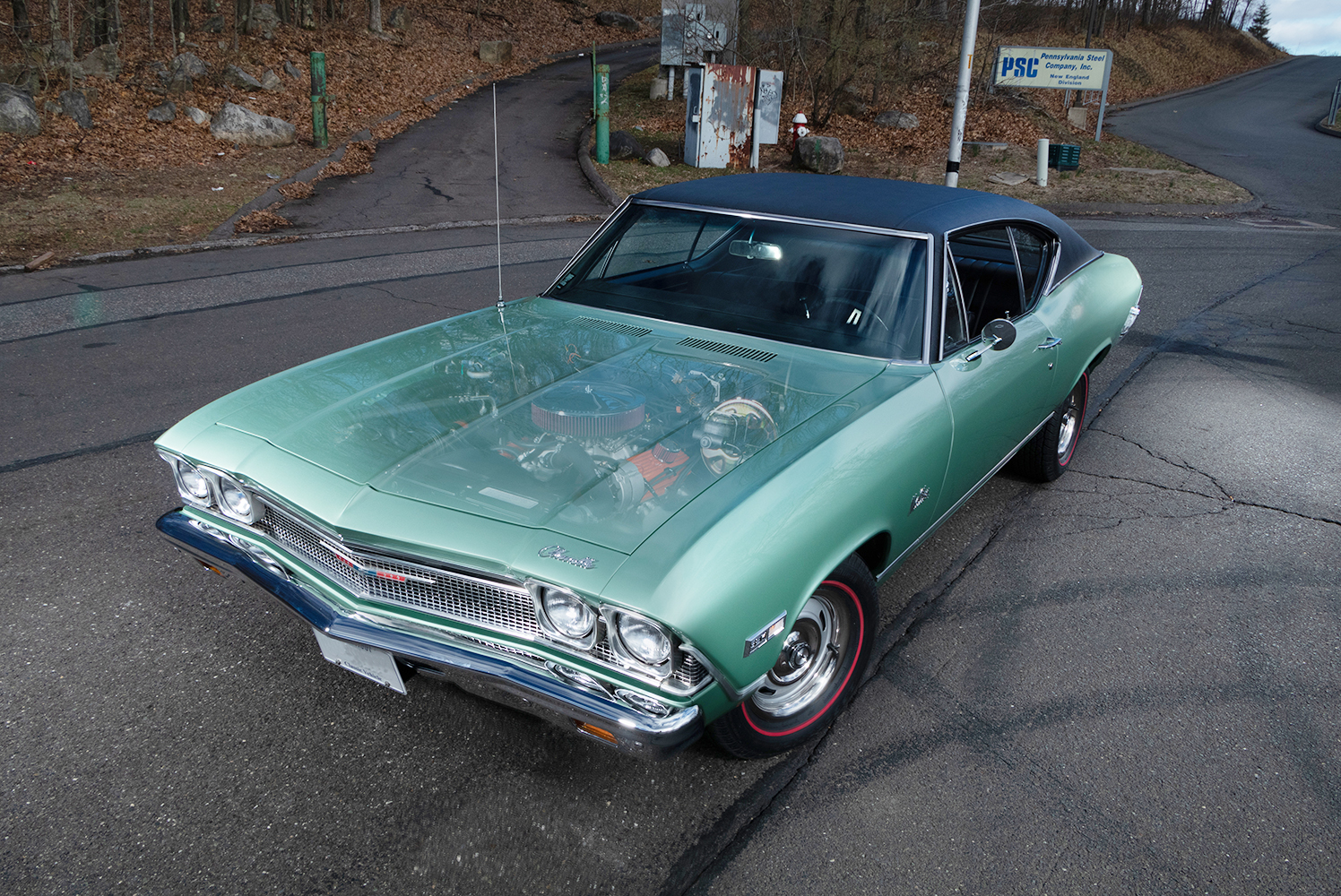 And what a find it was. The 1968 Chevelle Malibu had ZERO rust and was able to retain all its original sheet metal. On top of that, this Chevelle had only 90,000 original miles, a mostly intact interior and featured factory A/C. When Russell found it, the original 14×6 Rally wheels were still mounted, and the car still boasted original glass (minus the front windshield). The car was a perfect candidate for a frame-off rotisserie restoration, which is exactly what Russell did.
It took Russell just five months to complete this restoration start-to-finish in his body shop, aka his garage. Here, the car was stripped down and prepared for the face-lift ahead. The original 327 power plant was pulled and replaced with a temporary 350 (don't worry, the 327 is going back in as soon as it's rebuilt).
The original Powerglide transmission, which is still in working condition, was yanked and replaced with a TH350 sporting 3.36 gearing in the rear (this may be swapped back to the Powerglide once the original engine is ready). The Ash Gold respray was stripped off and the Malibu was returned to the original color it was when it rolled off the Fremont production line, GM H code Grecian Green.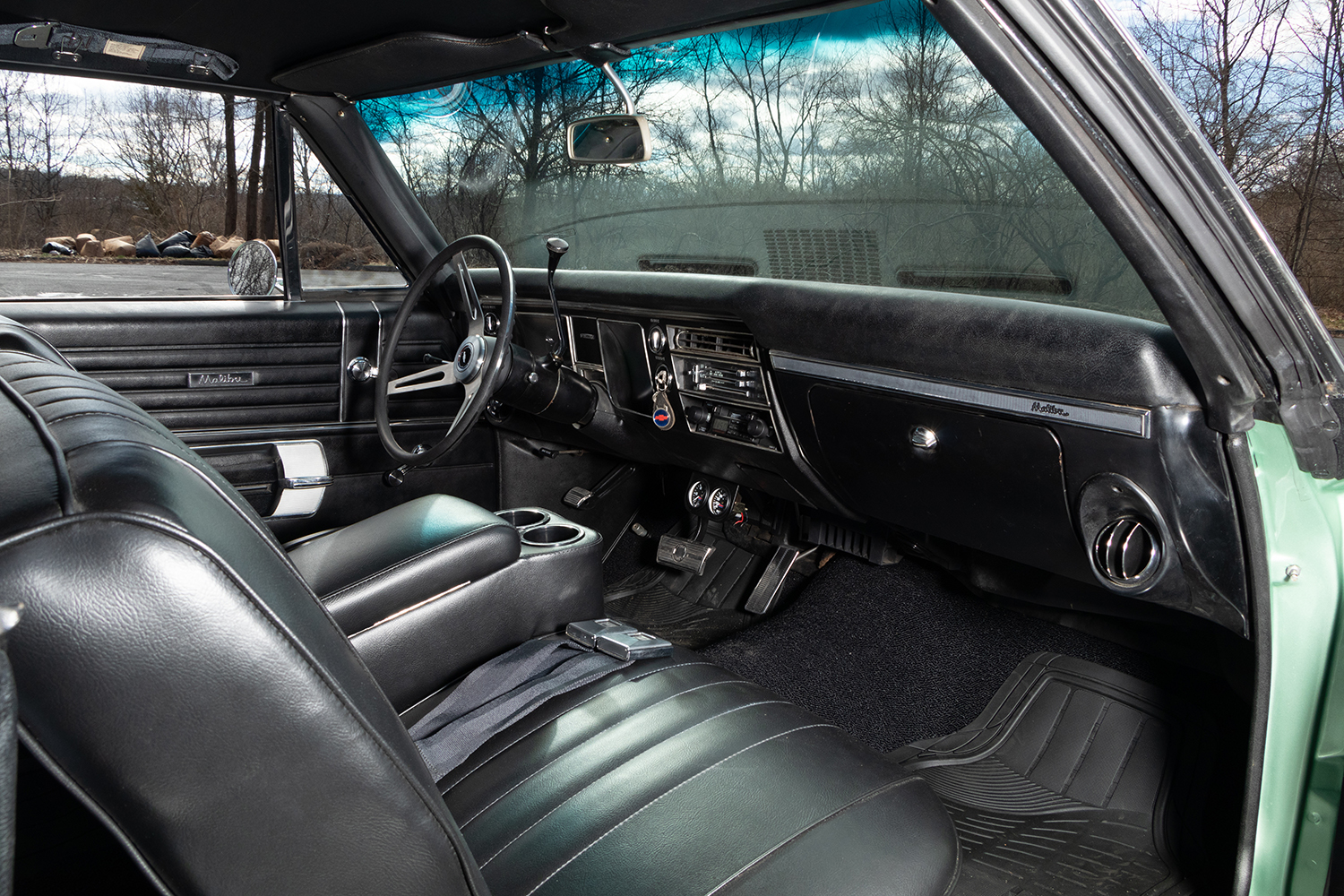 While the interior was in adequate condition, Russell took the time to perfect it. The carpet, headliner, package tray, and backing plates were all replaced with Ground Up SS396.com parts. To keep it cool, Russell retrofits the cars factory A/C from the banned R12 to an R134a refrigerant system and upgraded to a Cold Case Radiator, which he won from the Ground Up Expo Raffle.
The pitted and peeling front bumper and exterior trim were swapped out with shiny new chrome right out of the Ground Up 3396.com catalog. Russell also replaced/upgraded his rotting fuel system with a Ground Up fuel tank and reproduction lines. The original, antiquated drum brake system was no longer up to the task, so Russell upgraded to a disc brake conversion and Posi-traction rear-end.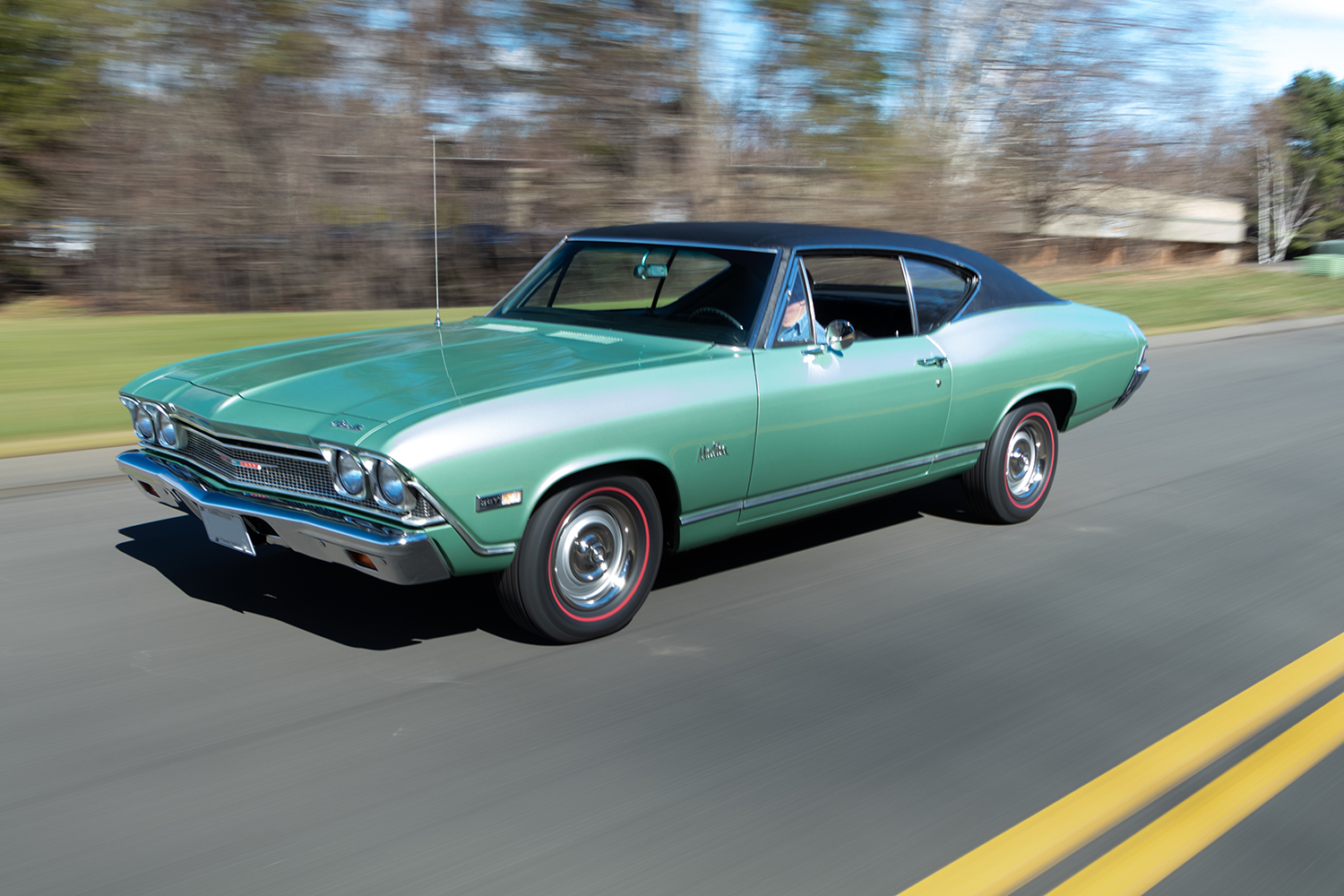 Overall, this Chevelle Malibu was very fortunate. It was fortunate in that it became a fully intact survivor car over the years, and fortunate that an individual like Russel Bosse rediscovered the car, leading to this pristine example of a Chevelle restoration.