What are remanufactured parts, and are they good for your ride? The simple answer is yes, they are just as good as a brand new part they may even be better than a brand new part.
There are a few terms out there that get tossed around that might be confusing. Refurbished or Remanufactured – what is the difference? Let us start by defining both of these terms.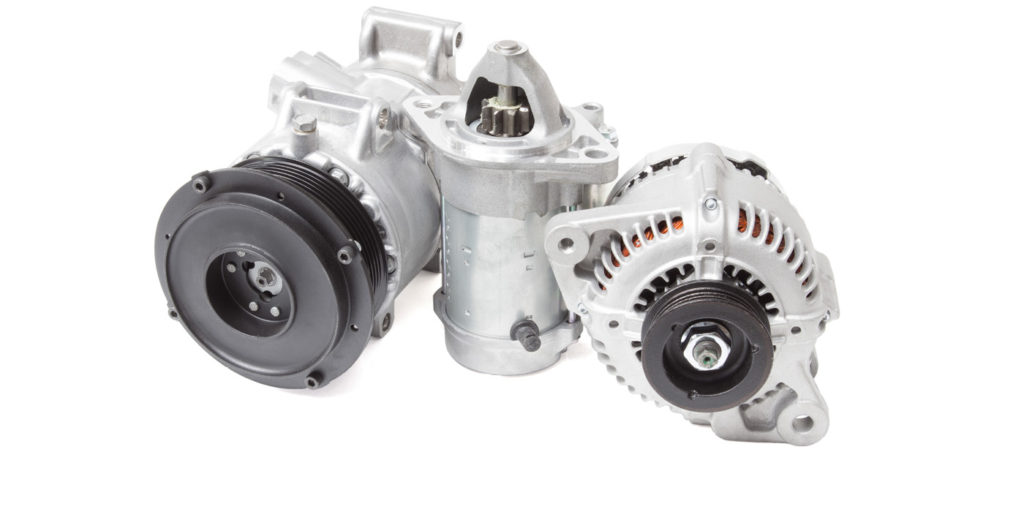 Defining Remanufactured And Refurbished
Remanufactured: These parts are OEM parts that have been stripped down and had worn parts replaced. For example, a brake caliper or an alternator – the housing is still in great shape, it is the parts inside that get worn out. There is no need to have brand new housing which helps reduce the cost of the part. From a functional standpoint, they work just as well as a brand new part. Another name for these types of parts is reused parts.
Refurbished: These are parts that have been taken apart, inspected/cleaned/fixed, and put back together. Perhaps it was a brand new stereo but there was some small circuit that malfunctioned – the manufacture fixes it and sells the stereo as refurbished. Another name for these types of parts is reconditioned.
Often remanufactured parts are the closest you will get to OEM (Original Equipment Manufacturer) parts. Think about how sometimes a factory-built part just fits better than an aftermarket part. With remanufactured, it's taking that original part or housing, replacing the insides, and then it's as good as new.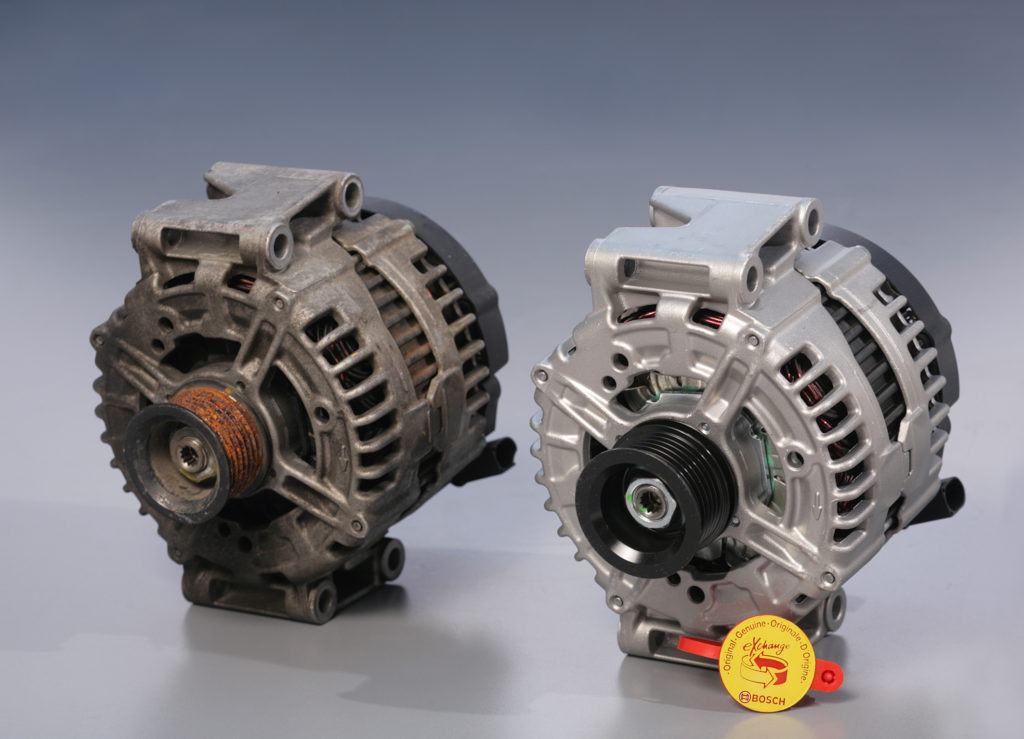 Remanufactured Parts Are Everywhere
Remanufactured parts are generally seen in engines, alternators, water pumps, transmissions, starters, brake calipers, and even some suspension parts. The great thing is that they will fit like an OEM part, but because of the reduced cost of manufacturing the housing, they can pass those cost savings onto you.
Manufacturers will remanufacture parts for a few reasons. One is to help bring their costs down. Think of a water pump for an old engine that's not very popular anymore. To recast the housing would cost the company thousands of dollars, which that cost would then be passed onto the consumer. If they remanufacture the water pump by replacing all the impellers and bearings, the cost is significantly lower. This might be the difference between a brand new water pump that costs $500 and a Remanufactured unit that costs $100.
The Only and Best Solution
Sometimes remanufactured parts are your only options. You might have an oddball wiper motor that gives out, and nobody makes them new. The only way is to have it sent out, new insides put in, and then sent back to you good as new. The above water pump example comes into play here. If a company doesn't think they will get a return on their investment to tool the part, they won't make the part. That's why certain parts aren't made – they cost too much to make sense in a business scenario.
Remanufactured doesn't mean rebuilt junk. What it means is that the actual manufacture is rebuilding that part. If your engine gives out and you had it rebuilt by an engine builder with 50 years of experience, you would trust it to run better than new, right? That's how remanufactured parts work – it's the absolute best experts rebuilding parts with new components.
When Ground Up offers parts such as a wiper motor that has been remanufactured, rest assured that you are buying the best parts that you can! We make sure these are the best manufactures remanufacturing the parts so that your car will be back on the road and trouble-free as soon as possible! For more information give us a call at (866) 358-2277 or shoot us an email at info@ss396.com