Four Reasons To Upgrade Your Exhaust
One of the best things about a classic car is its performance exhaust system. We all love the horsepower under the hood, but that perfect exhaust note is what really grabs our attention and brings back fond memories. Usually upgrading mufflers or headers is one of the first things any gearhead does to improve the sound of their ride.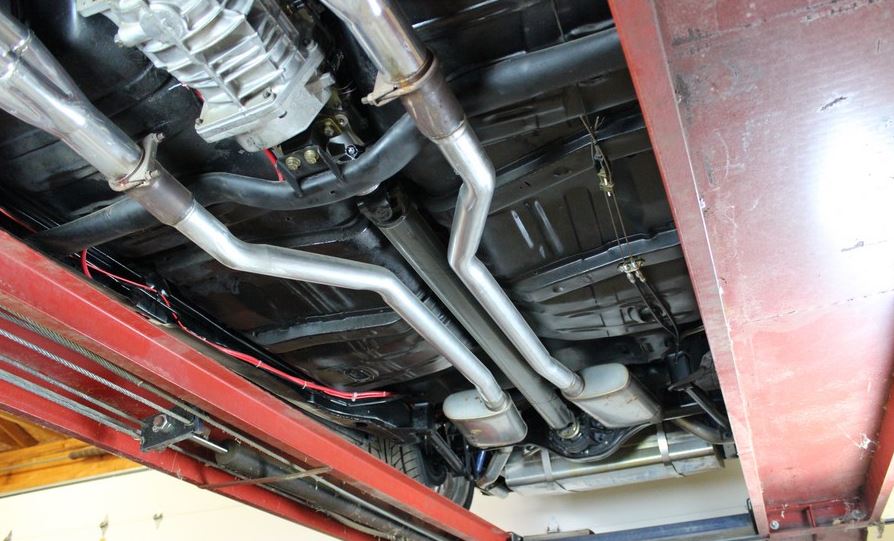 There are a few different reasons that you'd want to upgrade to a performance exhaust. Let's take a look at each one and see why it makes sense for your ride! 
The first one is something you might not necessarily think of, weight savings. Cast iron manifolds are heavy and a set of headers will be a bit lighter. The difference between a cast iron manifold and a header is a few pounds, so added up that's somewhere between 5-10 pounds of weight off the front of the car. 
The second is increased horsepower. Simply put, headers flow better than stock cast iron exhaust which means the engine has fewer restrictions. Combined with a larger diameter and free-flowing exhaust, you can pick up quite a bit of horsepower going from stock to a complete performance exhaust system. 
With the increased flow and increased horsepower, this means your engine will have to work less. If you can keep from flooring it to hear the cool sound, you might end up getting better gas mileage too. It's doubtful, but in theory, it could happen, right?
Lastly and probably most importantly, the sweet sound of a performance exhaust system. The exhaust can really let you hear the engine when flooring it or even putting it through a parking lot. It also lets others know that you have a high-horsepower engine the hood too! By far the best part though is cruising down the road and hearing that engine rumble along!
If you have any questions or want to upgrade your exhaust to a performance exhaust, give our friendly sales techs a call at (203) 235-1200 or hop on SS396.com for all our performance exhaust kits!