Mike bought this 1965 Impala in March 2019 from a listing on Hemmings. He got it out of nostalgia, as his parents had a similar '65 from the time he was born until about age 7. He's had a soft spot for that car and always wanted one since.
"It is a tie to my childhood. It honors my parents, reminds me of my earliest love of automobiles and it's about the prettiest car Chevrolet ever made."

Mike D
This particular example was built very similarly to what Mike would have done himself, so it was a no-brainer that he needed to pick it up. This 1965 Impala may not be 100% original, but much of it is period correct with some added modern touches that make it a bit of a resto-mod.
It has been modified with Fast EFI along with an Edelbrock plenum, 4-wheel disc brakes, and a TH700-R4 automatic transmission. The engine is not the original big block 396, but it is period correct to the year and has been dyno'd at 400 hp to the crank.
This generation of Impala, specifically the 1965 Impala like his parents' old car, is Mike's favorite. From the sweeping body lines to the triple tail lights that mimic jet afterburners, even the lack of a b-pillar, all speak to him on another level of appreciation.
"There's something so unapologetic about the car. It's got the right balance of masculine and feminine, of angular and curve."

Mike D
He has made a few changes to the Impala since taking ownership. It arrived badged and trimmed as an Impala, which he has changed to SS trim and he has added 396 decals to the air cleaner. In the future Mike would like to add air conditioning, tint the windows, and improve the sound insulation.
He's toying with adding the late 60's style SS wheels such as those found on the Chevelle, as he has always been fond of them and believes it would offset the look he's going for perfectly.
"It is a joy to share with others. So many people see it and have a story that makes it fun to share."

Mike D
Ground Up Parts Featured In This Build
1965-1967 396 Turbo Jet Flags Fender Emblems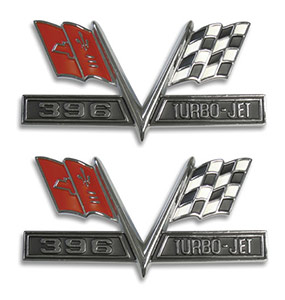 Big Block Air Cleaner Decal, 396 Cross Flags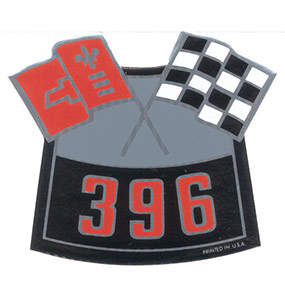 1964-1972 Chevrolet Open Element Air Cleaner Kit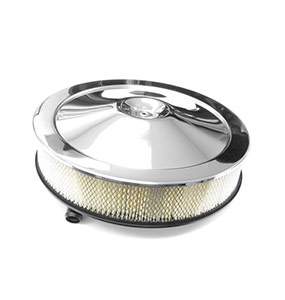 Big Block Valve Cover Kit OE Correct No Slant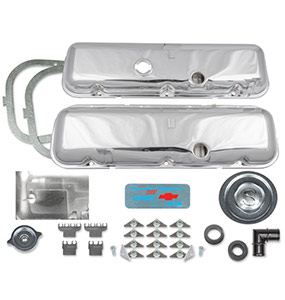 We want to see your Built From The Ground Up Ride!
Submit your car to be featured here!
Share this car with your friends!
More Articles From Ground Up SS396.com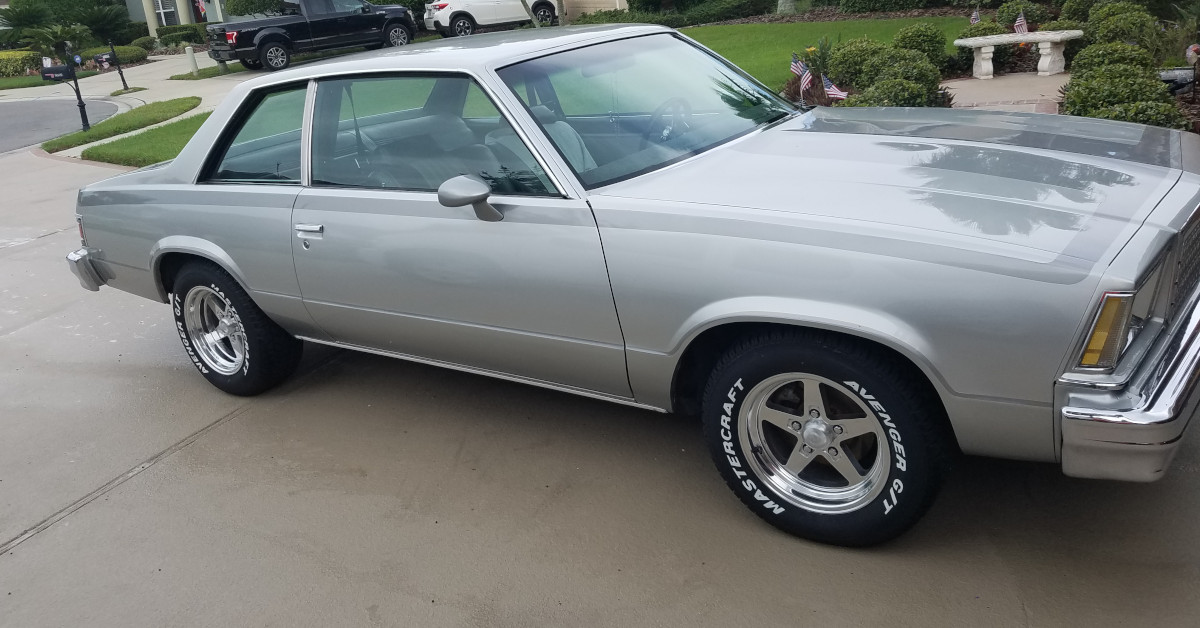 1979 Malibu
Built From The Ground Up Anthony C's 1979 Malibu Anthony has a thing for Malibus, so it comes as no surprise that he tracked down this 1979 Malibu to add
Read More »