There are a few different ways to roll your fenders to create more space. We all know that wider tires mean more traction, but the downside is our classic cars just weren't designed with modern wide tires in mind. Then we lower them which compounds the problem and the next thing you know your tires are rubbing the fenders. Luckily, there are a few tricks to get a little more clearance out of them. 
Before we get into rolling them, let's look at a few less evasive options. One is to simply raise the car back up a bit to gain more clearance or change to a narrower tire. But if you're set on using your stance and wheel package, let's see what you can do. 
In the front most of the time, the tires are rubbing against the bolts that hold the inner fender to the outer fender. Instead of using the factory bolts, use a smooth button head Allen bolt. These will offer slightly more clearance but also give a smooth surface to rub against instead of the sharp edge of a bolt head. 
Generally in the rear on the outside is a lip. You can carefully bend it up with pliers, or even cut it off. Often times this will gain you 1/4″ or so of clearance. But if either one of these tricks doesn't work, you'll need to roll the fenders. 
Rolling your fenders generally means you're bending the sheet metal away to create more clearance. There are a few different ways to do this, some better than others. The old-school way is to take a wooden baseball bat and put it between the tire and the fender. 
Some people will do this by putting it in the rear section of the tire, then slowly driving forward which will force the bat forward and bend the entire edge. This is highly unsafe and not a method we would recommend but we are sure it's been successful for some. The safer way is to jack the car up, stick the wooden bat between the tire and fender, then very slowly and carefully lower the car onto the tire which will force the fender out. You'll have to do this over and over to get all areas rolled out and even.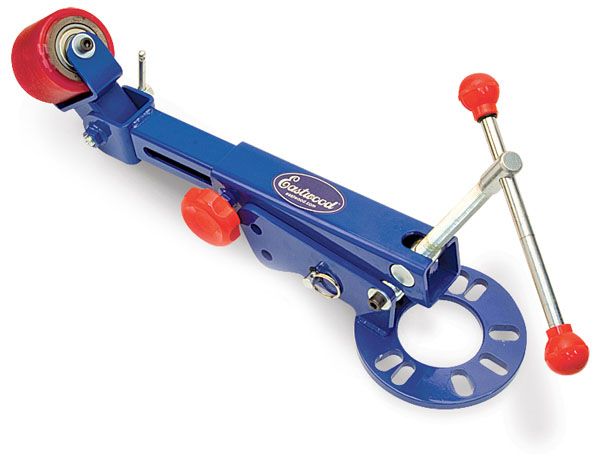 By far the safest, easiest, and most precise method is to use a fender roller. These are tools that attach to the axle studs or hub, then have a wheel that comes out to press on the backside of the fender. Then you can roll it along the edge to slowly roll the fenders out for more clearance. This is the method we would suggest since it will give the best results.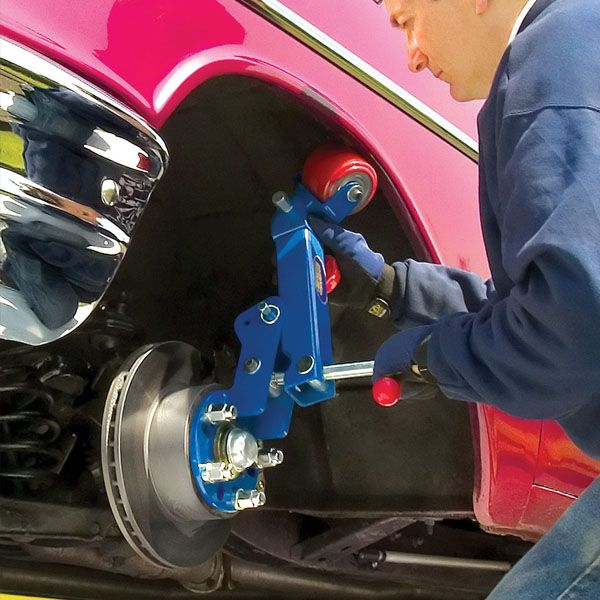 If you have any questions or need any fender related products for your ride, hop on SS396.com or give our friendly techs a call at (203) 235-1200