Bleeding An LS Cooling System The Right Way
You've been working hard on LS swapping your classic and you're getting so close to firing up and driving that you can taste it. Dump in some coolant and you're good to go, right? Wrong! The LS engines require a little different procedure than an SBC or BBC to properly rid the system of air. 
Better yet, we are going to tell you how to fill the system that allows most of the air to come out in the first place. The old method of just popping off the radiator cap and filling it up isn't the best way. That method can and will leave lots of air stuck in the block which can cause pockets to overheat. 
If you're familiar with LS engines then you'll know they have steam vent tubes. We covered why you need them and how many you need, but in short, there are places in the heads that air can get trapped and cause overheating. Before you go filling the system make sure these are installed correctly.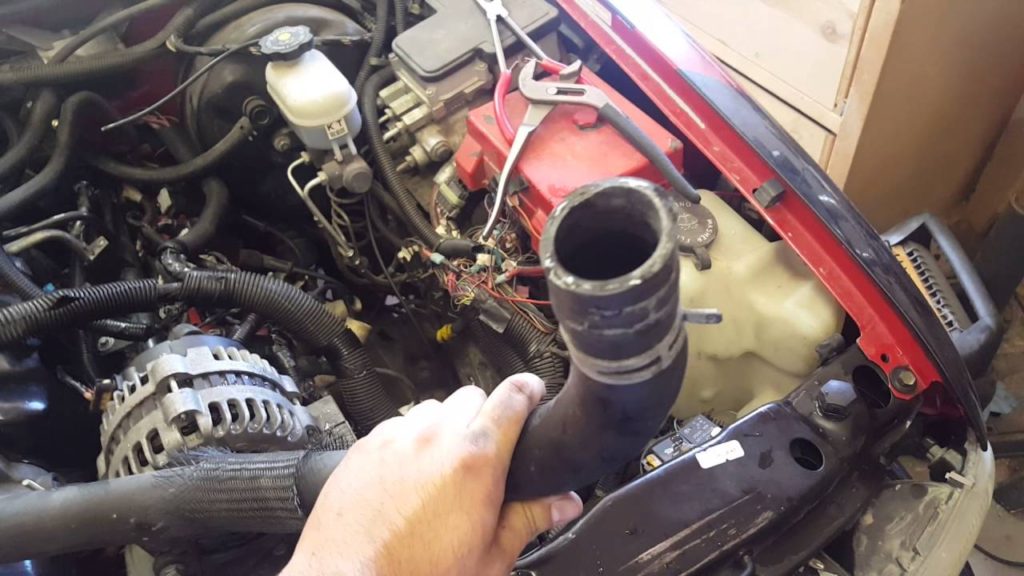 The trick to helping your LS stay cool is to take off the upper radiator hose from the radiator. Hold it up and fill the block and radiator from the hose. This might take a while as air has to make its way back out. But keep filling until water starts to run out of the upper neck of the radiator. Once it does, then reattach the upper radiator hose. 
From here you can remove the radiator cap and top off the system, then reinstall the cap. Once finished run the engine until the thermostat opens and allows any additional air to escape – some may do this step with the cap off but that can be dangerous and it's not something we recommend. Once the engine has cooled back down completely, remove the radiator cap and top off any last bit. 
Filling and cooling your LS engine is that easy! Just fill it through the upper radiator hose and you won't have to fight any sort of trapped air in the system that will cause overheating. 
If you have any other questions, or need parts to LS Swap your classic hop on SS396.com or give us a call at (203) 235-1200