Adjusting Your Hurst Shifter
Aftermarket parts such as Headers, Cragars, and Sun-Tach were all highly popular and sought after in the '60s and '70s. Another popular item was a Hurst shifter which greatly improved shifting from factory shifters. If you wanted to race, you needed a Hurst shifter, plain and simple. 
Modern transmissions have all the linkages to change gears on the inside, but these old transmissions have externally mounted linkages. While a Hurst shifter is a great improvement, it requires assembly and adjustment. 
To start, bolt the arms onto the shafts sticking out of the transmission. Then take the shifter and install it onto the output shaft. Then you'll want to slide a 1/4″ alignment dowel into place. This dowel insures the shifter is in the neutral position. Please note the 1-2 and 3-4 arms are to be positioned straight up in the 12 o'clock position.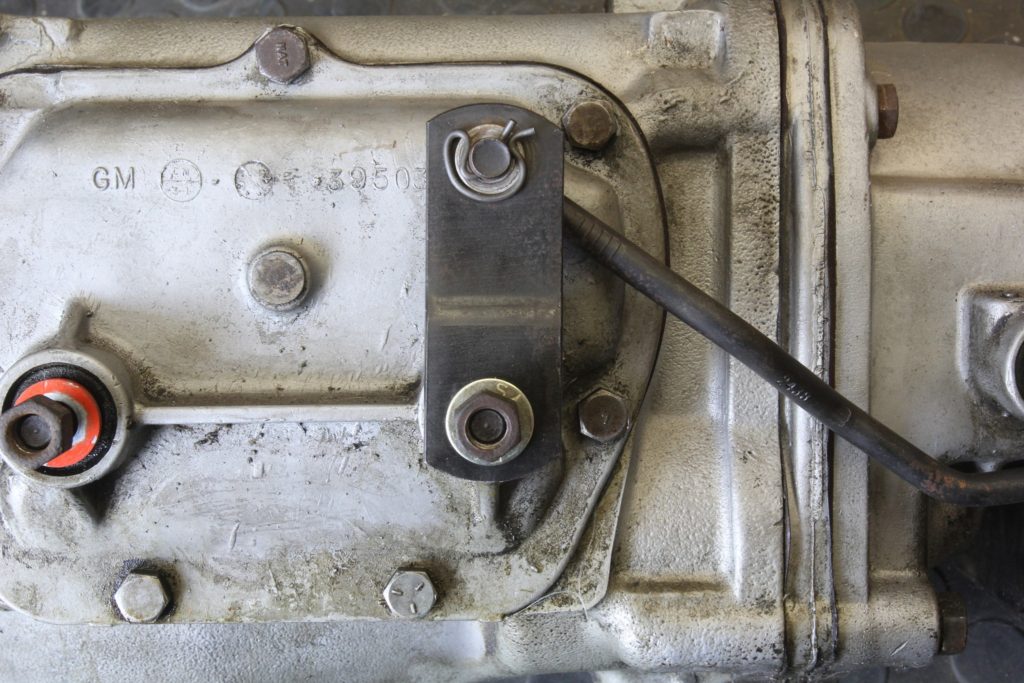 The first rod to install and adjust will be the reverse rod. It's the shortest and closest to the transmission. The threaded end on each rod bolts to the transmission. The other end receives a bushing and slides into the arms on the transmission with a spring clip. It's important to note that you need to make sure the rod is adjusted at its proper length so the end with the spring clip slides in smoothly.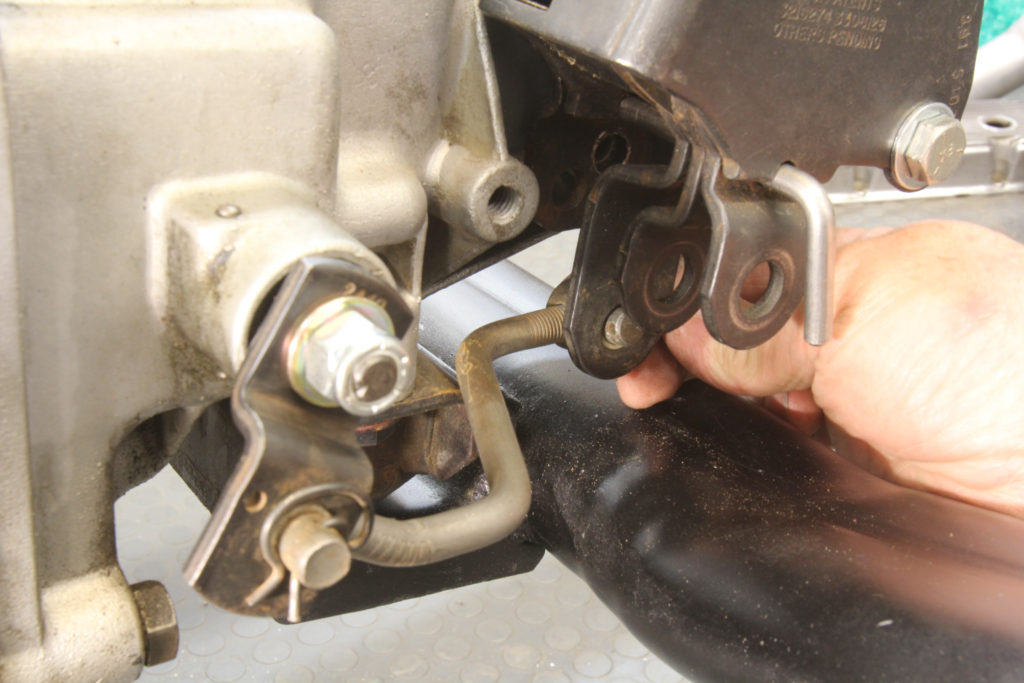 The next is the 1-2 arm and rod assembly. The threaded end faces towards the transmission on this one.  Repeat the steps above where you adjust the rod length so that the plastic bushings slide effortlessly into their respective arms. If they don't, the shifter won't shift smoothly. Finally, install the longest 3-4 arm using the same methods.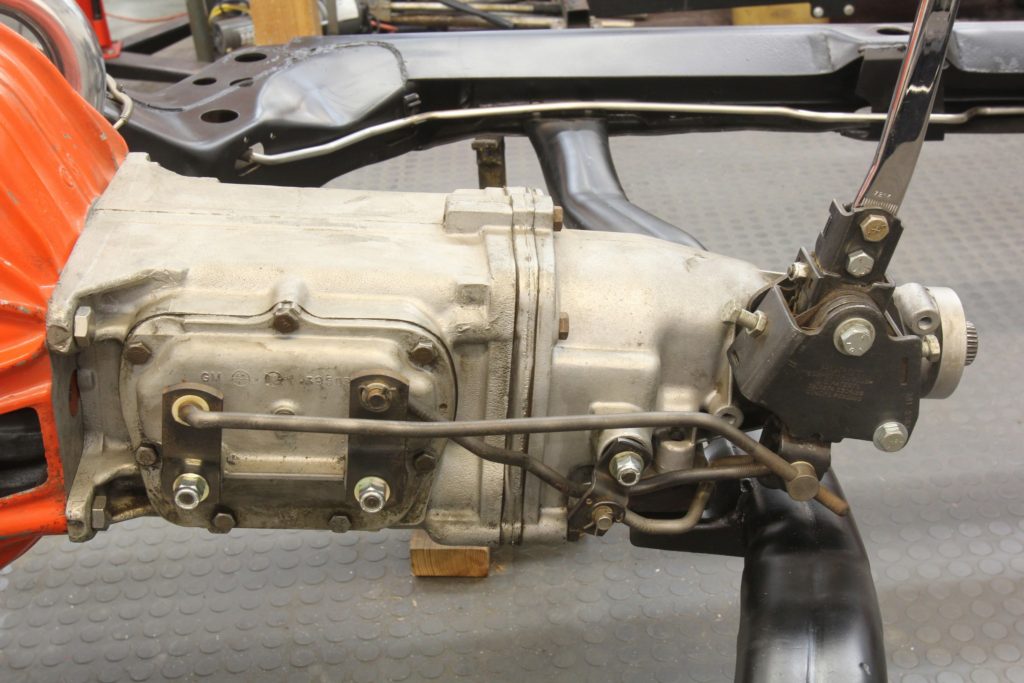 You can pull the alignment pin out now and test the transmission shifter to see how smoothly it operates. Before you go hitting the road though, there are two other adjustments to be made. There's a stop bolt on the front and back of the case that holds the shifter assembly.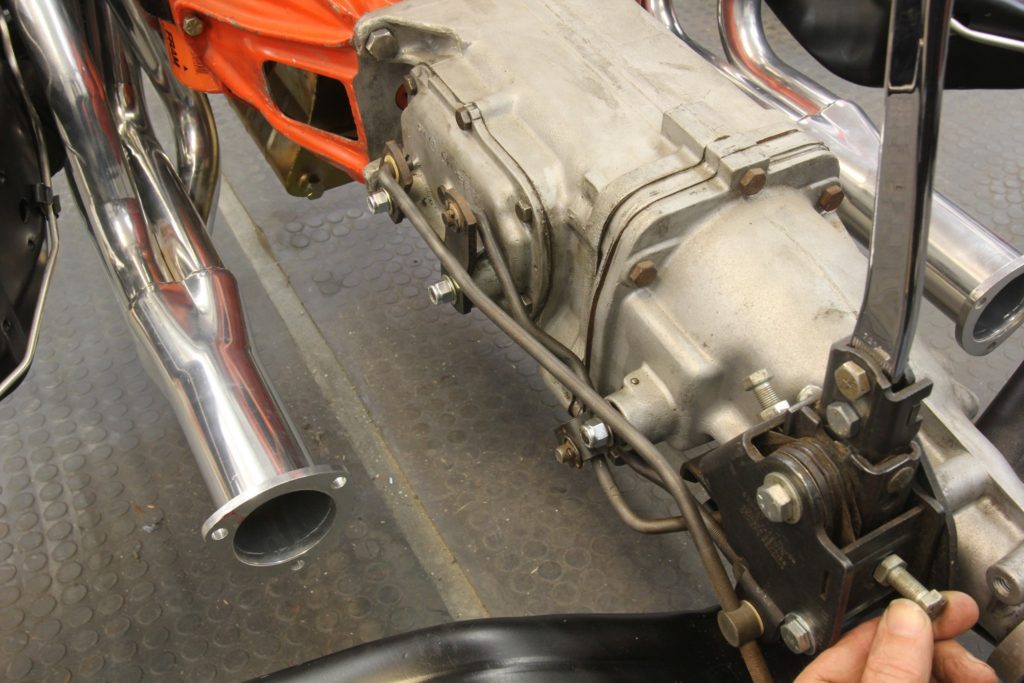 Loosen the stop nut and back the bolts out by a few turns. Shift the transmission into third gear and turn the bolt in until the bolt contacts the shifter arm. Then loosen the stop bolt an entire turn, then tighten the nut. Do the same thing on the other side by shifting into fourth gear. 
Once everything has been adjusted properly your shifter will shift smoothly and be ready for some pounding down the quarter-mile strip!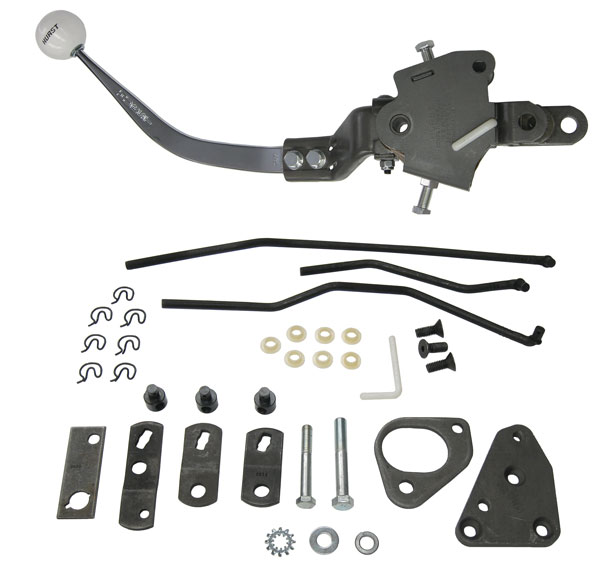 If you have any other questions about adjusting your Hurst shifter or if you need to buy a Hurst shifter, give our friendly techs a call at (203) 235-1200 or visit SS396.com