Holley, the massive powerhouse it is, wasn't always that way. Today Holley is an international company that owns around 70 different brands/companies and is publicly traded on the stock market. The history of Holley is like many companies with a gearhead in the garage making a product and getting it going. Holley's history is also like a roller coaster with highs and dips throughout its history. 
How Holley became the household name it is today is by making performance carburetors for OEM applications. The history of Holley starts long before that though, all the way back to the late 1800s. 
Holley was started in 1896 in Bradford, PA. Two teenage brothers, George and Earl Holley built a small, one-cylinder, three-wheeled vehicle that went 30MPH and they called it the "Runabout." When cars started to become more of a thing and more commonplace, the brothers started Holley Motor Company. Under this name, they produced one four-wheeled model in 1902 and called it the Holley Motorette which sold for $550, and around 600 of them were produced. In 1903 they started mass producing carburetors for Henry Ford.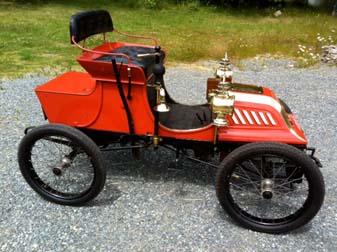 From Wikipedia, we see that "Their first original carburetor, called the iron pot, appeared on the curved-dash Oldsmobile in 1904. In April 1905 Holley Brothers Company was established with an address at 661-75 Beaubien St., Detroit, Michigan. The brothers then concentrated on the manufacturing of carburetors and ignition systems. As a result of the Motorette Henry Ford commissioned the brothers to produce a carburetor for his Model T. The carburetor they built for Ford was an immediate success and the brothers founded Holley Carburetor Co., which became one of Ford's biggest suppliers."
For the next 25 years or so they had lots of success. George Holley had toured Germany to study different manufacturing methods in 1913. At this time more than half of all American automobiles had Holley carburetors. Later on, Holley was able to refine the method of casting molds, which allowed the mold to be used a lot longer than traditional methods.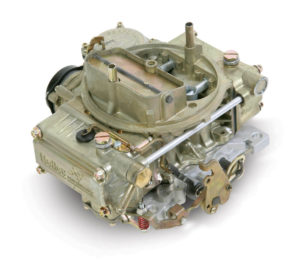 By 1952, Holley manufacturing moved out of Detroit and headed south to their present location, Bowling Green, KY. That year they introduced the Visi-flo carburetor, which had a glass bowl to visually see the flow of gas, sediment, float level, and any flooding. 
In 1968 Holley was sold to Colt Industries. There were roughly 3,000 employees at the time with four different facilities in three states. Holley reported they had a turnover of $40 million in 1967 alone. During this sale, the entire Holley company had been primarily owned by the Holley family. 
Not only was Holley the main performance carburetor OEM during this time period, but they were also the dominant choice in racing. They powered all the winning NHRA Pro Stock racers and all NASCAR Cup Series teams. 
By the late 1980s, Holley started to dip its toe into the fuel-injection market to convert carbureted engines to fuel injection. In the early 1990's Holley continued new product introductions with the HP Pro Series race-ready carburetors. During this time Holley also introduced SysteMAX® engine kits that included matched cylinder heads, intakes, and cams. The Dominator also evolved in the 1990s into the HP Dominator; huge billet electric fuel pumps were introduced, and retrofit EFI kits evolved into digital Pro-Jection 4D and 4Di.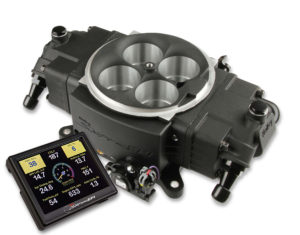 To this day, Holley still mass produces performance carburetors for endless applications. However, they have also pivoted themselves as a leader in fuel injection with a massive product offering of fuel injection products. They are already looking into the future with electric vehicles by acquiring brands that can manufacture products for electric vehicles. They have also started to host EV Fest as well. 
In 1968, Colt Industries Inc. acquired Holley from the Holley family.
In 1998, Coltec Industries sold Holley Performance to a management-led team backed by Kohlberg & Co., L.L.C.
As of February 12, 2008, Holley filed for bankruptcy. The 2008 bankruptcy led Holley to transfer its equity to holders of $95 million in second-lien debt. In 2009 Holley closed a plant in Tijuana, Mexico, that made Hooker Headers and transferred the work to Aberdeen, Mississippi. As of September 28, 2009, Holley filed for bankruptcy Chapter 11 protection.
Effective June 22, 2010, Holley emerged from bankruptcy protection.
In 2012, the private equity firm Monomoy Capital Partners acquired Holley Performance Products.
In 2013, Monomoy Capital Partners sold Holley to Lincolnshire Equity Fund IV, L.P.
In 2015, Holley acquired the MSD Group which includes MSD Performance, Mr. Gasket, Accel, Superchips, Edge, Racepak, Mallory, Hays, QuickTime, and Lakewood.
In 2018, Lincolnshire Equity IV, L.P. sold Holley to Sentinel Capital Partners who merged the company with its Driven Performance Brands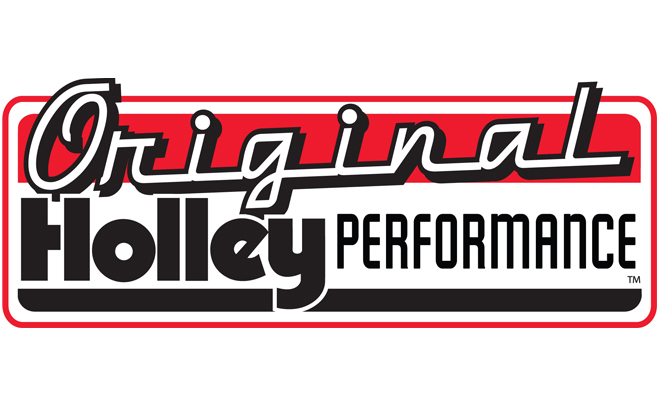 We have a full line of Holley products available on our site. If you can't find what you're looking for, give our friendly techs a call at (203) 235-1200