The history of the Powerglide transmission is long and colorful.
These transmissions are still a great option for a lot of restorations and are still extremely popular in drag racing applications. They are lightweight, compact, and parts are widely available. However, the Powerglide didn't start out as the transmission we know today. Did you know that they were originally cast iron and air-cooled? Also, the original Powerglide still required you to shift! Read on for more.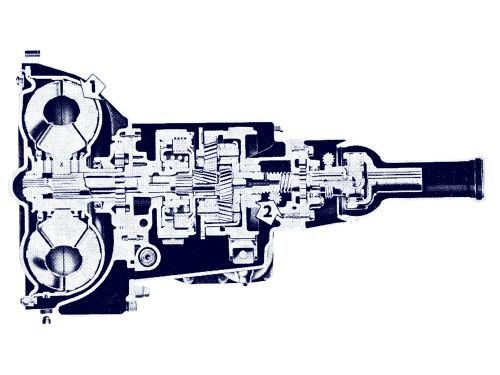 Originally General Motors put the two-speed Powerglide into mainly Chevrolet vehicles but some did end up in Oldsmobile and Pontiac's. GM Holden, the Australian subsidiary, also used the Powerglide transmission. The Powerglide was used as a standard transmission for lower-end cars from 1950 all the way through 1973. General Motors produced more than 17 million Powerglide's during its production run. 
Before the Powerglide was widely used, every GM car was a stick shift. To have the ability to drive without using a clutch was a huge innovation and one that most people wanted. 
1950's Powerglides - The Early Years
While not the first automaker to offer an automatic transmission, GM was the first to make it affordable. The Powerglide was the first widely affordable automatic transmission, but it wasn't the best. Early versions of the Powerglide required drivers to still shift one time. The cars were sluggish off the line and since they didn't shift automatically into high gear, drivers left them in 1st gear too long. This caused the early Powerglides to fail. However since people loved the idea of driving without using a clutch, the Powerglide took off in popularity. By 1955 more than half the Chevy's rolling off the assembly line had a Powerglide transmission.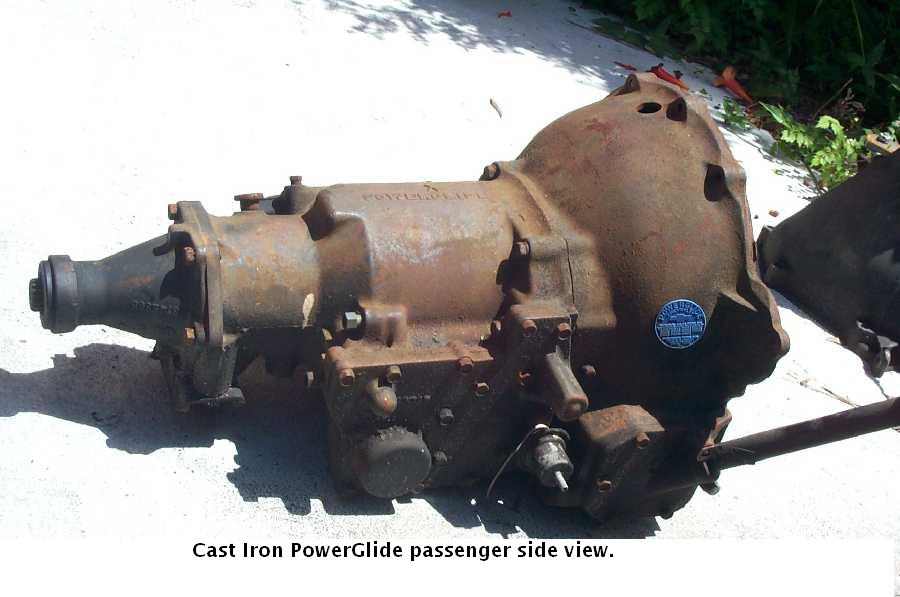 From 1950 to 1961 the Powerglide Transmission featured a cast-iron case and no oil pan. That means they were air-cooled and have Powerglide stamped into the passenger side of the case. As you can see above these were much bigger and bulkier than the typical Powerglide that comes to mind. 
Starting in 1962 all the way through 1973 the cases were all aluminum and weighed 100 pounds less than their predecessors and matched perfectly with the V8 engines. These newer Powerglides had a 14 bolt oil pan and a two-speed automatic shifter that shifted the gears automatically. These Powerglides also found homes in Pontiac Lemans and Tempest models and even Corvairs. These were the standard automatic transmission in Chevrolet until 1973 when the TH350 Three-Speed replaced it.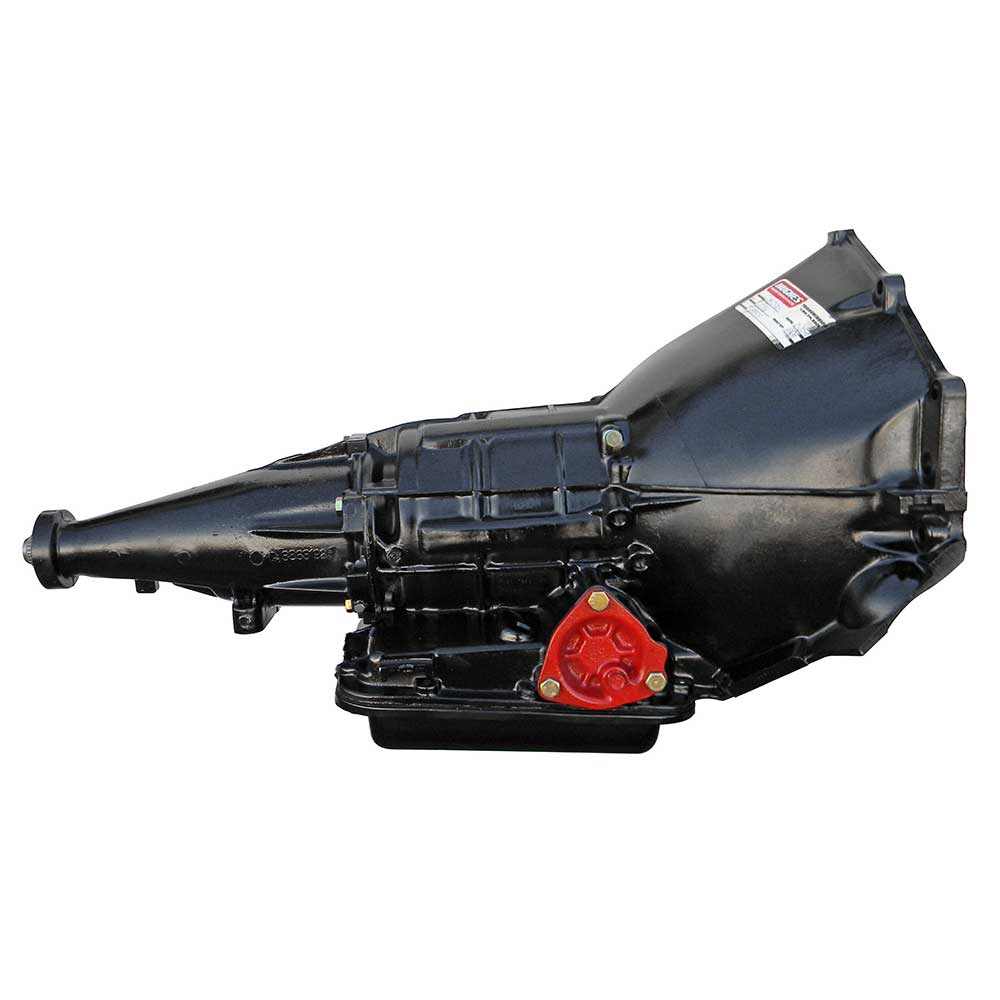 1963- 1972 full-size cars equipped with a six-cylinder engine came with a Powerglide. 
1964-1972 Chevelle and Malibu
1967-1972 Camaros
1962-1973 Nova
1962-1967 Corvette
1970-1972 Monte Carlo
1971-1973 Vega
1964-1971 Full-Size Trucks and Vans
Gear Ratios of Powerglides
Powerglides that were equipped behind a six-cylinder engine had a first gear ratio of 1.82 to 1 and a second direct gear of 1:1. The reverse was 1.82:1. For those Powerglides behind a V8 engine, the first gear was a 1.76 to 1 ratio and the same 1:1 second gear. Reverse matched first with a 1.76 to 1 ratio. 
Physically the case measured 16.3125 inches in length, but the overall length including the shaft was 27.5625 inches long. Powerglides are the same 27-spline output shaft as the TH350, Turbo 375, 200-4R, 700-R4, and the Muncie M21 transmission. 
If you're still running a Powerglide there is lots of support for them. As we mentioned earlier they are widely used in drag racing applications because they are lightweight and they don't need the extra gears to go a quarter of a mile. In fact you can buy Powerglides completely brand new made from purely aftermarket parts. But there is still plenty that can be had using an original case. 
If you have any other questions about your Powerglide or need parts, hop on our site or give our friendly techs a call at (203) 235-1200