Ground Up's Barn Find 1970 Chevelle 454 LS6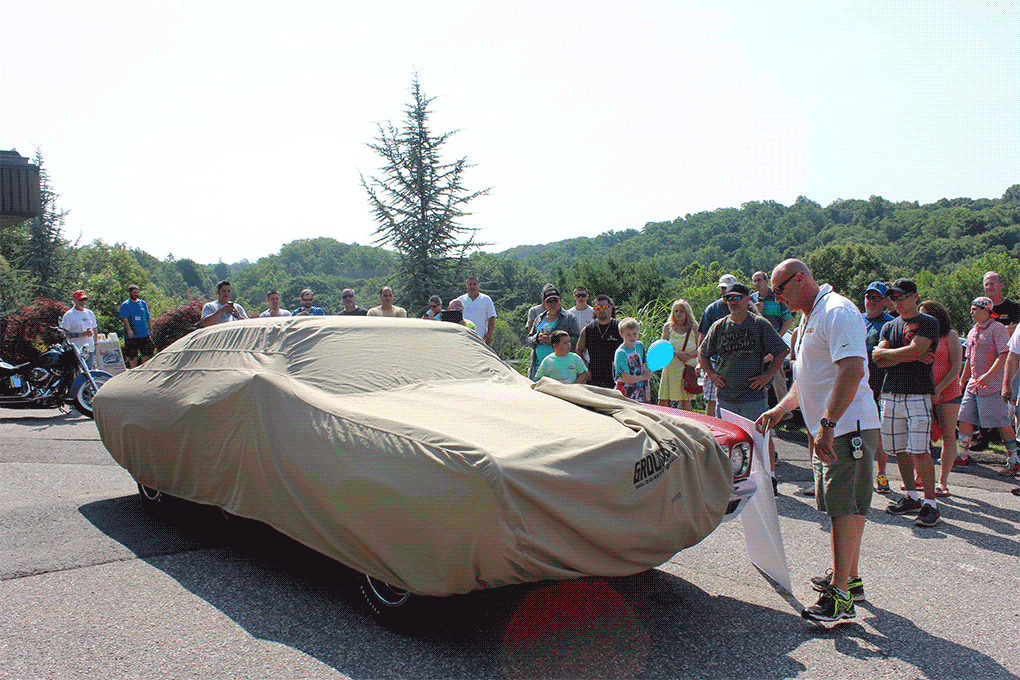 Ground Up's Barn Find 1970 Chevelle 454 LS6 – fully restored from the Ground Up in 2015
When Ground Up received a call from one of the shops we do business with about a 1970 Chevelle SS that's been in a garage since the late 1970s, we had to check it out. So without any delay at all Nick from Unique Performance was on site to look at what this garage-kept car had to offer. A quick look at the car unveiled that the Chevelle was a 1970 SS 454 and that was enough evidence we needed to seal the deal on this classic. The car was quickly transported, unloaded, and put up onto a lift at Unique Performance where this classic car went from a well-kept garage find to a barn find car collectors dream of.
Upon first inspection, the Chevelle overall had a rough body with a tired yet original Cranberry Red paint, and some scattered body rust in the fenders, rear wheelhouses, and the lower quarters, but the Chevelle had solid floors, trunk, and frame. The Chevelle also had some cutouts in the rear wheelhouse indicating wider tires or drag slicks were on this once pristine car. Upon further inspection and removal of the rear seat exposed the "Holy Grail" in car restoration, a fully intact factory build sheet. A quick scan of this document revealed the information that made this purchase the find of a lifetime. For starters, the build sheet informed us that this car was, in fact, one of the rare LS6 V8 454-450 SS Chevelles to come off the production line. The build sheet also revealed M22, G80, G8W, and ZL2, which meant that this car had the optional HD four-speed transmission, Posi-traction rear end, a 4:10 ratio axle, and the optional cowl induction hood. Once we found out this information we had to dig deeper to find out more about this car, and we sure did find some interesting things. For starters, the car was originally delivered to a dealership on Long Island, NY Major Chevrolet Long Island City NY ( for those of you who know about Motion, Nickey, and Dana) this dealership was also a Hot-Bed for the NYC racers and motorheads of the day.
Upon further research on the title of the car exposed just one name making this car a true one-owner original car! Well, there it is for those of you out there (myself included) who can't believe these cars are still around and still in the shape that we found this rare classic.
Along with these LS6 "must haves" this car also featured a few unique options:
A51 Strato Bucket Seats
CD2 Washer Jar Low Level
C24 Hidden Wiper System
D55 Console
T60 HD Side Terminal Battery
UF1 Mirror Map Light
UM1 AM Radio with 8-TRACK
U2 Aux Lighting Package
U35 Dash Clock
UU Rear Defroster
Check out the latest pictures and restoration of our 1970 Chevelle below