Ground Up's 9th Annual Vendor Expo & Open House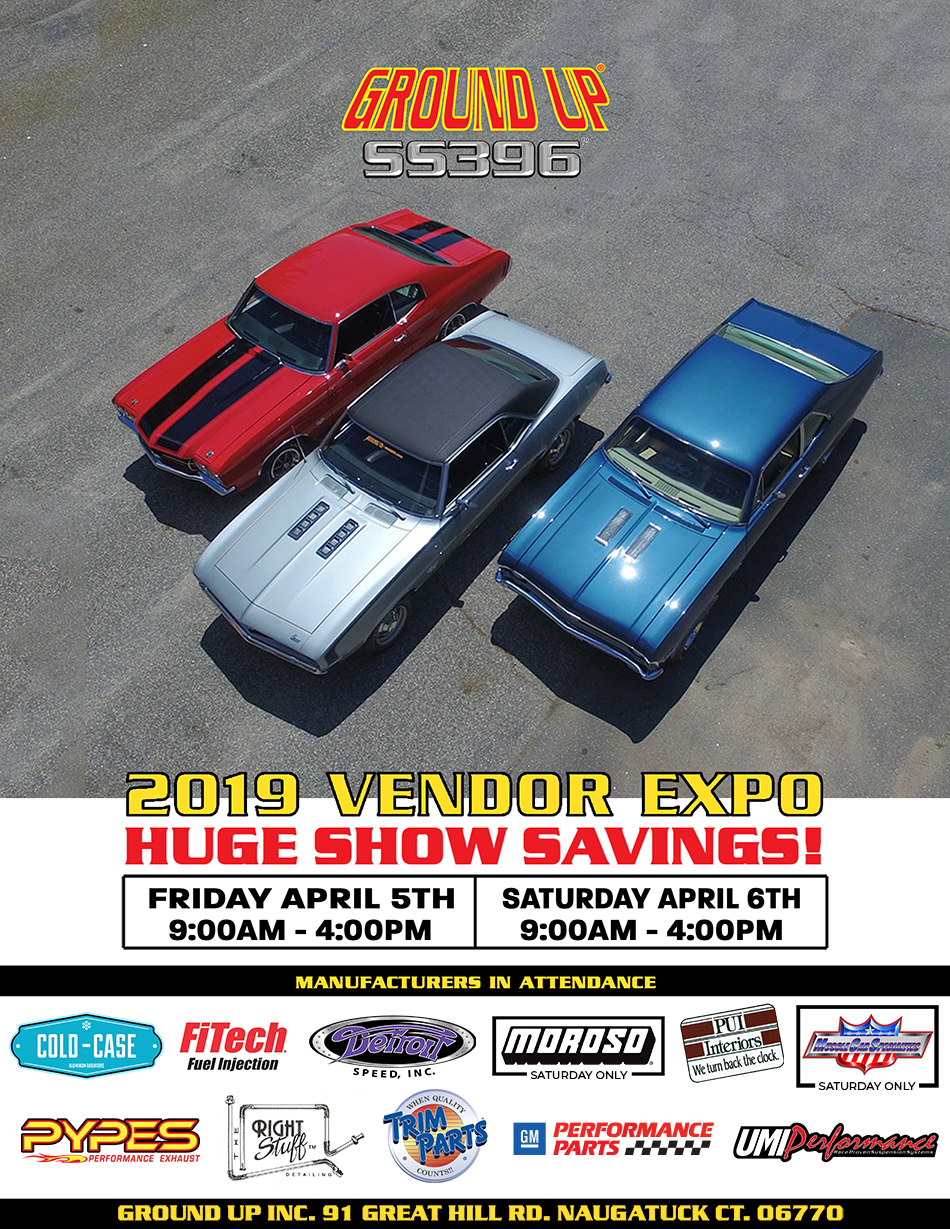 The Ground Up Vendor Expo & Open House brings the best of the muscle car industry to Connecticut!
If you just can't wait for summer, head to Naugatuck, CT for the 2019 Ground Up Open House & Vendor Expo happening on April 5th and 6th. Representatives from leading manufacturers such as Cold Case Radiators, Detroit Speed, GM Performance Parts, MOROSO, PUI Interiors, PYPES Exhaust, The Right Stuff, Trim Parts, UMI Performance and others will be on hand to show off the hottest new products and trends in classic restoration and performance products as well as answer any questions you might have. Ground Up's Collection of restored show vehicles will be on display inside our open warehouse giving you a chance to get up close and check out these awesome muscle machines in person. In addition to the vendors attending, Ground Up will be offering special show only deals on parts and giveaways during the days of the show!
---
Check out some of the picture's from last year's vendor expo!
---
Be sure to head over to our Facebook Event Page and let us know you're coming!