Ground Up's 1971 Camaro SS/RS 396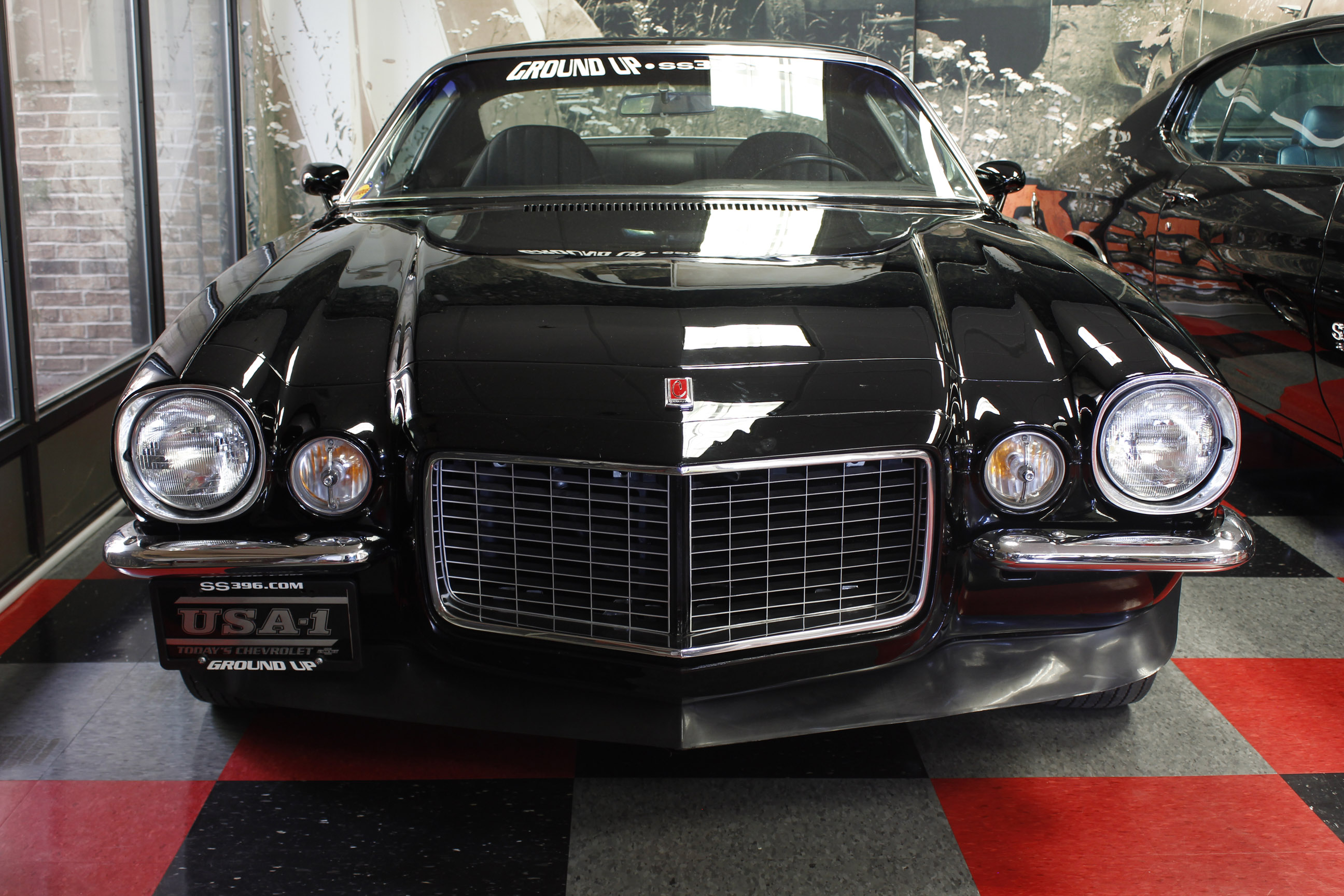 Ground Up's 1971 Camaro SS/RS 369 – Our next car to under-go Restoration
Ground Up's 1971 Camaro SS/RS 396 is a car that you'll have to read about to believe it's true. This 100% original numbers matching car is only one of 1,533 cars to be produced and has only 77,242 original miles. The car was bought new from "Hal Watkins Chevrolet" in Oxnard, California in the original tuxedo black paint. Along with finding this pristine Camaro we were also able to find it with most of its original documentation including the original build sheet, original sales agreement, original finance contract, original stock certificate, original owners manual and packet, and past registrations back to 1977.
This Camaro features its original 396-300hp numbers matching engine, original T-400 automatic transmission, and its original 3.42 ratio Posi-Traction rear-end. It also features some rare and highly desired options from the factory, such as front and rear spoilers, a rally sport package, rally wheels with Firestone Wide-Ovals, power steering and disc brakes, F41 performance suspension, and factory air conditioning. But what really makes this car special and stand out among the other Camaro's from this time period is what shows on the build sheet, an option known as AN6.
For those of you who are unfamiliar with this rare option, it is a rare adjustable seat back that was first introduced in 1971 making this Camaro a "prototype' and the first car to ever have this option. In fact, this car has "first 'AN6' option" handwritten on the build sheet from one of the factory workers at Chevrolet, leading us to believe that this Camaro was the first car off the production line with the rare adjustable seat option.
Very few of these cars still exist, let alone have such detailed documentation on the car's past. This 1971 Camaro SS/RS is a true number matching, factory black car that is highly detailed and immaculate throughout. Currently, this 1971 Camaro SS/RS is slated next for a full Ground Up Restoration.
Check out the latest pictures and restoration of our 1971 Camaro SS/RS 396 below