The beginning of the end of the Muscle cars, the Evaporative Emissions Control (EEC) Systems started in 1970. EEC regulations started in California in 1970. In 1971 EEC systems were required and installed on all cars across the United States.  
In 1970, these systems were fairly basic. What they did was collect the fuel vapors from the fuel tank and carburetor bowl vents, which then redirected them into a charcoal canister. This charcoal canister was then routed to the intake to allow the fumes to be burnt in the engine when running. 
Prior to EEC systems, certain cars received air pumps. These are completely different than an EEC system and what they did was inject air into the exhaust. Essentially they "cleaned up" the exhaust my diluting burnt fumes with fresh air. 
Do I need an EEC on my Classic?
In short, no you don't need it from a function standpoint. If your state or country requires these SMOG regulations then yes, but many states have exemptions at this point on older classic cars.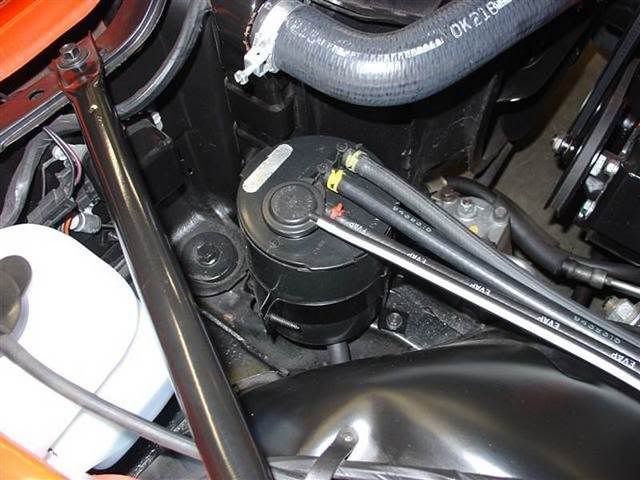 If you're going for that 1,000-point restoration then you'll want to make sure to have the full EEC installed. However, most people remove the entire EEC system to clean up the engine compartment and have fewer chances of vacuum leaks. 
Typically when we are talking about EEC in a classic Chevelle, Nova, or Camaro, it comes down to the fuel tank. An EEC and Non-EEC fuel tank are the same size dimensions, but the EEC version will have extra ports on it to attach the EEC tubing and equipment. You can easily run an EEC tank without the EEC equipment by blocking off these ports.