In December 1966, the Chevrolet Camaro and Z/28 were unveiled. Vince Piggins was the man responsible and forever changed the history of the automotive landscape. He's the one who came up with the famous Z/28 that we know today.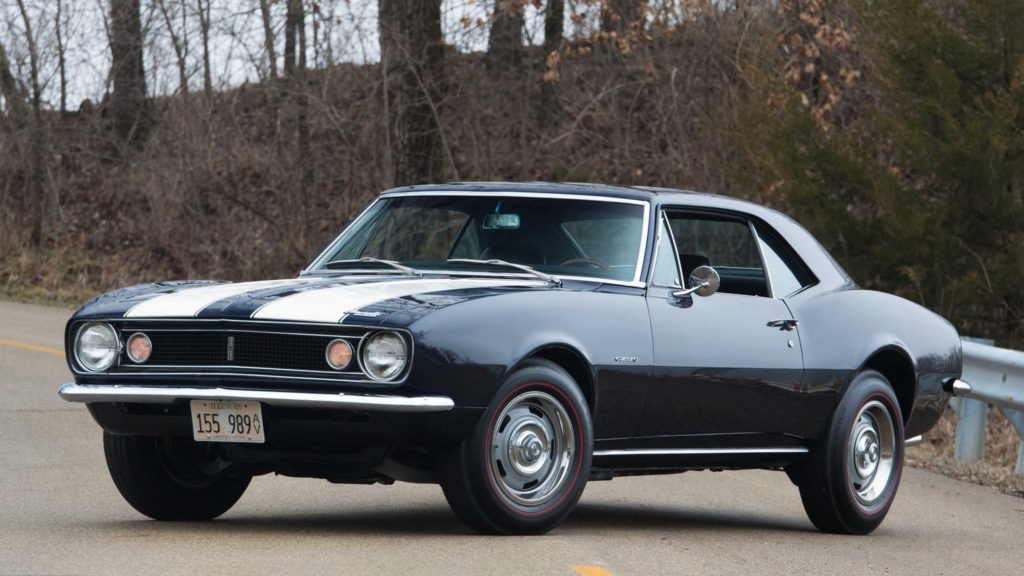 The first Z/28 was a purpose built package. Piggins wanted a Camaro that was ready for racing and could beat the Mustang in the SCCA Trans Am racing series. He did that by taking a 327 cubic-inch SBC, fitting it with a 283 cubic-inch crank. That resulted in a 4-inch bore with a 3-inch stroke with the result being 302 cubic inches, just under the 305 cubic-inch maximum limit. 
The RPO28 was the Special Performance Package and wasn't even advertised in any literature. Only 602 were made in that first year – but the ball was set in motion for years to come. 
That original 302 engine in the Z/28 was underrated at 290HP but in reality, it made closer to 360HP with a single four-barrel carb. The dual four-barrel carb versions in the Z/28 topped out at 400HP. In addition to the more powerful engine, these cars had disc brakes, heavy-duty front springs, larger 15″ wheels, 11-inch clutch, multi-leaf rear suspension, faster 24:1 steering gear ratio, close-ratio four-speed transmission, and a hood with a functional air intake.
The Second Generation Z28
With the arrival of the Second-Generation Camaro's in 1970, the Z/28 package was revised as well. A larger 350 cubic-inch engine was installed that had 360HP and 380 lb.-ft. of torque. A Turbo-400 transmission was also offered, but in 1971 the compression ratio was lowered, which lowered the HP as a result. Fun fact, the "/" or slash between the Z and 28 was dropped off in 1972, from that point forward just being Z28 until later generations. Even though Chevrolet sold over 13,000 Z28's in 1974, the Z28 was discontinued due to strict emission regulations that crippled muscle cars. 
After seeing how many Trans Ams that Pontiac was selling, Chevrolet re-introduced the Z28 in 1977. By this point the choked up 350 under the hood only made 185HP. However, people wanted them with air-conditioning and automatic transmissions so it was more of an appearance package that only upset hardcore enthusiasts. The trick worked and for the first time, ever Camaro outsold the Mustang. 
Skipping forward to 1982, the Third-Gen Camaro Z28's arrived for sale. Instantly the car was chosen for Motor Trend's Car of the Year. However, the engine under the hood wasn't setting any records. The 5.0L with a 4-barrel carb only pumped out 145HP while the Cross Fire Injection model bumped up to 165HP. Cosmetically the Z28 had a three-piece rear spoiler, a different nose, along with lower body valances. In 1983 an L69 V8 engine was installed that bumped the power up to a measly 190HP. 
The Fourth Generation Z28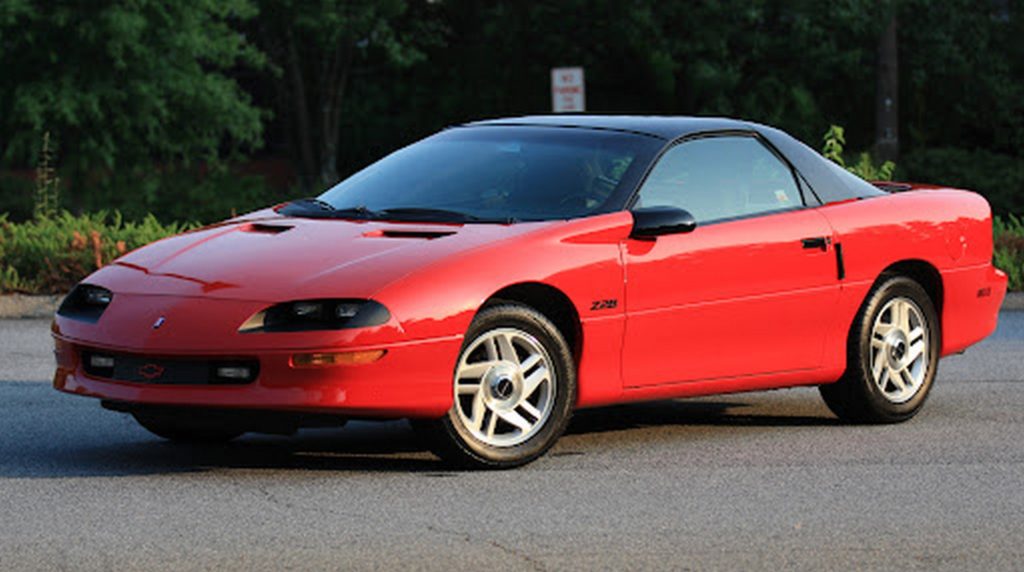 When the Fourth-Gen Z28 Camaros came out in 1993, it was selected as the official pace car for the Indy 500. For an extra $995 you could get the Indy package which 633 lucky people bought. These LT1 Camaros were much faster than their predecessors, reaching 60 MPH in 5.7 seconds with a 14-second quarter mile.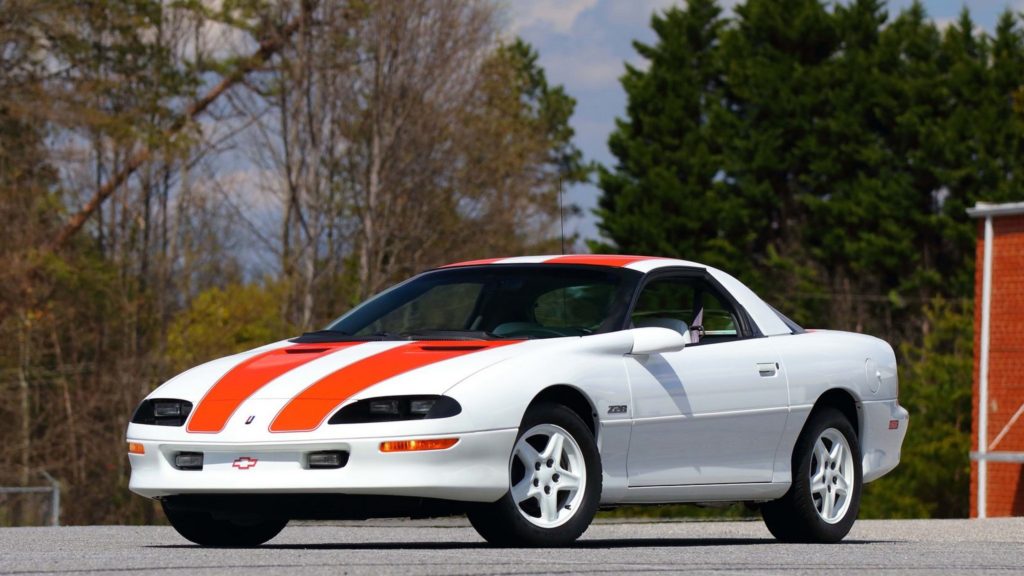 A new interior and a tri-colored rear lamp came around in 1997 along with a 30 Year Anniversary edition that had white paint with orange stripes. In 1999 a Torsen differential was added. The later Z28's finally saw some power comparable to the early '67 Camaros at 310HP. However, the Camaro ended in 2003 and wouldn't come back for a few years.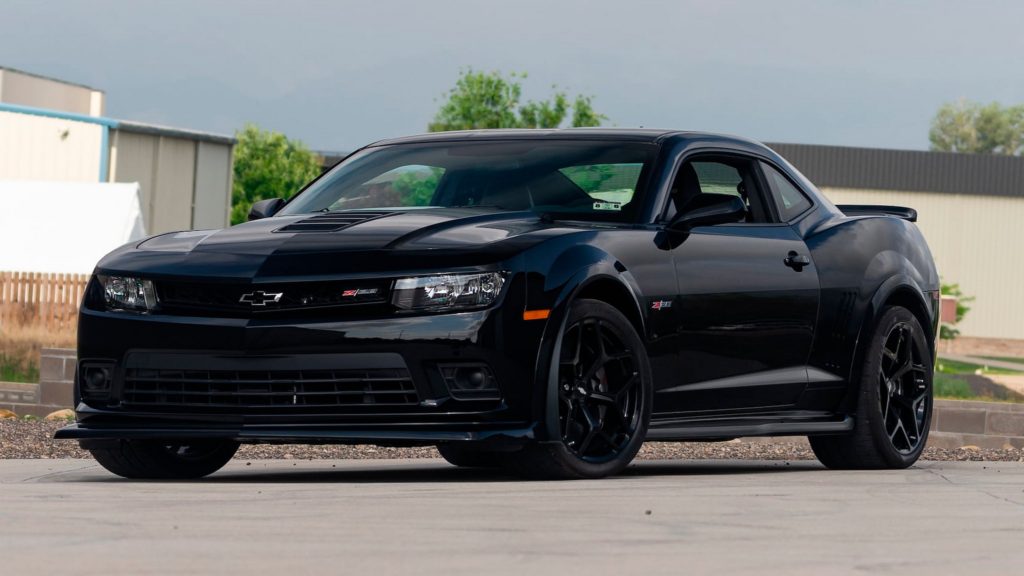 The Fifth Generation Z28's were some of the most badass Camaros ever made. This was an absolute street-legal track car. Under the hood was a 505HP 7-liter naturally aspirated LS7 engine. 305 Series tires at all four corners provided tons of grip. Dynamic spool-valve dampers along with ceramic-carbon brakes ensured this Z28 could handle. They were only available with a manual six-speed and air conditioning wasn't standard. 
The hefty $75,000 hurt sales and Chevrolet discontinued the Z28. Will there be a sixth-gen Z28? From what we can tell that's a hard no. But we can always wish as the Z28 is truly an iconic piece of not only Chevrolet but American history! 
If you're working on a Z28 Camaro and need some help, hop on over for a full lineup of Z/28 parts and as always, our friendly techs are here to help at (866) 358-2277!