---
There's nothing quite like the moment when your project rolls out of the paint booth wearing its glossy new vibe for the first time.
It's a major turning point during a build that generates excitement on all levels since you can almost smell the high-octane fuel and burnt rubber. Shop owner Peter Newell and his team at Competition Specialties in Walpole, Massachusetts, moved forward with the reassembly of Project Orange Krate, our '71 project Camaro.
Technology has come a long way since our 70's-era muscle car was originally built, and cutting-edge performance has been infused throughout every facet of its resurrection. While it's great to hit the dragstrip, and carve through the autocross, we felt it was important to work in a number of features to make the time spent in the cabin as comfortable as possible, especially when just going out for a cruise.
Read more: https://www.superchevy.com/how-to/1402-project-orange-krate-cab-insulaton-wiring-and-dash-install/
---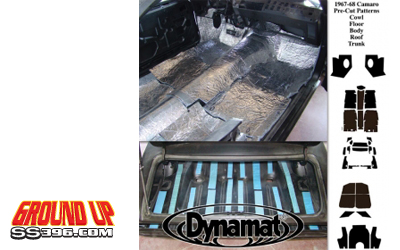 1970-1974 Camaro Coupe Quietride AcoustiShield Complete Kit
Ground Up Part #: GMF-7074-CAK
Manufacturer Part #: GMF 7074-CAK
Brand: QUIETRIDE SOLUTIONS
---

1970-1973 Camaro American Autowire Classic Update Series Kit
Ground Up Part #: 510034
Manufacturer Part #: 510034
Brand: AMERICAN AUTO WIRE
---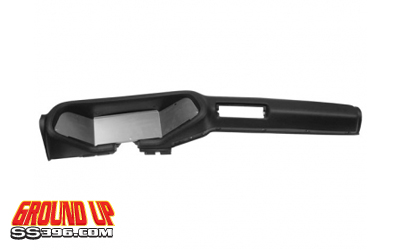 1970-1978 Camaro Dash Pad with Air Conditioning Black
Ground Up Part #: ICI-901
Manufacturer Part #: 3972032
Brand: OER
---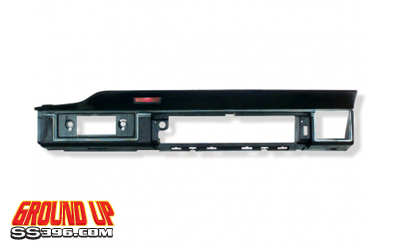 1970-1981 Camaro Lower Dash Instrument Panel
Ground Up Part #: ILD-718
Manufacturer Part #: 378718
Brand: OER
---