Cold Case Radiators is a division of Max Performance Inc, a leading supplier of auto restoration parts and accessories.
Cold Case Radiators was founded in 2014 when a need for high-quality aluminum radiators at a fair price surfaced. We're not new to the automotive business though. Max Performance Inc has been supplying the classic car market for over 30 years
Our goal is simple. We want to make aluminum performance radiators and accessories available and affordable to everyone. Even with our reduced prices, we do not sacrifice quality. All of our radiators are 100% tig welded aluminum. There are no cutting corners here.
Cold Case specializes in the Muscle Car market. From the 1950s all the way to the present day, you will find their radiators on American built muscle. The next time you want to upgrade that engine bay, remember the name…Cold Case Radiators.
Ground Up carries the full line of Cold Case Radiator products for Chevrolet models. From automatic to manual, standard to performance, and stock to LS Swap radiators we have what you need.
Best of all, Cold Case Radiators come with a LIFETIME Warranty and 60-day cool guarantee to make sure you don't get heated with your latest purchase! Whatever Radiator you're looking for Ground Up has you covered to update your car's cooling system to the 21st century.
---

Camaro

Chevelle

El Camino

Nova

Malibu

Monte Carlo

Buick

Oldsmobile

Pontiac

---
Why Cold- Case Radiators?
At Cold Case Radiators, their goal is to produce the highest quality aluminum radiator, make every model be a direct fit, look original, all while maintaining a reasonable price point.
Their extensive research and development team ensures that you are getting a drop in the radiator with every purchase. They don't cut corners or cross over year ranges if the dimensions are close. If we list it, it's a direct fit with no modifications to be made.
---
All Cold Case Radiators Feature:
Lifetime Warranty
60 Day Cold Guarantee
Correct OEM Fitment
100% TIG Welded
2 Oversized Cooling Rows
(2x) 1″ to 1 1/4″ Tubes Per Row
OEM Stamped Fully Polished Tanks
---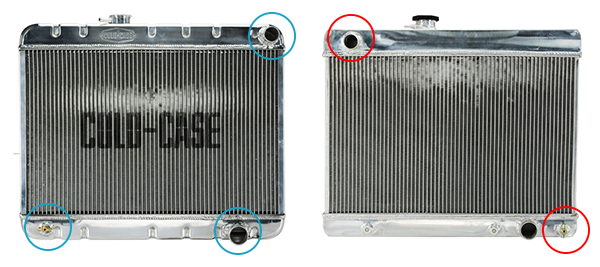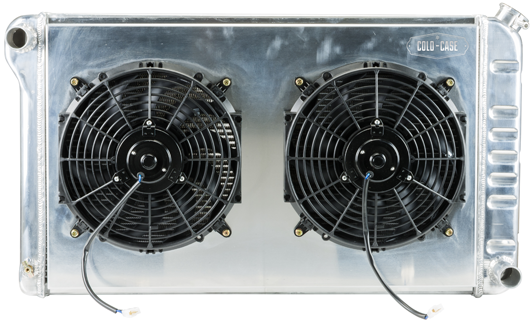 ---