Bob Well's 1970 Chevelle SS 454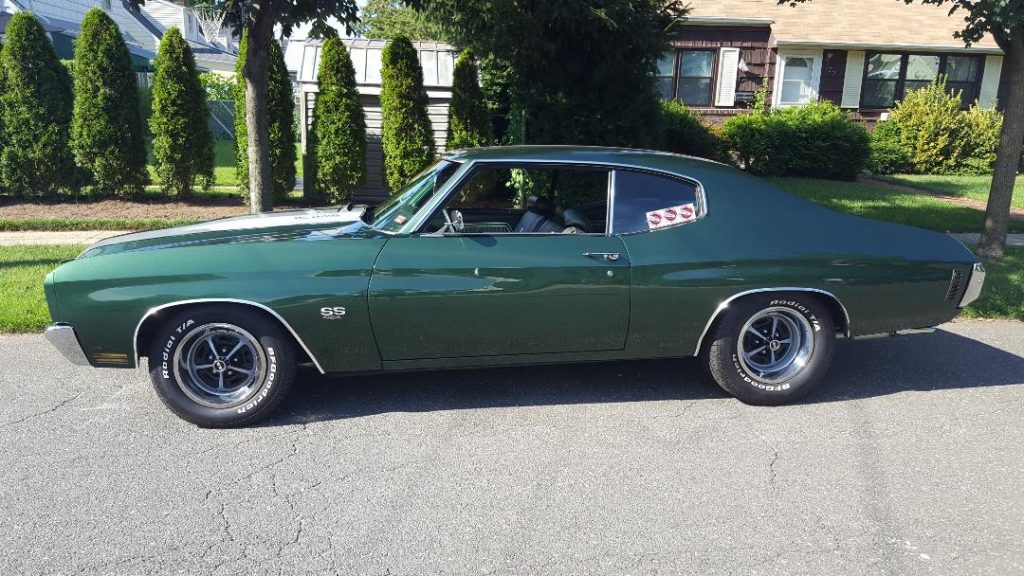 Bob Well's 1970 Chevelle SS 454 – Living Like a Kid Again
Bob Well's owned an almost identical 1970 Chevelle while growing up in 1970. The car featured the same color and same engine, a SuperSport 454/450 horsepower. To say the least this was always seen as the car that got away by Bob.
So, when Bob stumbled across this 1970 Chevelle SuperSport 454 he had to get it! Ground Up has helped put this 1970 Chevelle back to its original look using stock re-production parts. Bob says;
"I feel like I'm living like a kid again."
---
Check out these photos taken by Bob!
---

1969-1972 Chevelle Hurst Installation Kit, Muncie

Ground Up Part #: 3737834

Price: $206.99 (Save 10% buying this kit)
---
1964-1972 Chevelle Complete Bell Housing Kit

Ground Up Part #: FBH-621K

Price: $174.93 (Save 15% buying this kit)
---
1968-1972 Chevelle Big Block OEM Style Exhaust System Kit With Resonators w/ Hangers, Tips, Clamps

Ground Up Part #: XSA-69R-KIT

Price: $546.29 (Save 15% buying this kit)
---

---