Adding A Console To Your Ride
Adding a console to your classic Chevelle, Camaro or Nova is not a hard process with the right pieces and tools. When these cars were new, consoles were an option and many didn't come with them from the factory. Consoles are a desirable option and look great in the car while also adding some functionality. Let's face it too for you Camaro and Nova folk; there's nothing as cool as looking down on the console and seeing gauges read out all the vitals under the hood! There are aftermarket versions as well, but let's take a look at the originals.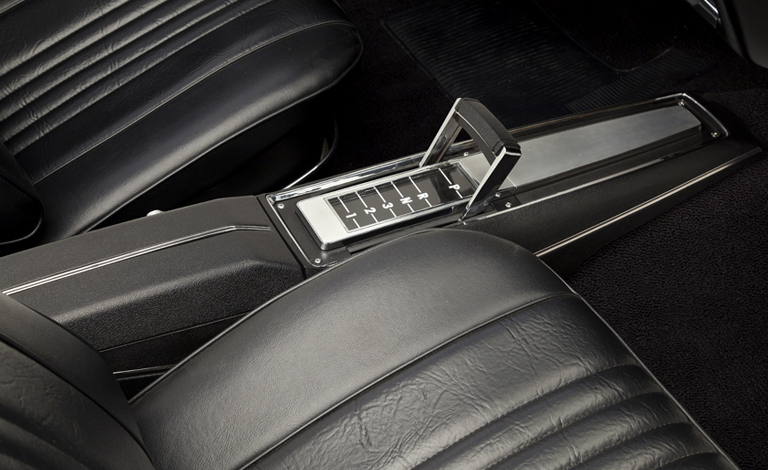 Naturally, if you have an aftermarket shifter the stock console might not work or if your shifter isn't in the factory location. Many aftermarket shifters are still able to work with factory consoles though, you might have to move the console or get a different shifter offset to make it work. For those with aftermarket 5-Speed manuals, many manufacturers make offset shifters to make the shifter come through the factory console hole. 
There's a little bit of work to installing a factory console. Unfortunately, it's not as simple as getting a console and tossing it in. On some of the applications, such as first-gen Camaros, gauges can be added to the console which will mean additional wiring and plumbing to make it all work.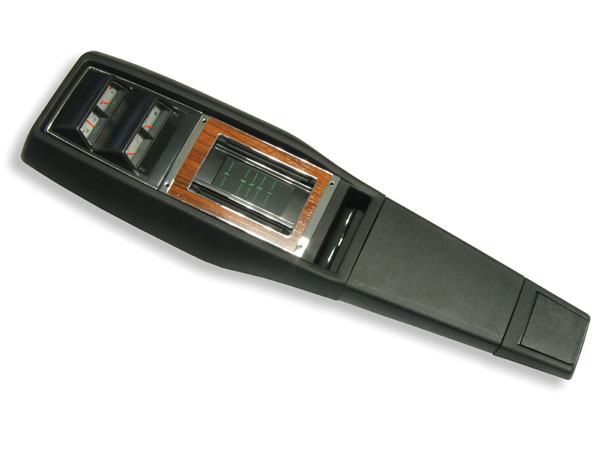 What does it take to bolt in a factory console to your classic? That depends on how original your car is. In some applications, the consoles need metal tabs welded to the floor for them to mount to. Not an impossible task and you could probably even screw these tabs to the floor if you don't have a welder handy. Some applications don't even require these metal tabs; the bolt directly to the factory transmission hump. 
Another major consideration is the shifter humps. In the Chevelles the four-speed cars had a specific hump that goes around the shifter. This is needed for proper fitment of the carpet and console. In fact the shift hump changes between four-speed cars with or without a console. Luckily we have the different humps so if you need a four-speed console hump or need to convert to one, we have you covered.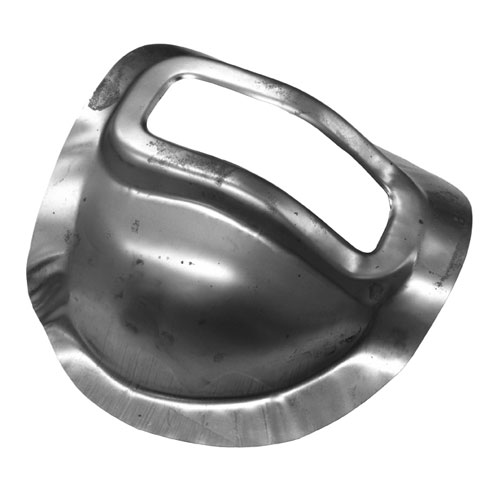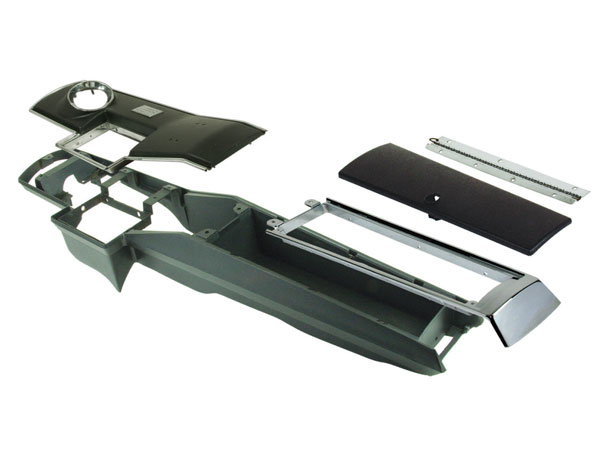 The wiring changes a bit with a console as well. There is a separate sub-harness that plugs into the dash harness that goes and feeds the console. On Chevelle applications, it's pretty basic and only feeds an interior light or maybe powers a clock on the '66/67 Chevelle. The Neutral Safety Switch wiring is built into this as well. However, if you have a Camaro or Nova, the wiring is much more complicated. 
The wiring for the Novas and Camaros is a lot more involved since those consoles have gauges in them. In these applications, the wiring is actually different for the dash wiring and the underhood wiring. Luckily, we carry all the wiring to swap it over if you want to do that. One thing to note is if the car came with a factory tachometer, it might have all the correct wiring except the console harness and extension harness – but not always. 
If you need any parts or even the complete console, head over to SS396.com where we carry everything you need to put a console into your car. We even have shifters available if you need to swap over. If you have any questions or need further guidance, give our friendly techs a call at (203) 235-1200