1992 Camaro Specifications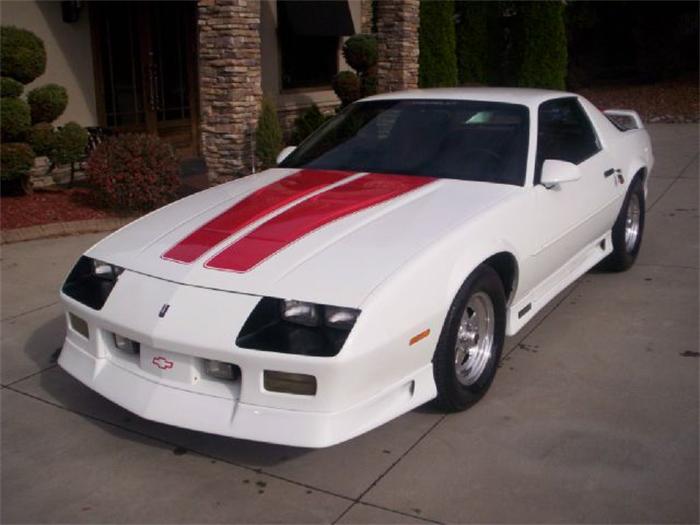 Image: Classic Cars
The 1992 model year was the last year for third-generation Camaros and also marked the 25th anniversary of the model. A special Heritage Package was available to commemorate the anniversary, although it merely consisted of a graphics package (badges and rally stripes). All 1992 Camaros came with a "25th Anniversary" dash badge.
The Camaro B4C option remained, although these cars were upgraded with 1LE option brakes for 1992. Less than 600 examples of the sub-model were produced. These cars are believed to account for the majority of the 705 documented 1LE-optioned cars produced in 1992 because of the factory 1LE-coded brakes that went on them. This means that only about 115 "real" 1LE cars were produced for the 1992 model year.
Some 1992 TPI-equipped Camaros acted as recycle bins for leftover Corvette parts, like the new LT1 engine, although this was not a marketed option for the last third-gens. In 1993, the Camaro transitioned into its fourth generation and the last true generation of F-body models.
---
1992 Chevrolet Camaro Ad
---
1992 Camaro Model Options:
Sub-Models: (all 2-door models, convertibles now available)
Camaro RS
Z28
1LE (not really a sub-model but a car produced based on a specific group of options)
B4C
Engine Options:
191ci  V6
305ci  V8 170hp
305ci  TPI V8 up to 230hp
350ci  L98 TPI V8 245hp
Transmission Options:
Borg-Warner 5-speed manual
TH700-R4 4-speed automatic with overdrive