1991 Camaro Specifications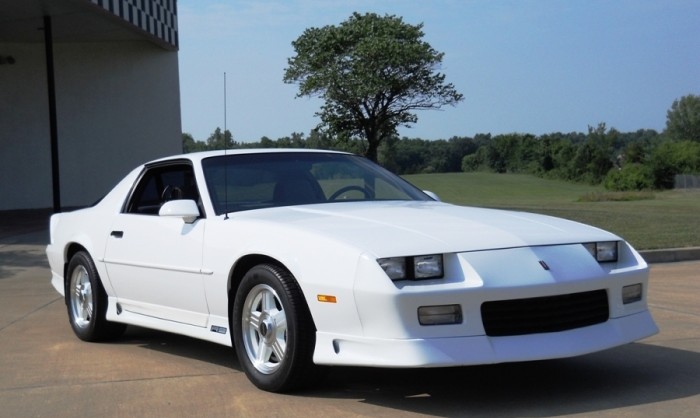 Images: Hemmings
The 1991 model-year Camaros hit the market early in 1990, cutting the previous model year short. But with early arrival came another upgrade to the Camaro lineup in the form of a facelift for the model.
Ground effects were part of facelifts for both RS and Z28 sub-models, while the more performance oriented Z28 also received a high-rise spoiler, hood blisters and new wheels.
In 1991, a new B4C Special Service option debuted, which was basically an RS Camaro with a Z28 drivetrain produced for law enforcement and military agencies. Less than 600 of these cars were produced.
Having gained some notice, the 1LE option combination returned in 1991, this time available only on G92 Performance Axle-equipped Z28 coupes with the C41 base ventilation option, as the IROC-Z was no longer around. Once again, this option combination set the 1LE cars up to be bare-bones track cars. Still, only 478 were produced.
---
1991 Camaro OEM Brochure
---
1991 Camaro Model Options:
Sub-Models: (all 2-door models, convertibles now available)
Camaro RS
Z28
1LE (not really a sub-model but a car produced based on a specific group of options)
B4C
Engine Options:
191ci  V6
305ci  V8 170hp
305ci  TPI V8 up to 230hp
350ci  L98 TPI V8 245hp
Transmission Options:
Borg-Warner 5-speed manual
TH700-R4 4-speed automatic with overdrive