1989 Camaro Specifications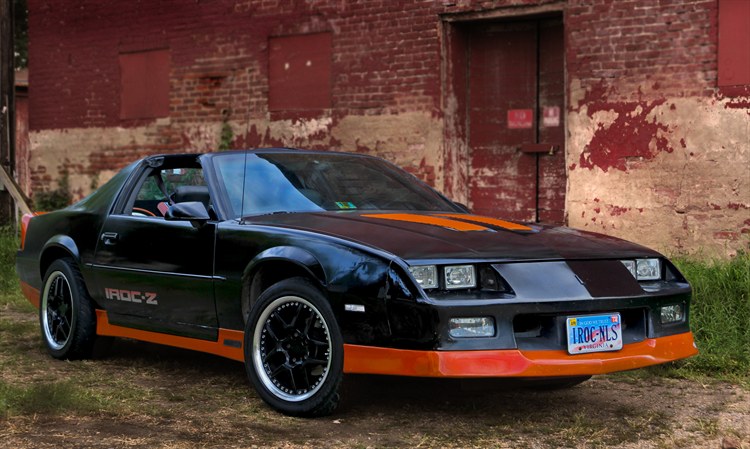 Image: Car Domain
In 1989, Chevrolet brought back the Rally Sport (RS) namesake. The RS replaced the base Camaro in 1989, with ground effects similar to those on the IROC-Z, and was powered by the 173ci V6 in standard form with the 305ci LG4 V8 as an available option.
A new dual exhaust option was added to the IROC-Z coupe's list of goodies (standard with the G92 package) but could only be had with 305/5-speed manual and 350/TH700-R4 combinations.
As in the past, the G92 package was the upgraded suspension/handling package, which included 4-wheel disc brakes, P245/50ZR16 Goodyear Eagle tires, a tachometer, 145mph speedometer, engine oil cooler, and dual exhaust for 1989. It also bumped the standard 2.77:1 rear end gear ratio up to a 3.27:1 for the 350ci TPI V8-equipped IROC-Z models, and 3.45:1 for the 305ci TPI V8-equipped IROC-Zs with manual transmissions. Just over 1,400 IROC-Zs were equipped with the G92 option.
If you wanted even more performance options, you ordered an IROC-Z with the G92 Performance Axle Option but without air conditioning. This created the well-known 1LE cars, which were equipped with upgraded 11.65-inch rotors, 2-piston PBR calipers, an aluminum driveshaft, stiffer suspension bushings, baffled gas tank and upgraded shocks. Only 111 1LE cars were produced in 1989, mainly because it was more of a lucky option combination rather than a promoted upgrade to the IROC-Z.
---
1989 Camaro OEM Brochure
---
1989 Camaro Model Options:
Sub-Models: (all 2-door models, convertibles now available)
Camaro RS
IROC-Z
1LE (not really a sub-model but a car produced based on a specific group of options)
Engine Options:
173ci  V6  135hp
305ci  V8 170hp
305ci  TPI V8– up to 230hp with a manual transmission and dual exhaust
350ci L98 TPI V8 240hp with dual exhaust
Transmission Options:
Borg-Warner 5-speed manual
TH700-R4 4-speed automatic with overdrive