1988 Camaro Specifications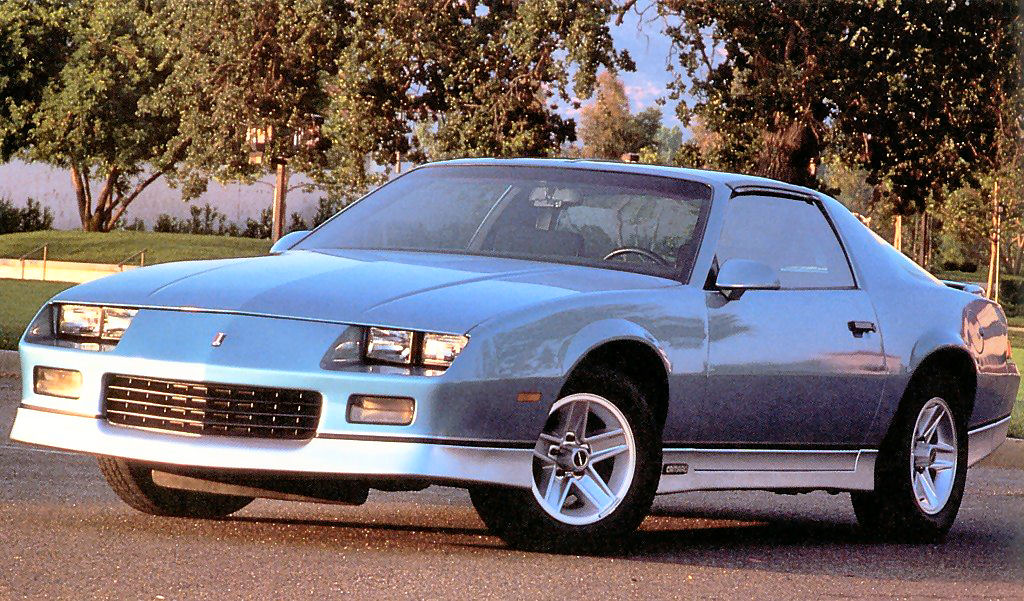 Image: The Old Car Manual Project
The 1988 model year was the year of simplification for the Camaro. The LT, which had replaced the Berlinetta just one year prior, was discontinued for good. So too was the base Z28, with the popular IROC-Z package put on every Z28 that came off the assembly line.
With this came the removal of the Z28 graphics and the addition of IROC-Z graphics below the doors and on the rear bumper. These decals could be foregone all together with an optional DX3 code.
While the 1987 L89-equipped IROC-Z models came standard with 3.27 rearend gears, the RPO G92 code had to be specified to get this option on the 1988 models, otherwise, the IROC-Z came standard with 2.77 rearend gears.
All engines available in 1988 were fuel-injected, with the 173ci V6 being bumped up to 135hp, the 305ci V8 being bumped up to 170hp (with new throttle-body injection), the 305ci TPI V8 being bumped up to 220hp when tied to a manual transmission and 195hp when backed by an automatic, and the 350ci TPI V8 being bumped up to 230hp.
---
1988 Camaro Ad
---
1988 Camaro Model Options:
Sub-Models: (all 2-door models, convertibles now available)
Engine Options:
173ci  V6  135hp
305ci  V8 170hp
305ci  TPI V8 220hp (195hp if backed by an automatic transmission)
350ci L98 TPI V8 230hp
Transmission Options:
Borg-Warner 5-speed manual
TH700-R4 4-speed automatic with overdrive