1987 Camaro Specifications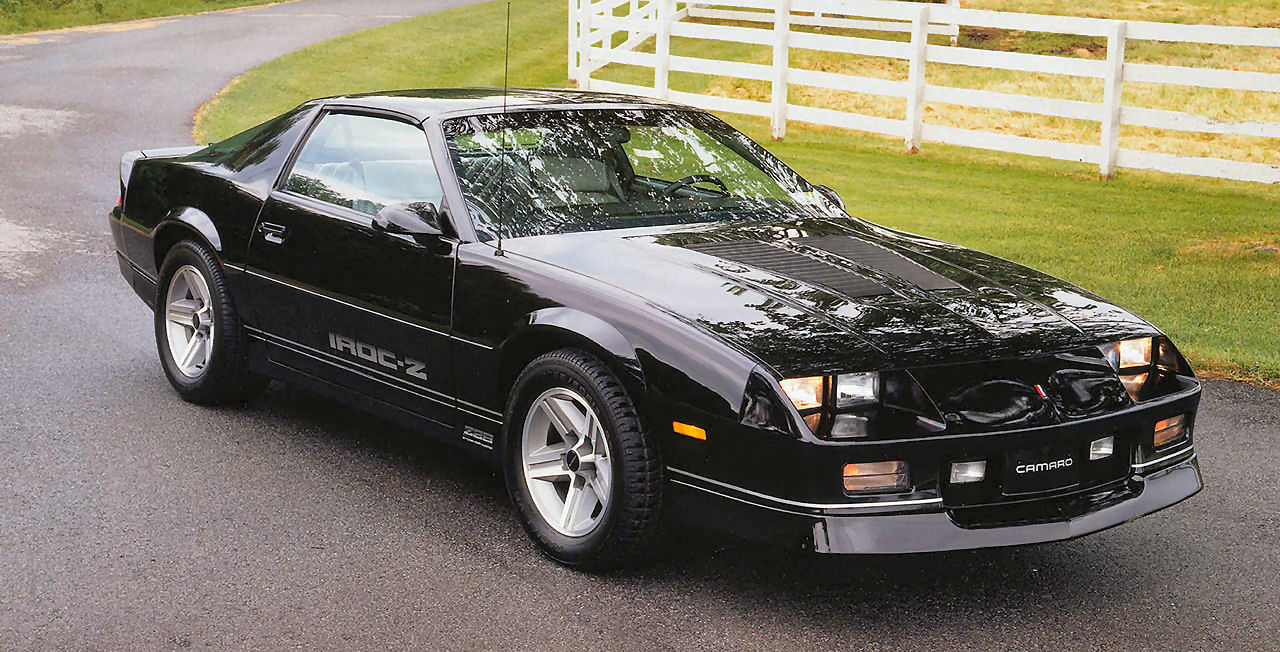 In 1987, Chevrolet offered both the 305ci LG4 and LB9 V8s with 5-speed manual transmissions in the IROC-Z. The new 350ci L98 engine, however, was limited to being backed only by an automatic.
With the LB9 TPI engine, both automatic and manual transmission options were available, however, those engines paired with an automatic transmission came de-tuned with 190hp vs. 215hp backed by a 5-speed manual transmission.
Those IROC-Zs that were equipped with a L98 engine came with a 7.75-inch 4-pinion rear end, 3.27 rear end gears, J65 disc brakes and an option code G80 limited slip differential.
A very rare twin-turbocharged 305ci L98 engine debuted for 1987, although only three cars were ever equipped with the engine. These cars are believed to have produced upwards of 500hp and nearly 600ft-lbs of torque to the flywheel.
Based on IROC-Z models, only the second car was a convertible. All three are held by private collectors, including the first one, which is kept by GM as a historic piece.
All the available V8 engines received hydraulic roller lifters and a new head/valve cover design. This gave the engines a better valve cover seal.
Body wise, not much changed for most models, although the high-mount brake light was moved to the rear spoiler for Z28, IROC-Z and the newly introduced LT (which replaced the Berlinetta) model. On base Camaros, it remained attached to the rear hatch glass because of the base model's lack of a rear spoiler.
The 1987 model year also brought about the first Camaro convertible option since 1969. This option was actually a pre-delivery conversion option done to T-top cars of the Sport Coupe, LT and IROC-Z varieties by the American Sunroof Company. Only about 1,000 convertible conversions were done prior to customer delivery, while an additional few were done post-delivery by the same company.
---
1987 Camaro OEM Brochure
---
1987 Camaro Model Options:
Sub-Models: (all 2-door models, convertibles now available)
Sport Coupe
LT
Z28
IROC-Z
Engine Options:
173ci V6
305ci V8 L03 145hp
305ci TPI V8 215hp (190hp if backed by an automatic transmission)
350ci V8 225hp
350ci Twin-Turbo V8 500+hp (only 3 exist)
Transmission Options:
Borg-Warner 5-speed manual
TH700-R4 4-speed automatic with overdrive