1985 Monte Carlo Specifications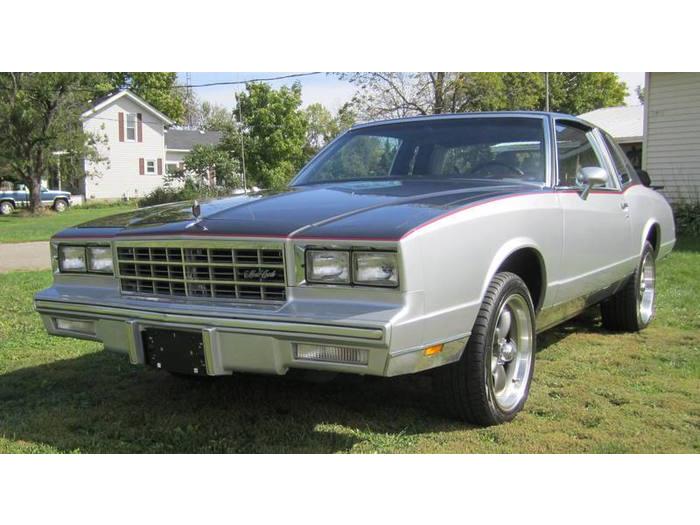 The base model Monte Carlos were virtually unchanged from the previous year but several new paint colors for the SS models (including black, maroon, and silver in addition to white), pin striping, and other options. The metallic blue color offered on previous SS models was dropped. T-tops once again came in as an option midway through the year.
The 229 cubic inch V6 and the 350 cubic inch diesel were also dropped but the new TH200-R4 became the standard transmission on SS models along with a revised sport rear axle with 3:73 gear ratio. A new 262 cubic inch 4.3 liter V6 was introduced and was fuel injected with throttle body fuel injection. All V8s were equipped with computer controlled quadrajet carburetors.
The V6 and V8 models could be optioned with either a three or four speed automatic transmission but the V8 in the SS models only came with the four speed automatic.
---
1985 Monte Carlo OEM Brochure
---
Model Options:
1985 Monte Carlo Information
Body Styles:
2-Door SC Sport Coupe
2-Door SS Super Sport
Engine Options:
4.3L (262 cubic inch) Chevrolet V6 (base)
5.0L (305 cubic inch) Chevrolet V8 (optional)
5.0L (305 cubic inch) Chevrolet V8 (HO for SS)
Transmission Options:
3 speed automatic
4 speed automatic
Special Options:
Total Production: 119,057
SS Production: 35,484