1984 Camaro Specifications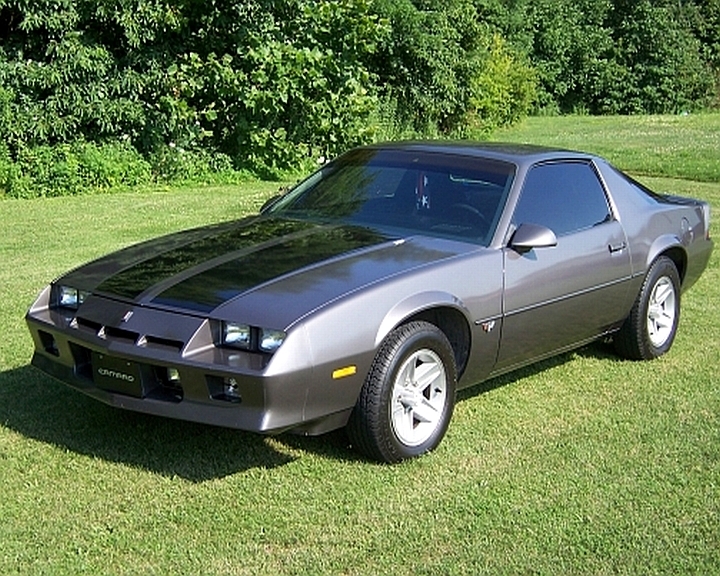 The Camaro saw few changes in 1984 when it came to the body, however, a number of interior changes were made. The dashboard for all Camaros was upgraded and now featured smaller controls for a sleeker look.
There was also a new overhead console and pod-mounted controls for things like cruise control, windshield wipers and headlights. The radio was mounted on a swivel so it could be made to face either the driver or passenger.
In the Berlinetta, electronic gauges replaced the standard instrument cluster.
The Z28 remained virtually unchanged except for the fiberglass hood on the L69-equipped models, which was replaced with a similar steel version.
---
1984 Chevrolet Camaro OEM Brochure
---
1984 Camaro Model Options:
Sub-Models: (all 2-door models)
Sport Coupe
Berlinetta
Z28
Engine Options:
151ci LQ9 4-cylinder (Sport Coupe Base)
173ci LC1 V6 (Berlinetta Base, Sport Coupe Optional)
305ci LG4 V8 145hp (Carbureted; Z28 Base, Sport Coupe and Berlinetta Optional)
305ci L69 V8 190hp (Fuel Injected; Z28 Optional starting in April 1983)
Transmission Options:
Borg-Warner 5-speed manual
TH700-R4 4-speed automatic with overdrive
---
1984 Chevrolet Ads
---