1984 Buick VINS, Production Numbers, Fact and Figures
Trying to decode your 1984 Buick VIN to find out where it was made, or exactly what model it is? Keep reading as we have all the information below to help you out! 
Take a walk down memory lane and check out the full sales brochure for 1984 Buicks!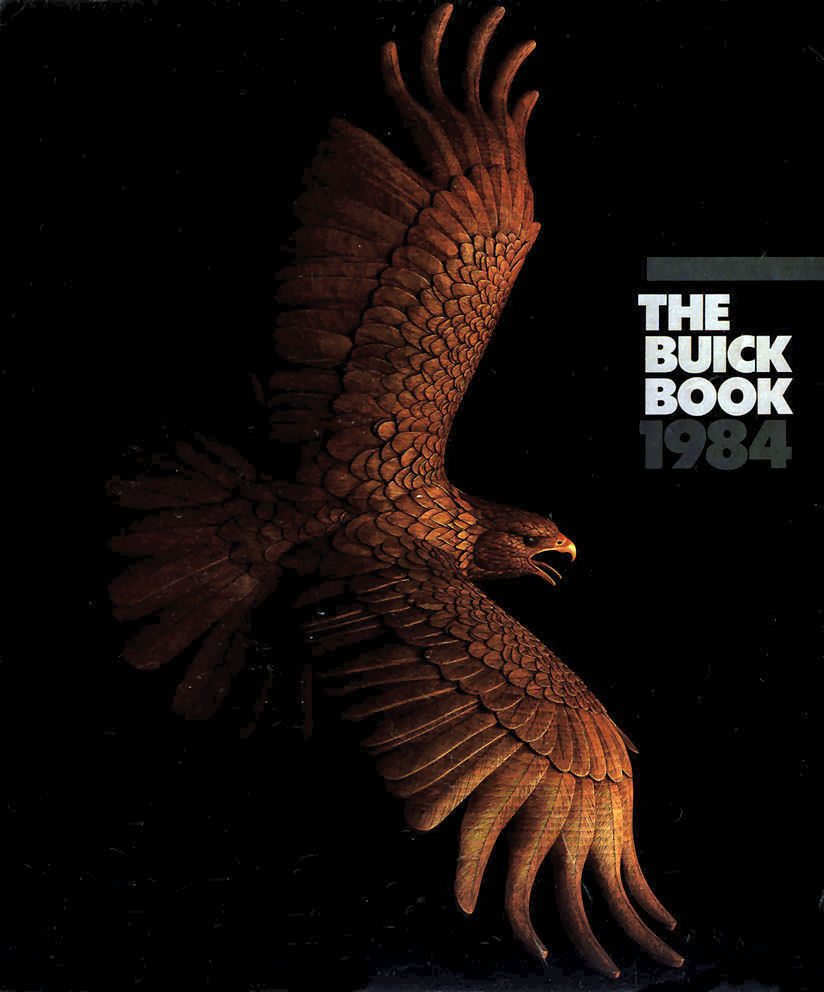 Vehicle Identification Number – VIN
The Buick VIN number for 1984 had 17 Characters.
1st = country code Number "1" is for USA.
2nd = Company code, "G" is for GM
3rd = What division of GM, "4" is for Buick.
4th Restraint system
5th = Tell what TYPE of car it is (Skylark, Century, Riviera, etc..)
C – Skylark Custom
H – Century Custom
J – Regal
K – Regal T-Type
L – Century
G – Century T-Type
M – Regal
P – LeSabre Custom
R – LeSabre
S – Skyhawk
E – Skyhawk T-Type
X – Electra
W – Electra Park Ave
F – Electra T-Type
V – Electra Estate Wagon
Y – Riviera T-Type
Z – Riviera
6th and 7th = Tells Body Style
11 – Electra 2dr sedan
19 – Electra 4dr
27 – 2dr coupe
35 – 4dr wagon
37 – LeSabre 2dr coupe
47 – Regal 2dr
57 – Riviera 2dr coupe
67 – 2dr Convertable
8th = Engine Code
O – 110ci L4 TBI
P – 121ci L4
U – 151ci
R – 151ci
X – 173ci V6 2bl carb
L – 181ci V6
A – 231ci v6 2bl Carb
3 – 231ci V6 2bl carb SFI
B – 231ci v6
7 – 231 ci turbo
T – Diesel 231ci V6
Y – 307ci V8 4bl carb
N – Diesel 350ci V8
9th = check digit
10th = tell what year it is "D" = 1984
11th = What Plant the car was Produced
D – Doraville GA
M – Lansing MI
T – Tarrytown NY
6 – Oklahoma City OK
H – Flint MI
K – Leeds, MO
X – Fairfax, KS
1 – Wentzville MO
2 – Quebec CA.
12th – 17th = Production Sequence numbers
1984 Buick Production Numbers
model year 1984 – Buick all version, total 4-cyl. – 229934 units
model year 1984 – Buick all version, total V-8 – 258422 units
model year 1984 – Buick all version, total with diesel engines – 4428 units
model year 1984 – Buick all version, total with a turbos – 15556 units
calendar year 1984 – Buick all version, total production U.S. – 987833 units
model year 1984 – Buick all version, total sales U.S. – 906626 units
calendar year 1984 – Buick all version, total sales U.S. – 941611 units
model year 1984 – Buick all version, total production U.S. – 987980 units
1984 Buick Riviera
1984 Buick Electra
1984 Buick LeSabre
1984 Buick Regal
1984 Buick Century
1984 Buick Skylark
1984 Buick Skyhawk
1984 Buick Century Wagon
1984 Buick Electra Wagon
1984 Buick Skyhawk Wagon
1984 Buick Grand National Brochure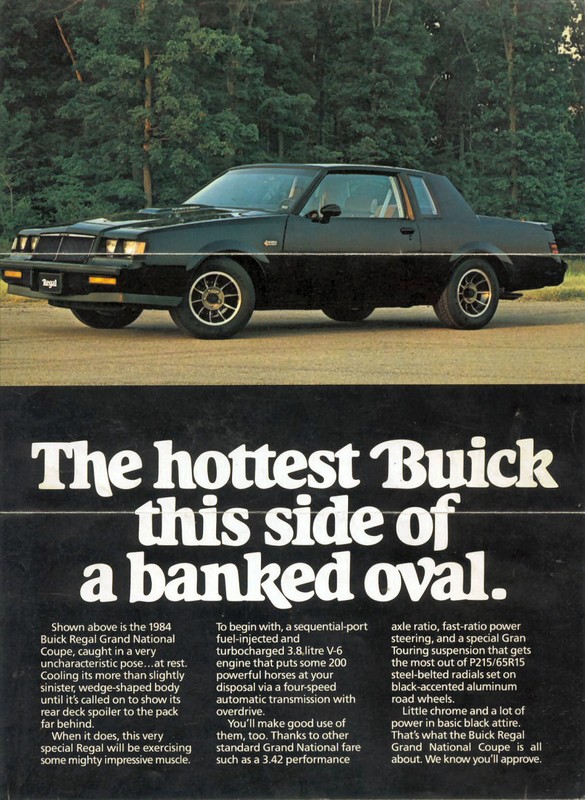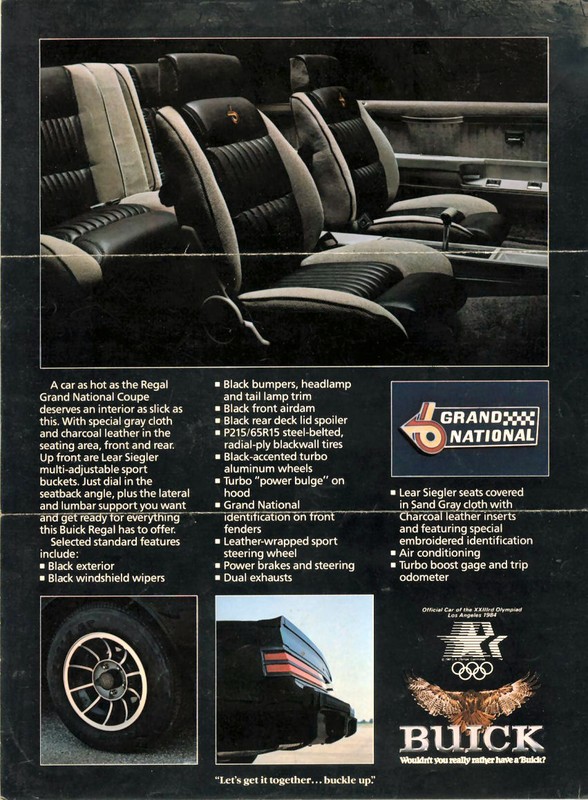 1984 Buick Exterior and Interior Colors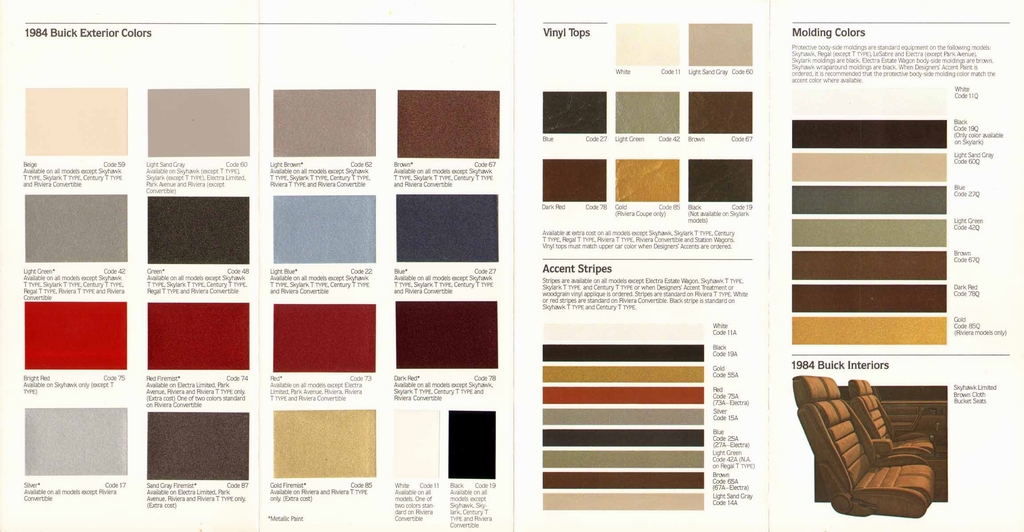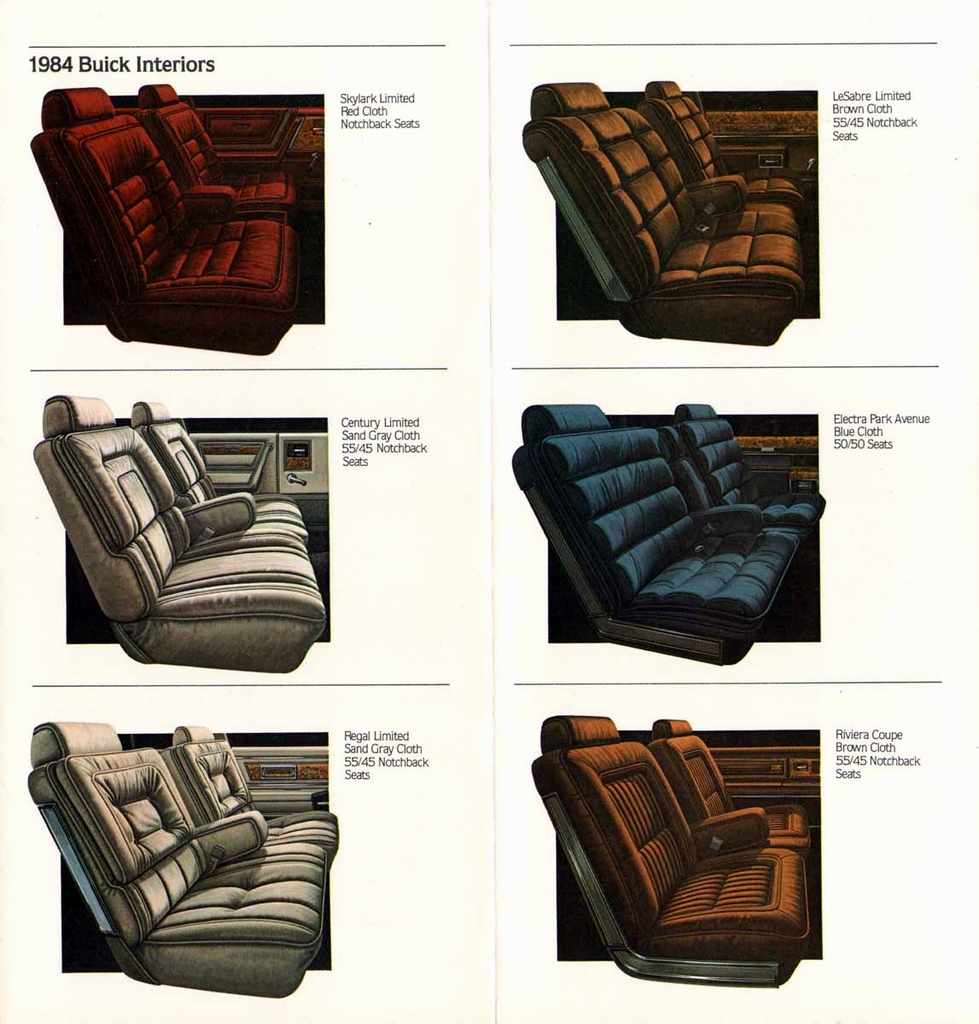 1984 Buick Sales Brochure
If you have any questions or need any parts for your 1984 Buick, head over to SS396.com or give our friendly techs a call at (203) 235-1200