1974 Chevelle Malibu Specifications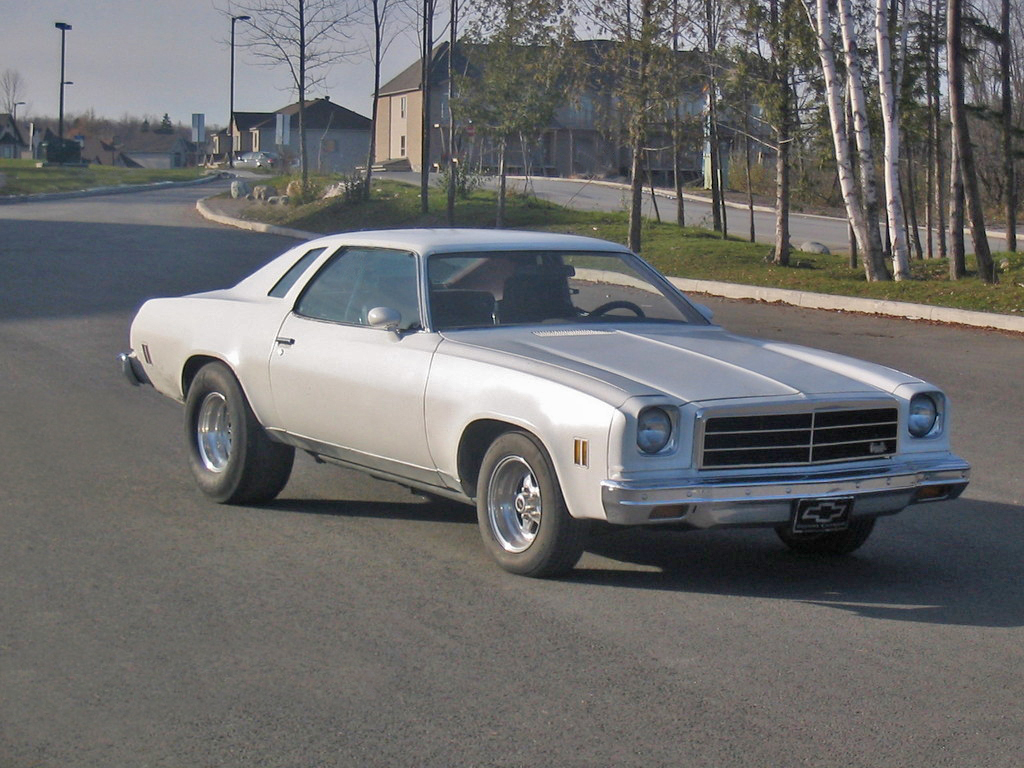 Maintaining the Chevelle's new body configuration with minor changes, including a new grille, taillights and rear bumper, the Malibu was moved down to the entry-level position for the Chevelle model in 1974, following the discontinuation of the Deluxe model.
The top-of-the-line Chevelle model was now named the Malibu Classic, with the Laguna nameplate moving down to the more "sporty" trim level. The Laguna S3 was now in production in place of the SS model.
For the new model year, Chevy upped the ante by adding the 400ci V8 engine option to the Malibu line, making it the top engine for the sub-model and getting rid of the 454ci V8 option. The 307ci V8 engine was also dropped.
Starting in 1974, Malibu wagon was limited to fewer engine options than its coupe and sedan counterparts. No 250ci V6 engine was offered for the wagon.
---
OEM Brochure
---
Model Options:
1974 Chevelle Malibu Information
Body Styles
2-door Coupe
4-door Sedan
5-door Station Wagon
Engine Options
250ci V6 100hp (base)
350ci V8 160hp (base)
400ci V8 150hp
Dimensions & Weights
Wheelbase: 116″
Track/tread (front): 61.5″
Track/tread (rear): 60.7″
Length: 209.2″
Width: 76.6″
Height: 53.8″
---
Additional 1974 Chevelle Links: