1973 Chevelle Malibu Specifications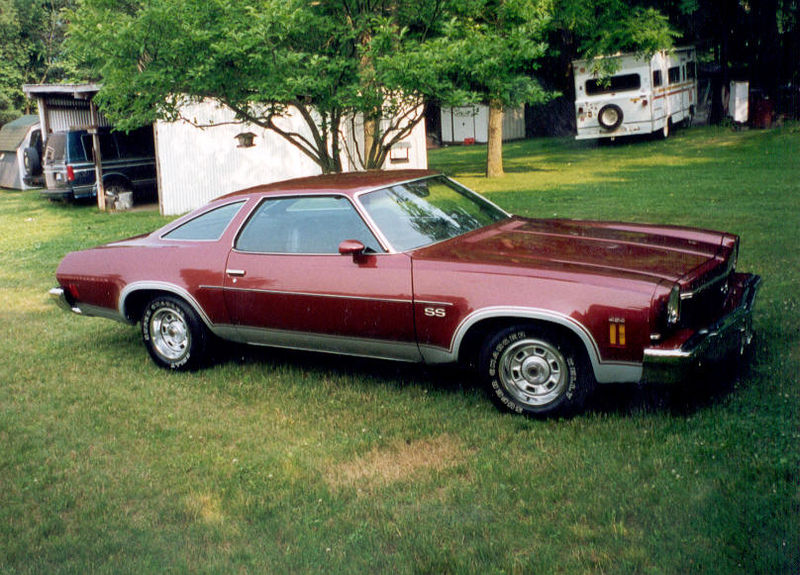 Image: Wikipedia
The Chevelle Malibu was redesigned for 1973 along with the rest of the Chevelle models (Deluxe and Laguna), accounting for the biggest change in the model since the Chevelle hit the market in 1964.
This new body design featured a new roof line, revised front and rear ends, distinct rear quarter glass for 2-door models and new side windows split with center pillars on 4-door models, a body that was 5 inches longer and an inch wider, and greatly improved visibility over previous models. There was also the addition of the new federally mandated 5mph bumpers.
With the new body came a completely new chassis, with an upgraded suspension system, larger rear axle, standard front disc brakes and improved front suspension geometry.
No longer a muscle car in the traditional sense, the Malibu was available in 2-door, 4-door and station wagon form, with the convertible option no longer available.
As the mid-level Chevelle, the Malibu accounted for the majority of Chevelle sales in 1973, just as it had in the history of the Chevelle, although it was no longer the most "luxurious" model. That title went to the top-of-the-line Laguna.
In standard form, the Malibu was equipped with either a 250ci inline-6 or a 307ci V8 (base for the wagon body style), both good for 110hp. However, the car could be upgraded like all other Chevelle models to the bigger 350ci V8, which produced 175hp. For the first time, the 454ci big block could also be had in the Malibu model, weather or not it was an SS. Unfortunately, this engine produced significantly less horsepower than before (just 245hp) thanks to new emission standards.
---
GM OEM Brochures
---
Model Options:
1973 Chevelle Malibu Information
Body Styles
2-door Coupe
4-door Sedan
5-door Station Wagon
Engine Options
250ci inline-6 110hp (base)
307ci V8 110hp
350ci V8 175hp
454ci V8 245hp
Production Numbers
1973 Chevelle Deluxe – 53,072
1973 Chevelle Malibu – 263,642
1973 Chevelle Laguna – 70,025
Total 1973 Chevelle – 386,739
1973 Chevelle Deluxe
1973 Chevelle Malibu
1973 Chevelle Laguna
---
Additional 1973 Chevelle Links: