1972 Nova Specifications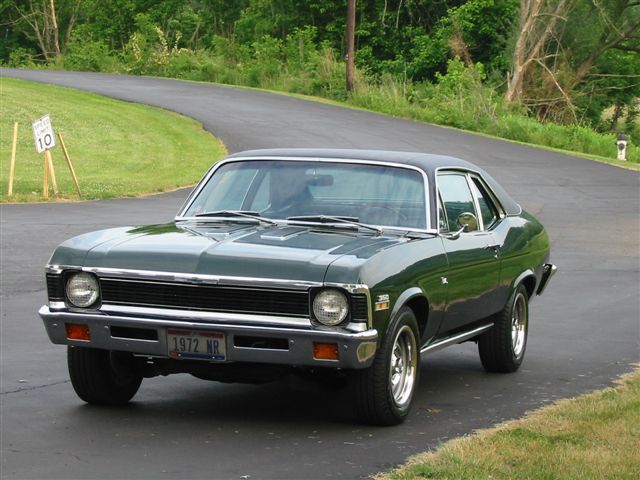 For 1972 the Nova was almost identical to its predecessor and only received minor changes to the trim. The boxy design of the Novas that came before it were exchanged for a more fluid, muscular design, and the "new" Nova was an instant hit.
The factory-installed big-block Nova had its last chance in 1970 and was replaced with small-block power for 1972. Despite the changes in engine size, the popularity of the Nova Super Sport didn't dwindle as it did the year prior. The demand for Nova Super Sports gained momentum in 1972 as a total of 12,309 were built compared to 7,015 in 1971.
Rally and Super Sport options were carried over and midway through the year a sunroof option known as the "Ventura II Folding Sunroof"  became available on the two door Chevy Nova and was installed on 6,822 Novas in 1972. The Torque Drive transmission was dropped from the list of options, and all horsepower ratings were now written as SAE net.
---
1972 Chevy Nova Brochure
---
1972 Nova Information
Model Options:
Engine Options:
Turbo-Fire 307 | 307ci | 130hp
Turbo-Thrift 250 | 250ci | 110hp
Turbo-Fire 350 | 350ci | 165hp/200hp
Available Transmission:
Powerglide
4-Speed Manual
3-Speed
Turbo Hydra-Matic
Production Numbers:
Nova: 349,733

2-Door Coupe: 0
2-Door Convertible: 0
2-Door Hatchback: 0
2-Door Sedan: 260,215
4-Door Sedan: 89,518
4-Door Wagon: 0
Super Sport: 12,309
Dimensions & Capacities:
Length: 189.4 in / 15.78 ft
Width: 72.4 in / 6.03 ft
Height:

2-Door Sedan: 52.5 in / 4.37 ft
4-Door Sedan: 53.8 in / 4.48 ft

Wheelbase: 111 in / 9.25 ft
---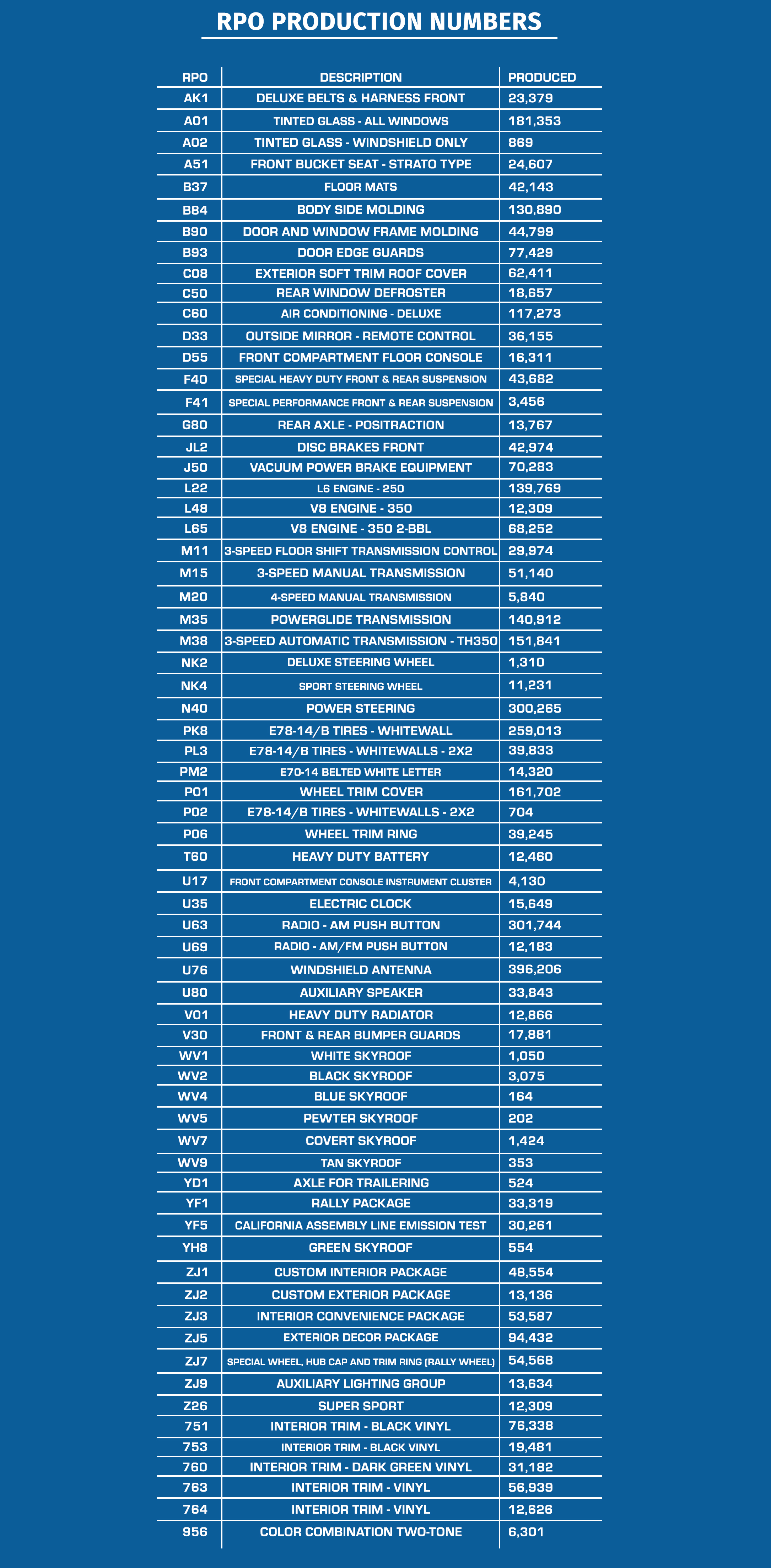 ---
Additional 1972 Nova Links: