1971 Nova Specifications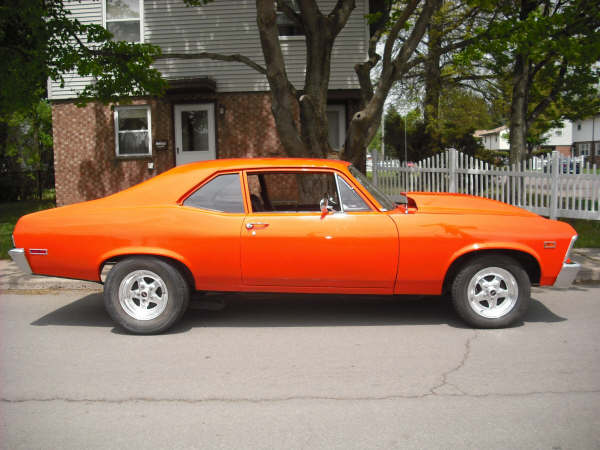 Introduced in 1971, the Rally Nova was a new offering for buyers who wanted the appearance of a muscle car, but without the hassles associated with owning a muscle car during this era of increased insurance premiums and fuel scarcity.
Many manufacturers were forced to lower the compression on their powerful motors from previous model years, due to new requirements for unleaded fuel and increased fuel efficiency, which drastically reduced horsepower and torque ratings. Rather than focus on performance, the Rally Nova was a loud statement that featured full racing stripes, Rally Nova stickers and badging, as well as Rally wheels. Overall, 7,700 Rally Novas were built during 1971.
Another popular Nova model for 1971 was the Super Sport. Although there were minimal changes to the styling between 1970 and 1971 (such as the removal of the front fender vents), the overall performance of the Super Sport also took a hit as Chevrolet had removed the optional big block 396 V8 from the Nova lineup.
Despite this change, Chevrolet still produced 7,015 Super Sport Novas during the 1971 model year. However, overall sales were down from the 19,558 Super Sports produced for 1970, likely a combination of the many factors at play during this transitional period of the American automotive industry.
---
1971 Nova Brochure
---
1971 Nova Information
Model Options:
Engine Options:
Turbo-Fire 307 | 307ci | 200hp
Turbo-Thrift 250 | 250ci | 145hp
Turbo-Fire 350 | 350ci | 245hp/270hp
Available Transmissions:
Powerglide
4-Speed Manual
3-Speed
Torque-Drive
Turbo Hydra-Matic
Production Numbers:
Nova: 194,878

2-Door Coupe: 0
2-Door Convertible: 0
2-Door Hatchback: 0
2-Door Sedan: 143,235
4-Door Sedan: 51,643
4-Door Wagon: 0
Super Sport: 7,015
Dimensions & Capacities:
Length: 189.4 in / 15.78 ft
Width: 72.4 in / 6.03 ft
Height:

2-door Sedan: 52.5 in / 4.37 ft
4-Door Sedan: 53.9 in / 4.48 ft

Wheelbase: 111 in / 9.25 ft
---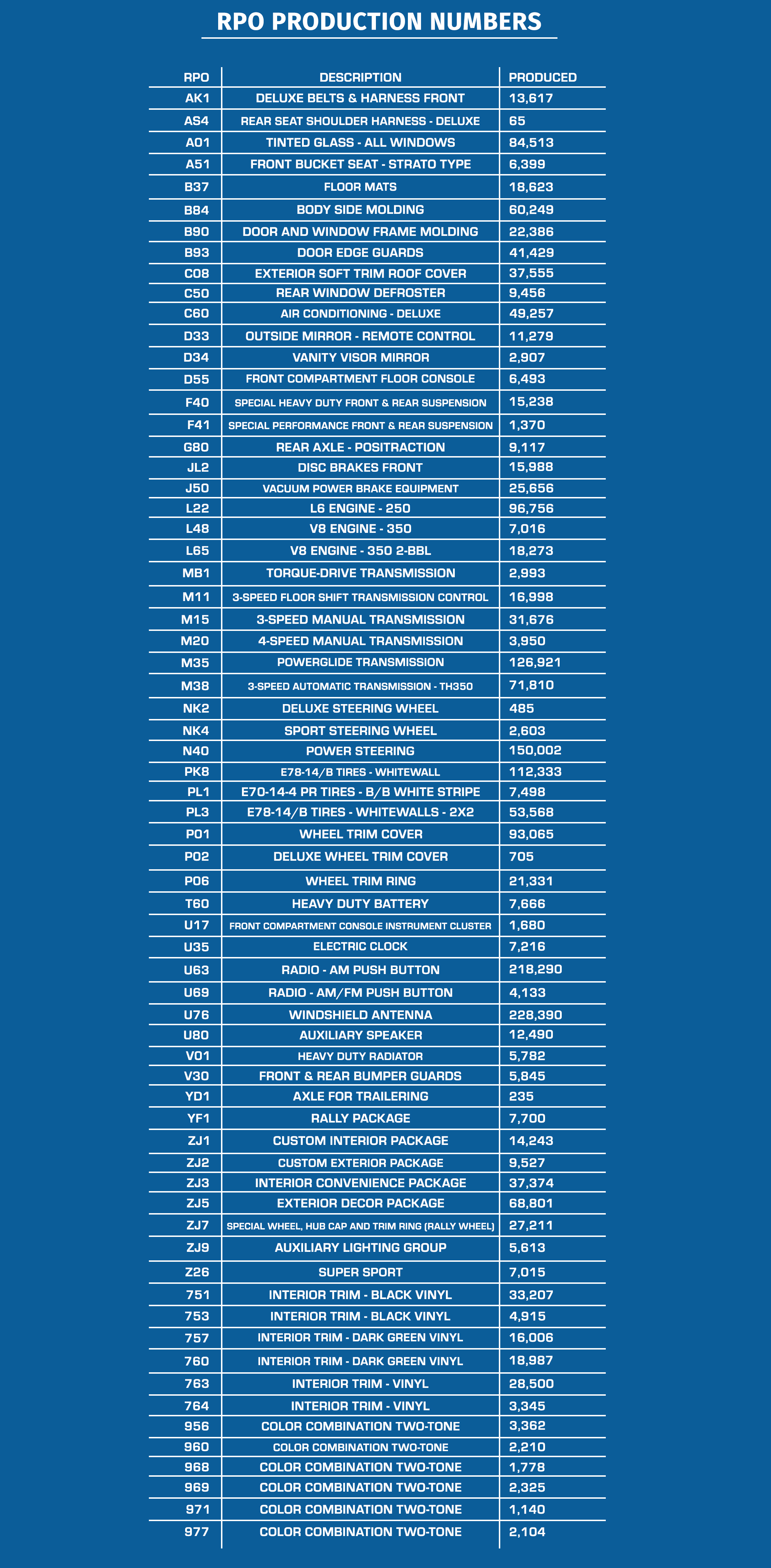 *The numbers have been compiled from many sources to make these pages as correct as possible. There is no guarantee that the numbers are complete or accurate.*
---
Additional 1971 Nova Links: