1970 Nova Specifications
The 1970 Nova changed very little from the previous year featuring mainly stylistic changes. New side markers and taillight lenses gave the 1970 Nova a slightly different look from the 1969 Nova.
1970 would become the final year the 396 engine was an available option. The 350 cubic inch 300 horse power would become the replacement for the top performance engine option. Only a small number of Nova's produced in 1970 would use the 396 engine. Once again Yenko dealerships would deliver a high performance Nova which remained highly sought after.  Only 175 1970 Nova's would be converted by Yenko Chevrolet, continuing to make them very hard to come by.
---
---
1970 Nova Information
Model Options:
Coupe
4-Door Sedan
Super Sport
Engine Options:
Turbo-Thrift 230 | 230ci |140hp
Turbo-Fire 307 | 307ci | 200hp
Turbo-Thrift 250 | 250ci | 155hp
Turbo-Fire 350 | 350ci | 255hp/300hp
396 | 396ci | 350hp/375hp
Available Transmission:
Powerglide
4-Speed Manual
3-Speed
Torque-Drive
Turbo Hydra-Matic
Production Numbers:
Chevy II/ Nova: 307,280

2-Door Coupe: 0
2-Door Convertible: 0
2-Door Hatchback: 0
2-Door Sedan: 226,223
4-Door Sedan: 80,997
4-Door Wagon: 0
Super Sport: 19,558
Dimensions & Capacities:
Length: 189.4 in / 15.78 ft
Width: 72.4 in / 6.03 ft
Height:

2-door Sedan: 52.5 in / 4.37 ft
4-Door Sedan: 53.8 in / 4.48 ft

Wheelbase: 111 in / 9.25 ft
---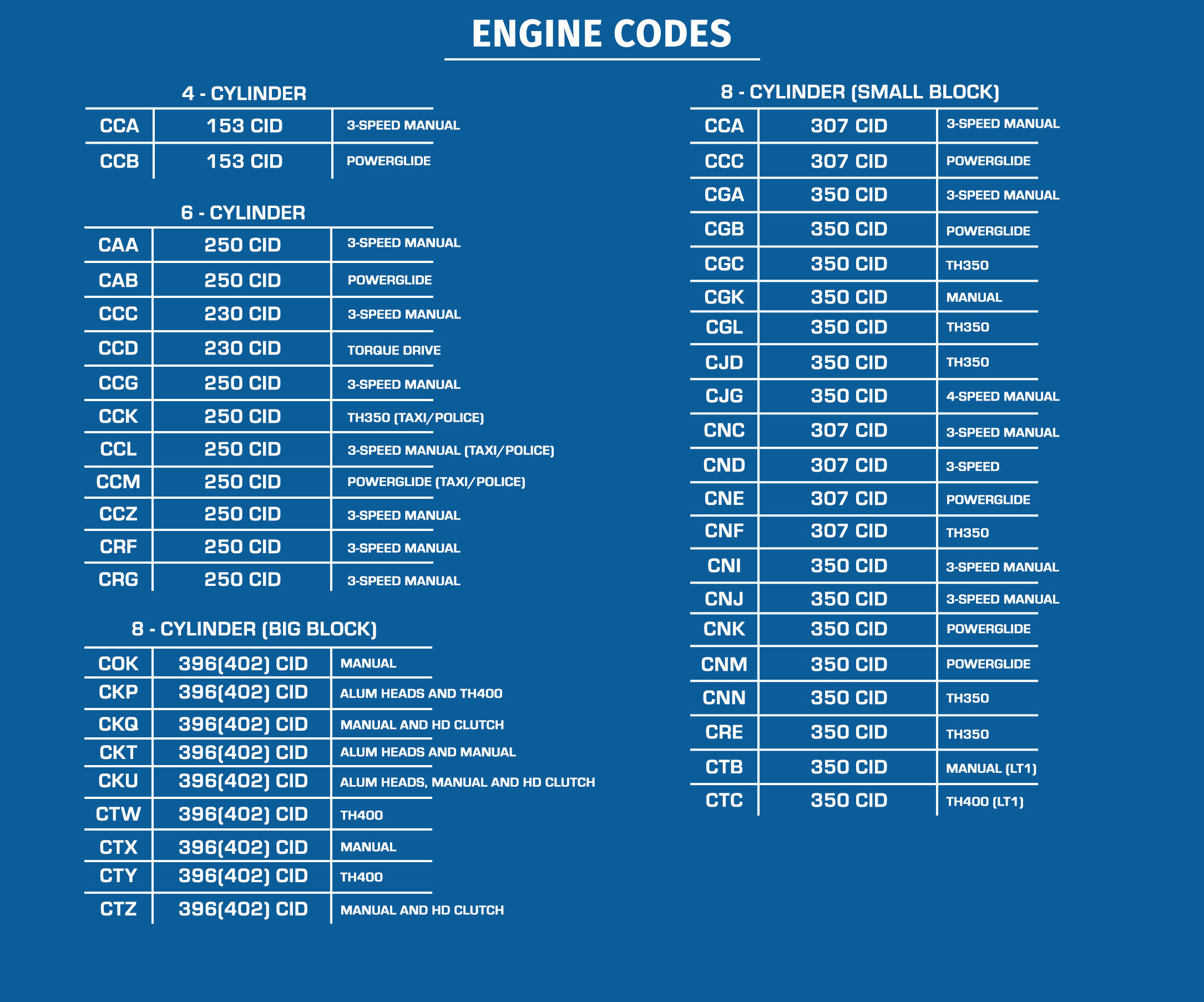 *The numbers have been compiled from many sources to make these pages as correct as possible. There is no guarantee that the numbers are complete or accurate, therefore, we cannot accept any liability or responsibility for damages incurred from the use of this information.*
---
Additional 1970 Nova Links: