1969 Nova Specifications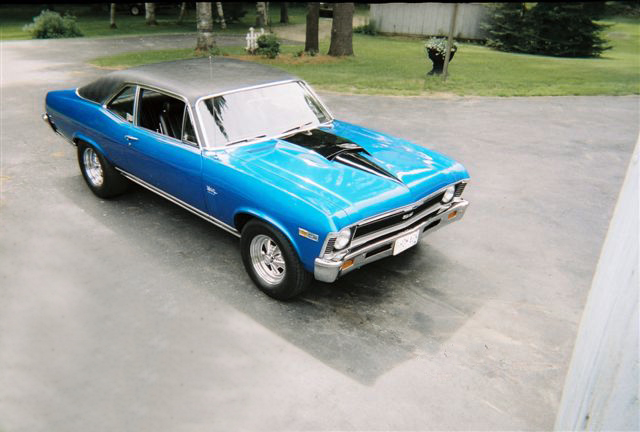 The 1969 Nova was practically identical to the previous model. Perhaps the most significant change in 1969 was that the vehicle dropped its "Chevy II" badging and was officially called the Chevrolet Nova.
The "Chevy II by Chevrolet" trunklid badge was replaced with "Nova by Chevrolet" and the "Chevy II" badge above the grille was replaced with the bowtie emblem and the 1969 model was officially promoted under the Nova model name.
Two new transmission options also premiered this year from the dealer, the low-cost Torque-Drive and Turbo Hydra-Matic transmission. The Torque-Drive was based off the Powerglide and was only made available on the four and six cylinder engines.
The 1969 Super Sport Nova's were also the first to have front disc brakes as a standard option. The 350 cu in (5.7 L) V8 with four-barrel carburetor was also a standard option for the SS, and was revised with a 5 hp increase to 300 hp.
Despite the new features rolled out by Chevrolet the most exciting news for Nova fans would be the introduction of the very limited Yenko Nova 427.  These packages were only installed by Yenko dealerships and featured a 427 cubic inch\450 horse power engine. Only 37 Yenko Novas were built in 1969 making it a very limited and sought after dealer option.
---
1969 Nova OEM Brochure
---
1969 Nova Information
Model Options:
Coupe
4-Door Sedan
Super Sport
Engine Options:
Turbo-Thrift 230 | 230ci | 140hp
Turbo-Fire 307 | 307ci | 200hp
Turbo-Thrift 250 | 250ci | 155hp
Turbo-Fire 350 | 350ci | 255/300hp
396 | 396ci | 350/375hp
Super-Thrift 153 I-4 | 153ci | 90hp
Available Transmissions:
Powerglide
4-Speed Manual
3-Speed
Special 3-Speed
Torque-Drive
Turbo Hydra-Matic
Dimensions:
Length: 189.4 in / 15.78 ft
Width: 72.4 in / 6.03 ft
Height:

2-Door: 52.4 in / 4.36 ft
4-Door: 53.9 in / 4.49 ft

Clearances:

2-Door: 30.7 in / 2.55 ft
4-Door: 30.9 in / 2.57 ft
---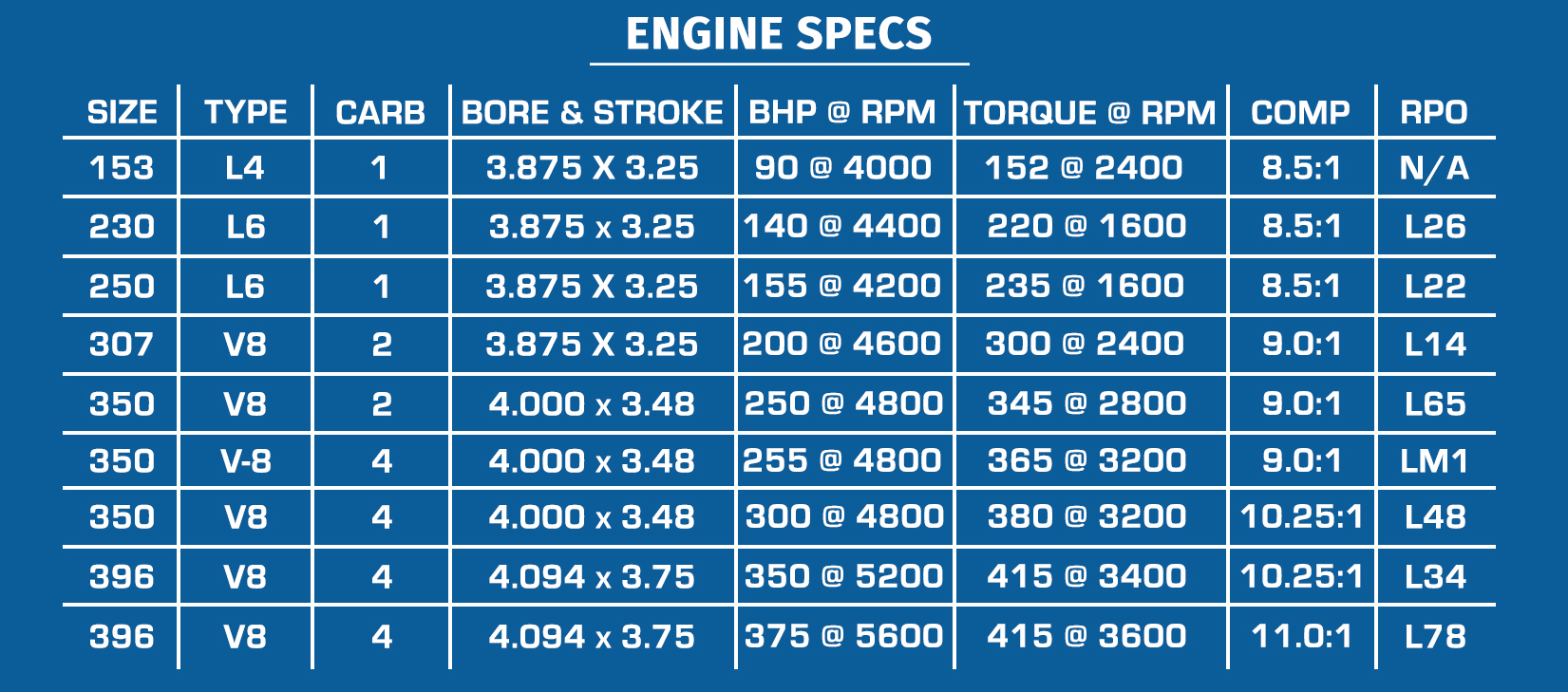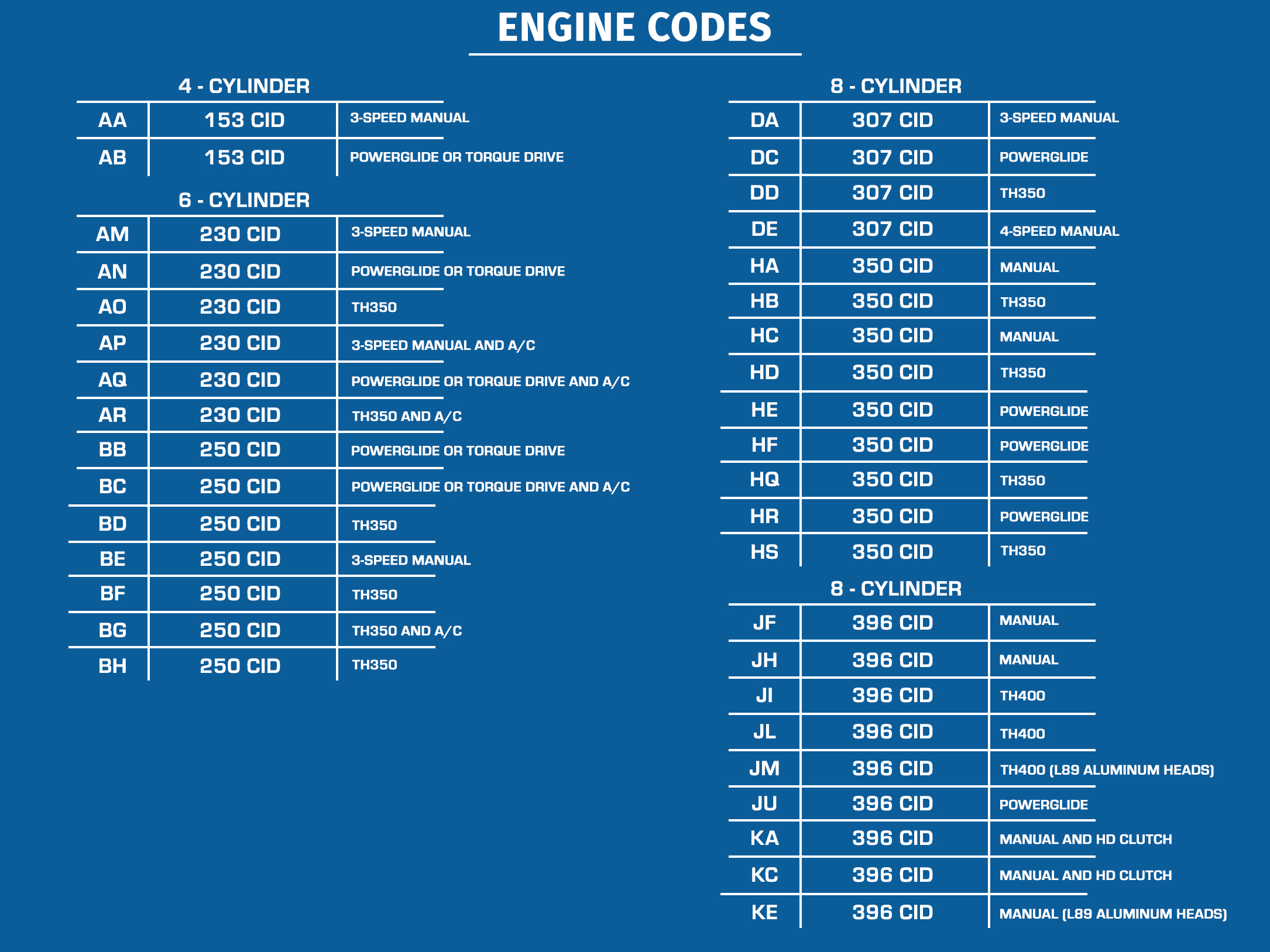 *The numbers have been compiled from many sources to make these pages as correct as possible. There is no guarantee that the numbers are complete or accurate, therefore, we cannot accept any liability or responsibility for damages incurred from the use of this information.*
Additional 1969 Nova Links: