1968 Nova Specifications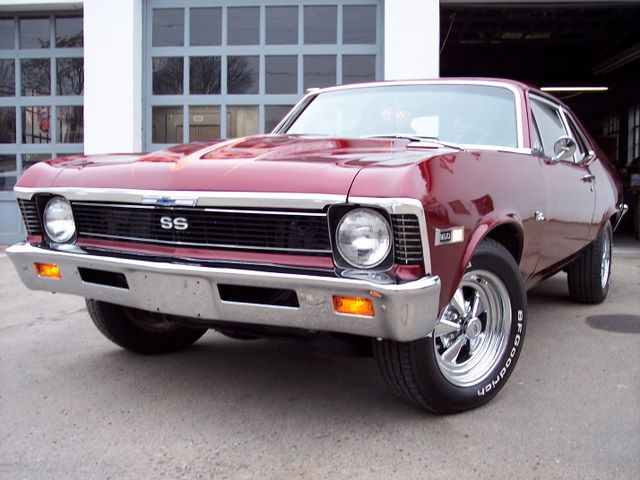 The 1968 Chevy Nova was to be the first of the 3rd generation Nova's. In 1968 the wagon and sports coupe were discontinued and the styling of the Nova was updated yet again.
The redesign featured a 11-inch longer wheelbase, which was only one inch shorter than Chevy's midsize Chevelle. In 1968 the Nova Super Sport became a true performance car and was transformed from a trim package to a performance option that include a V8 engine producing 295 hp, 350 hp or even 375 horsepower along with front disc brakes as well as other true performance upgrades.
---
Images provided by My Classic Garage
---
1968 Nova Information
Model Options:
Coupe
4-Door Sedan
Super Sport
Engine Options:
Turbo-Thrift 230 | 230ci | 140hp
Turbo-Fire 307 | 307ci | 200hp
Turbo-Thrift 250 | 250ci | 155hp
Turbo-Fire 327 | 327ci | 275hp
Turbo-Fire 350 | 350ci | 295hp
396 | 396ci | 350hp – 375hp
Available Transmission:
Powerglide
4-Speed Manual
3-Speed
Special 3-Speed
Additional 1968 Nova Links: