1966 Nova Specifications

In 1966 Chevrolet introduced the 2nd generation of the Nova. The 2nd generation Chevy Nova was restyled more towards the Super Sports appeal.
The Super Sport was still only available as a sports coupe and was offered by Chevrolet as the top-of-the-line model. The 194 cubic inch engine was standard in the base models, but any engine could be added in as an extra option. Visually the 1966 Nova sported wide rocker panels and a bright aluminum deck lid cover. Two new versions of the 327 cubic inch engine were also offered and provided increased power between 275 horsepower and 350 horsepower. The new Nova Super Sport was available with the "eco-friendly" six cylinders, but clearly, the hot dealer option was the L79 version of the 327. Rated at 350 horsepower the motor featured, forged high-compression pistons, a performance-profile camshaft, big-valve heads, and an aluminum intake mounting four-barrel Holley carburetor. Chrome engine accents finished off the l79 package, including the valve covers, oil filler and cap, and the unique dual opposing-snorkel air cleaner. From the factory, the L79 was rated for a 15-second quarter at about 95 mph, but with the right tune set up could turn 13-seconds with ease. Out of the 172,485 Chevy II's sold during 1966, the Nova Super Sport accounted for 20,986 units, and out of the 20,986 Nova Super Sports, only 3,547 Super Sport Novas were equipped with the L79 option from the factory.
---
Model Options:
4-Door Wagon
Hardtop Coupe
4-Door Sedan
Super Sport
Engine Options:
Hi-Thrift 194 | 194ci | 120hp
Turbo-Thrift 230 | 230ci | 140hp
Turbo-Thrift 283 | 283ci | 195hp
Turbo-Thrift 327 | 327ci | 275hp
Turbo-Thrift 327 | 327ci | 350hp
Available Transmissions:
Powerglide
4-Speed Manual
3-Speed
Production Numbers:
Chevy II/ Nova: 172,485

2-Door Coupe: N/A
2-Door Convertible: 0
2-Door Sedan: N/A
4-Door Sedan: N/A
4-Door Wagon: 51,585
Super Sport's: 20,986
Dimensions & Capacities:
Length:

2 & 4-door Sedan: 183.0 in / 15.25 ft
2-Door Coupe & Super Sport: 183.0 in / 15.25 ft
Wagon: 187.4 in / 15.61 ft

Width: 71.3 in / 5.91 ft
Height:

2 & 4-door Sedan: 55 in / 4.58 ft
2-Door Coupe: 52.8 in / 4.4 ft
2-Door Super Sport: 53.8 in / 4.48 ft
Wagon: 55 in / 4.58 ft

Wheelbase: 110 in / 9.16 ft
---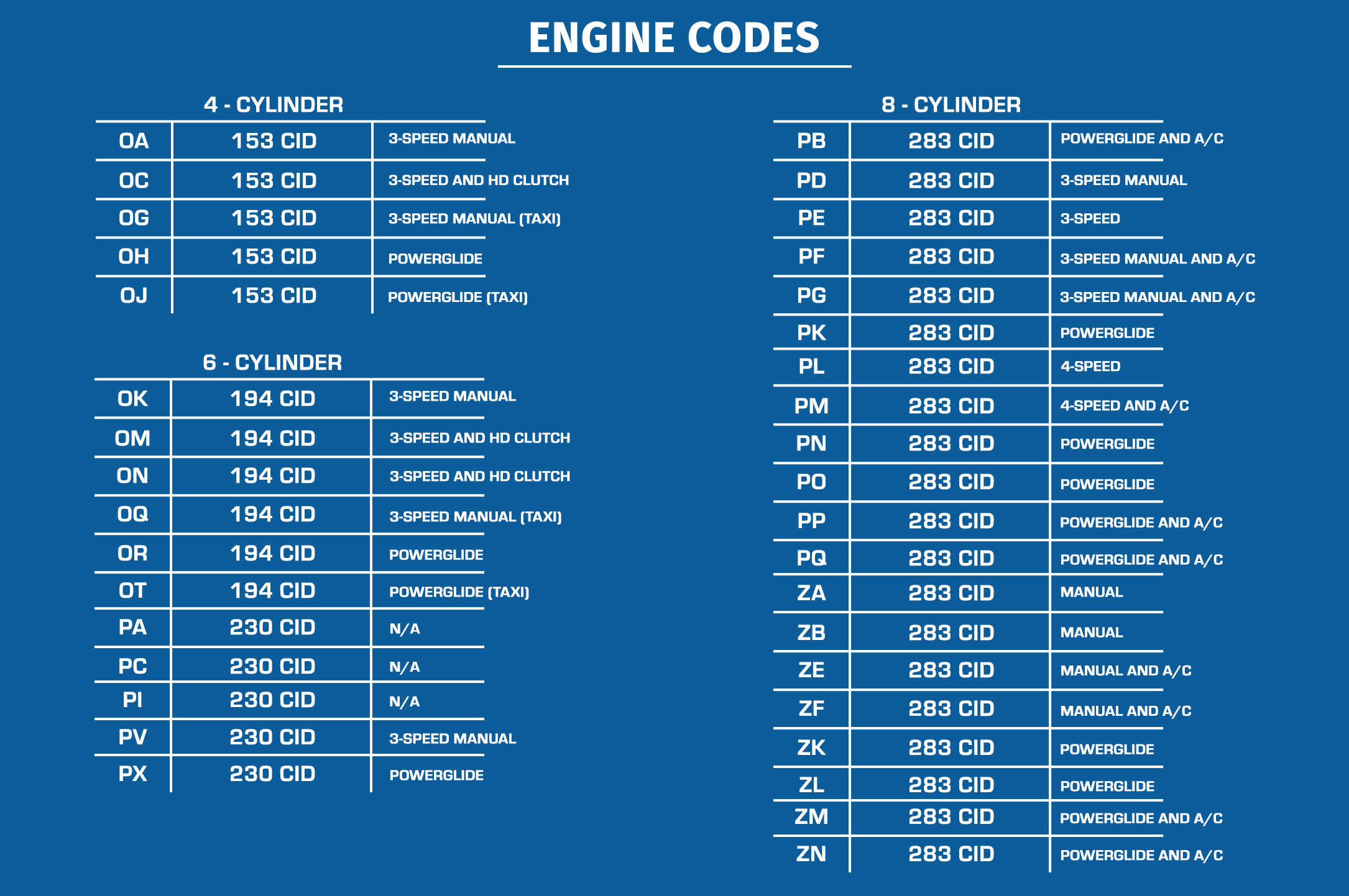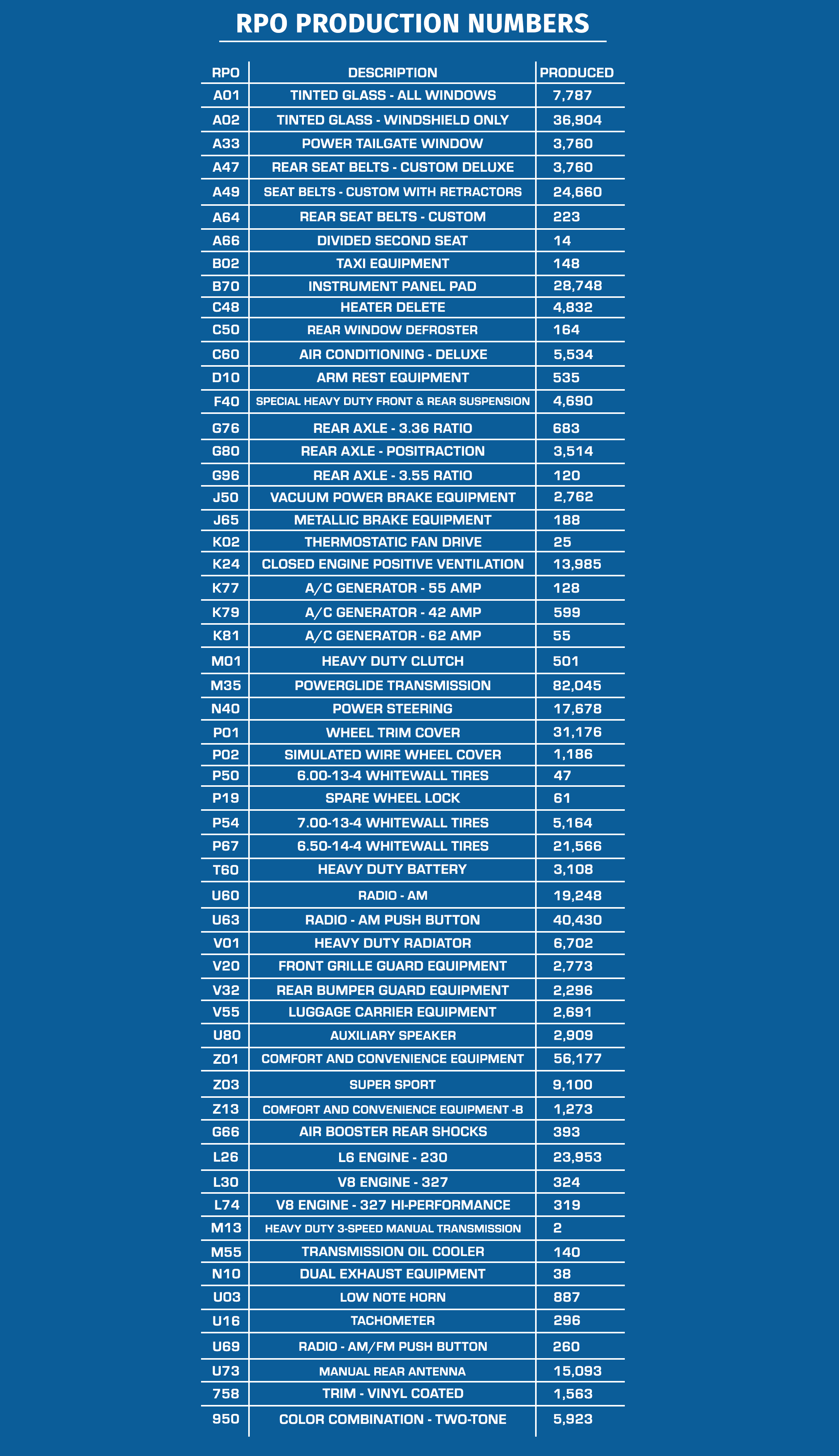 Additional 1966 Nova Links: