1965 Nova Specifications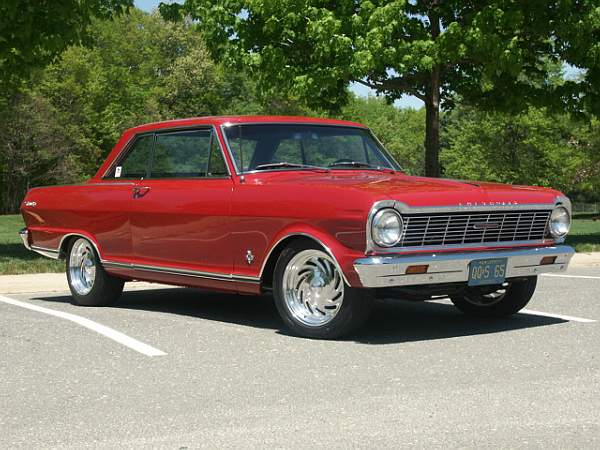 The final first generation Nova was to appear in 1965 and featured a redesigned front-end which used a new grille and new headlight bezels.
Parking lights were also moved down into the bumper, and the sedans gained a newly designed roofline. Chevy II enthusiasts also marked 1965 as the year the Nova became a true American muscle car. This was mainly due to the help of the new 327 cubic inch V8 engine which was an available option that brought up to 300 hp to the Nova. The SS came as a sport coupe only and featured a new brushed-chrome console, floor-mounted 4-speed manual, or Powerglide auto. A three speed manual on the column was also available and was known as "three on the tree." The next year would see a completely redesigned Nova from Chevrolet as it introduced the second generation of Novas.
---
---
Model Options:
4-Door Wagon
Hardtop Coupe
4-Door Sedan
Super Sport
Engine Options:
Hi-Thrift 194 | 194ci | 120hp
Turbo-Thrift 230 | 230ci | 140hp
Turbo-Fire 283 | 283ci | 195hp
Turbo-Fire 327 | 327ci | 250hp
Turbo-Fire 327 | 327ci | 300hp
Available Transmissions:
3-Speed Manual "Three on the Tree"
Powerglide
4-Speed Manual
Production Numbers:
Chevy II/ Nova: 122,800

Super Sport: 9,100
2-Door Coupe: 28,380
2-Door Convertible: 0
2-Door Hatchback: 0
2-Door Sedan: Exact number unknown
4-Door Sedan: Exact number unknown
4-Door Wagon: 12,900
Dimensions & Capacities:
Length:

2 & 4-Door Sedan & 2-Door Coupe: 182.9 in / 12.24 ft
Wagon: 187.6 in / 15.63 ft

Width: 70.8 in / 5.9 ft
Height:

2 & 4-Door Sedan: 55 in / 4.58 ft
2-Door Coupe: 54 in / 4.5 ft
Wagon: 55.1 in / 4.59 ft

Wheelbase: 110 in / 9.16 ft
---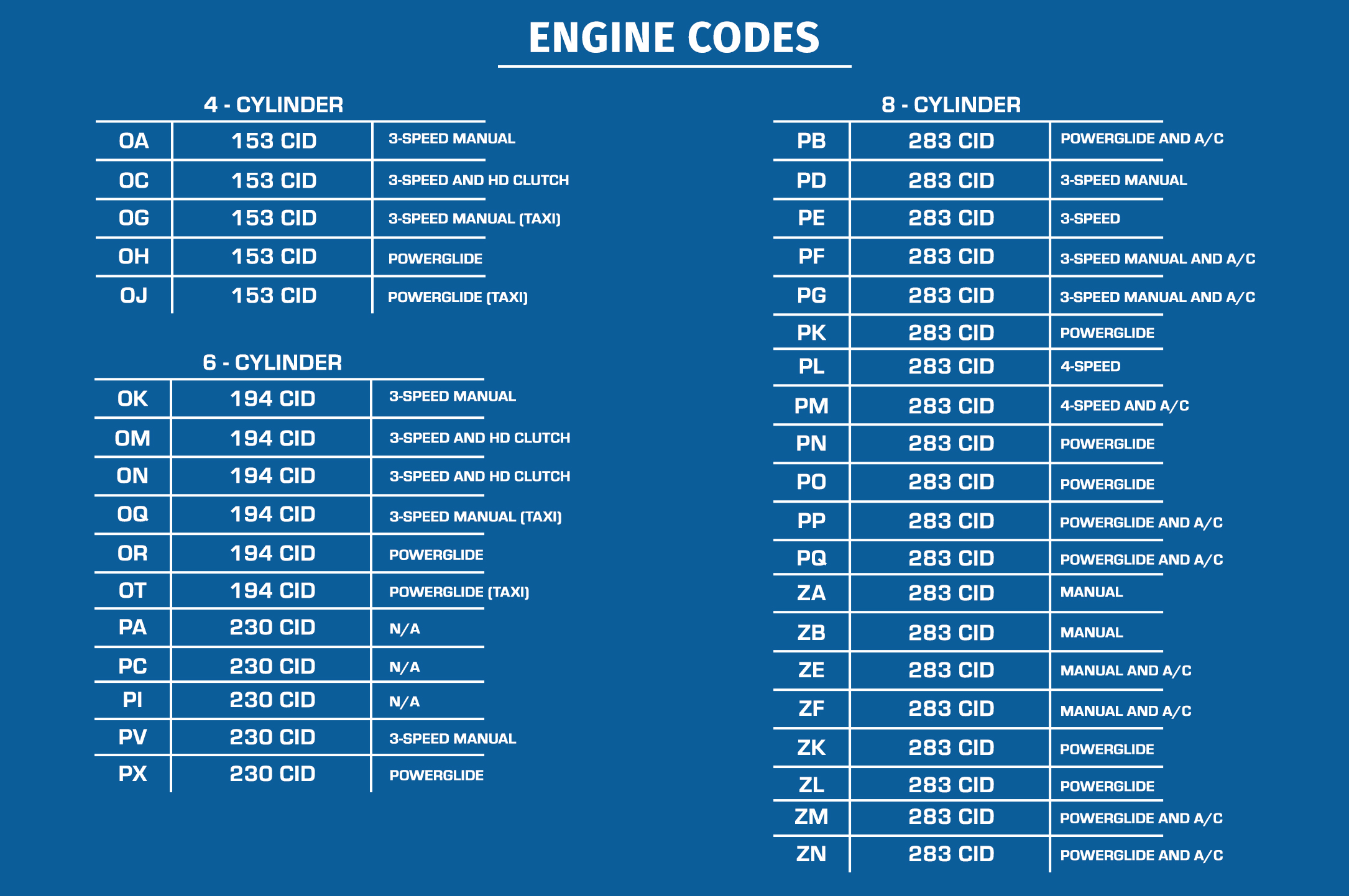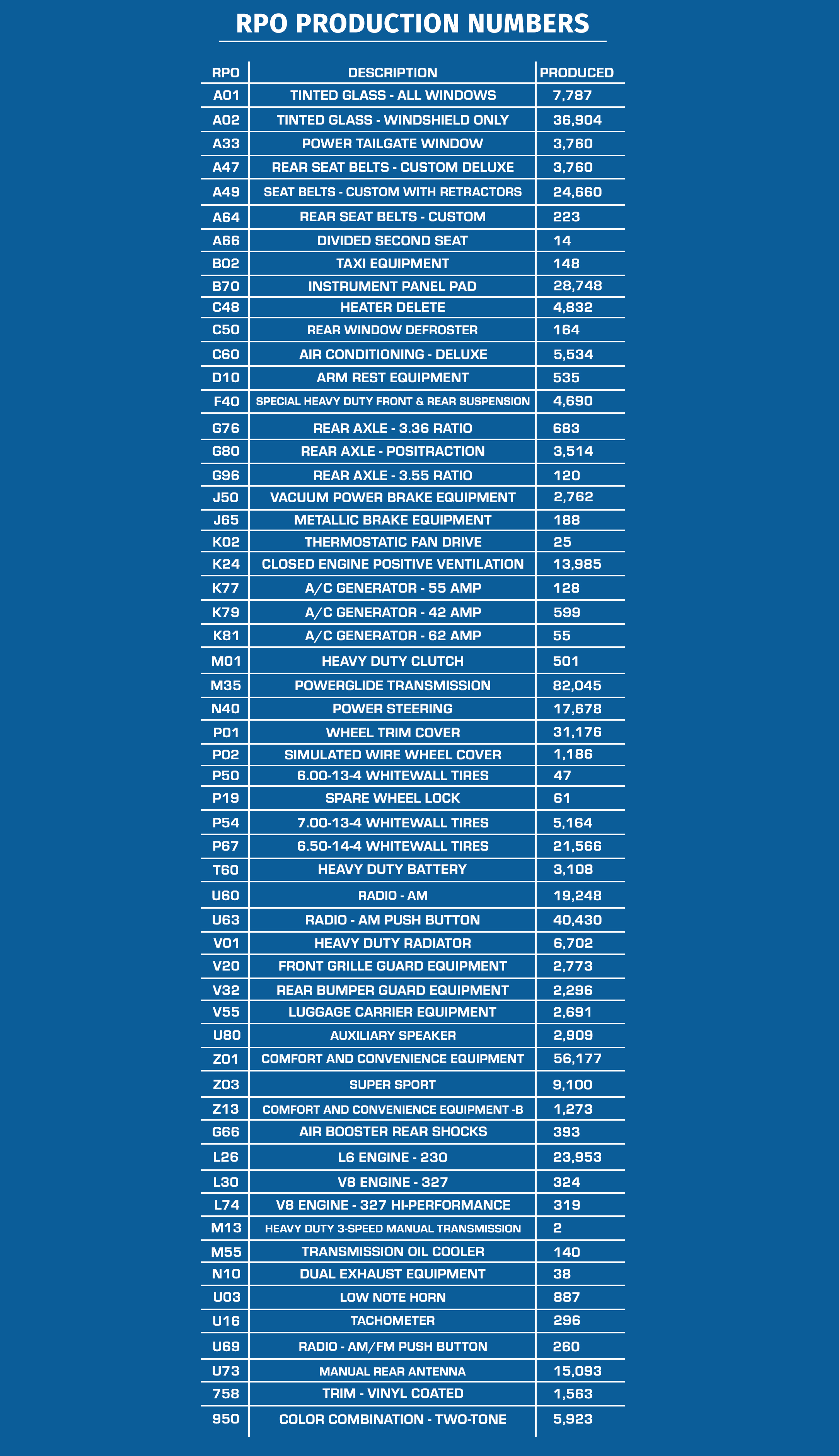 Additional 1965 Nova Links: