91 Great Hill Road
Naugatuck, CT 06770 US
U.S. & Canada: (866) 358-2277
Email: info@ss396.com
1968-1972 Chevrolet Coupe Quietride AcoustiShield Body Kit: GMA 6872-CBPK

Product May Vary From Above Listed Image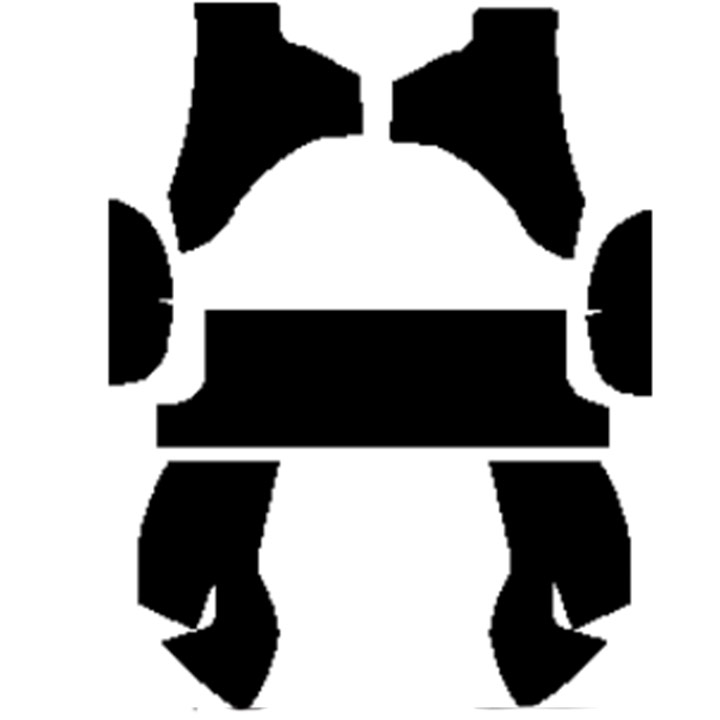 The QuietRide AcoustiShield kit is a multi-stage automotive and sound dampening system to give your muscle car the quiet riding comfort found in today's new cars. AcoustiSHIELD kits are designed on current state of the art auto acoustic technology to insulate and control the noise, vibration, and heat in the passenger cabin. Kits are pre-cut and come with easy to follow installation instructions - Everything you need to do the job right!

The first stage consists of pre-trimmed, self-adhesive sound damper pads which are bonded to strategically located trouble spots to control body panel vibration and noise. These spots are mapped and labeled in the detailed instructions.

The second stage uses a high tech absorber/barrier material bonded to the body panels to both deaden sound and insulate the vehicle from radiant heat from the engine and the road. Each absorber panel is cut to the correct shape and contour and is mapped and labeled in the detailed instructions.

First Layer Body Panel Damper: Where there are sliding windows within body panels, rust and corrosion can be a major problem. The noise and vibration produced by the movement of these drum-like panels can be controlled with water repellant sound deadener.

Second Layer Body Panel Absorber: Automotive body panels are composed of stamped 18 gauge sheet metal that can act like a drum when it comes to noise and vibration transmission. The Body Panel Absorber will silence the vibrations in these panels, where rust and corrosion is not a problem. Apply a layer of heat shield for optimum control of radiated heat and sound absorption.